What Is Professional Liability Insurance and Do I Need It?
by Team eLocal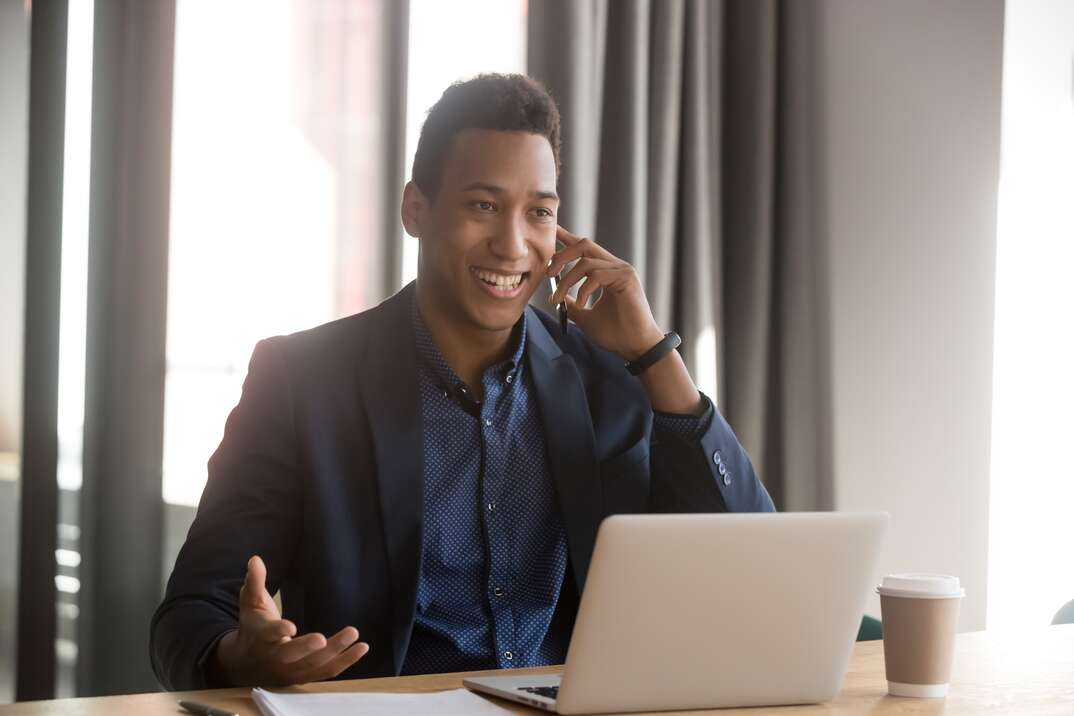 You know you need homeowners insurance and car insurance to protect your personal finances, but what about your business?
If you're a small business owner, understanding what professional liability insurance is and how it works is essential.
What Is Professional Liability Insurance?
Professional liability insurance is a type of financial protection for businesses and professionals that covers mistakes you make while providing services to your customers or clients. Also called errors and omissions insurance, this type of insurance policy can help you if you're accused of negligence, errors or omissions in your services.
If a client thinks you made a mistake that caused them a financial loss, they can sue you, which can be costly. Even if you don't lose the case, you'll likely have massive legal fees and spend a lot of time fighting it. Professional liability insurance can help cover some of the costs in those situations.
Professional liability insurance is different from the general liability insurance that businesses might also have. General liability policies typically cover physical injuries and property damage. Professional liability covers your professional exposures resulting from mistakes you or your employees make.
Talk to a Pro
Call to be connected to a local professional
What Does It Cover?
When you start a professional liability insurance policy, it should specify what's covered. Anything not listed isn't covered. The specifics of these policies can vary, but they typically cover the following:
Mistakes or oversights in the service you provide to a client
Negligence
Not meeting the expected standards
Breach of contract
Inaccurate advice
Missing a promised delivery date
If a covered incident happens, your insurance policy can cover expenses associated with the case, including damages, legal fees and loss of earnings. This can include expenses such as fines and settlements that you have to pay to the client.
Some things that typically don't fall under professional liability coverage include:
Employee or customer injuries
Bodily injuries
Property damage
Lawsuits brought by employees for issues such as discrimination, wrongful termination or harassment
Data breaches
Fraud or criminal action
Work closely with an experienced insurance agent or a business attorney to ensure you know what's covered by your policy. You might need additional insurance products to cover situations that don't fall under a professional liability policy.
More Related Articles:
Who Needs Professional Liability Insurance?
Businesses that give advice or offer services to clients typically need professional liability insurance. This includes professional service providers such as insurance agents, real estate agents, engineers, architects, graphic designers, interior designers, healthcare professionals and accountants. If you own a business offering professional services, you should have a professional liability policy in place. You might also consider this type of insurance product if you contract your services to other companies.
In some situations, you might be required to carry professional liability insurance. A contract you have with another company might require this type of policy. Some states require certain professions to have professional liability coverage. For example, your state might require lawyers to carry legal malpractice insurance or doctors to have medical malpractice insurance, which are both types of professional liability policies.
What Types of Professional Liability Insurance Policies Are Available?
Most professional liability insurance policies are called claims-made policies. This means you need to have an active policy at the time the incident happened and when the lawsuit is filed. If you had a policy when the incident occurred but no longer have it in place when the lawsuit happens, you won't have coverage. There's typically an extended reporting period that allows coverage for claims within a certain period of the policy expiring.
The other option is an occurrence policy. This type covers all claims if the incident happened while the policy was active, even if a lawsuit or claim doesn't happen until after the policy ends.
You can also get professional liability insurance policies that cover specific types of exposures. For example, some insurance companies offer technology services coverage for companies that offer technology services. An insurance agent can help you choose the right type of product for your company that addresses unique risks you might have when working with your clients.
Elocal Editorial Content is for educational and entertainment purposes only. Editorial Content should not be used as a substitute for advice from a licensed professional in your state reviewing your issue. The opinions, beliefs and viewpoints expressed by the eLocal Editorial Team and other third-party content providers do not necessarily reflect the opinions, beliefs and viewpoints of eLocal or its affiliate companies. Use of eLocal Editorial Content is subject to the
Website Terms and Conditions.
The eLocal Editorial Team operates independently of eLocal USA's marketing and sales decisions.