How Much Does Professional Liabilities Insurance Cost?
by Team eLocal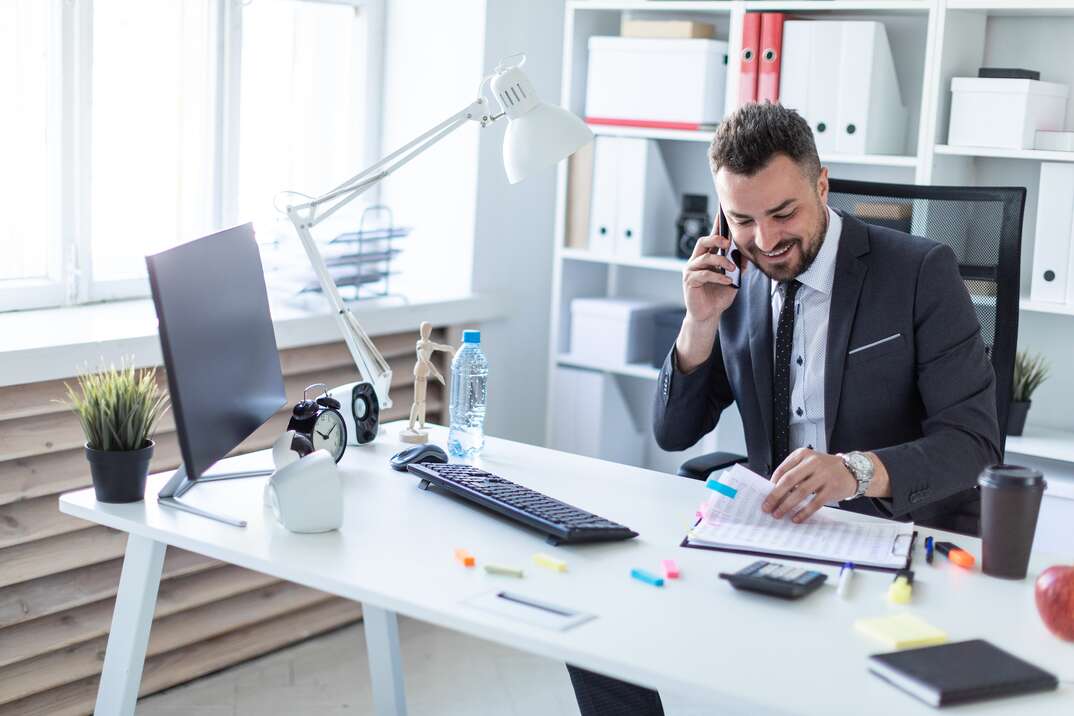 If you offer paid services to your clients, they could sue you for making a mistake or being negligent. Having professional liability insurance is often worth the financial protection you get if you make a mistake while offering your services.
Professional liability insurance is often necessary for business owners for this reason — but it still comes at a cost.
What Is Professional Liability Insurance?
Professional liability insurance is a specific type of business insurance that covers mistakes and claims of negligence based on your services. It goes into effect if a customer sues you based on that mistake or negligence. This policy is for companies that offer professional services to customers. Common professionals who need this type of coverage include:
Doctors
Financial advisors
Real estate agents
Engineers
Architects
Tech professionals
Graphic designers
Advertising agencies
Accountants
Essentially, any professional offering paid services directly to customers should consider getting a professional liability policy.
Talk to a Pro
Call to be connected to a local professional
What Does It Cover?
Your professional liability insurance policy protects you if you or one of your employees makes a mistake that causes a financial loss for a customer. It also covers negligence, incorrect advice, libel, slander, missed deadlines and misrepresentation.
Whether or not you actually did something wrong, a customer can file a lawsuit against you with claims of those mistakes. Fighting the case can result in expensive legal fees and can pull you away from your work responsibilities. Your professional liability insurance can pay for your legal costs, including settlements and fines.
How Much Does Professional Liability Insurance Cost?
The cost of professional liability insurance can vary significantly based on the details of your business. You can expect typical professional liability insurance costs to be $1,000 to $3,000 (CAD 1,400 to CAD 4,100) per year for $1 million (CAD $1.4 million) in coverage.
What Factors Impact Premiums?
The cost of professional liability insurance can vary significantly from business to business. Some factors that influence the price include:
Coverage amounts: You can choose a wide range of coverage levels into the millions based on your needs. Higher coverage amounts cost more in premiums. You'll also pay more if you choose a lower deductible for your coverage.
Industry: If your industry is naturally riskier, you'll likely face higher premiums for your professional liability insurance.
Company size: Larger companies with more employees often pay more for professional liability coverage because there are more people who could make a mistake.
Claims history: If you already have a professional liability policy in place, lots of previous claims will likely increase your current premiums. The insurance company might assume you'll make more claims in the future, which costs them money.
Company history: If you've been in business for years, you could have lower premiums than a less experienced start-up company that could end up making more mistakes.
Business location: Where your business is located can affect your premiums. Some areas tend to have higher claim rates, or the legal costs in the area might be higher than average.
The best way to determine how much you'll pay is to get a quote from an insurance agent. They'll use the details of your business to determine your annual premiums.
More Related Articles:
How Can You Save Money on the Cost?
Many of the factors that affect the pricing are out of your control. However, you can save money on your professional liability insurance in some ways.
Shop around. Check with different insurance companies since the rates can vary.
Adjust your coverage. You want to have enough coverage to protect yourself against a claim, but paying for extra coverage you don't need is a waste of money.
Raise your deductible. If you can handle paying a higher deductible when you need to make a claim, you can usually save on your premiums.
Combine policies. Some insurance companies offer a discount if you buy multiple business policies for them. Because professional liability insurance is likely just one type of insurance you'll need for your business, check for this option.
While saving money is often a priority for businesses, you don't want to skimp on protecting yourself. Work with an experienced insurance agent to find the right solutions for your business.
Elocal Editorial Content is for educational and entertainment purposes only. Editorial Content should not be used as a substitute for advice from a licensed professional in your state reviewing your issue. The opinions, beliefs and viewpoints expressed by the eLocal Editorial Team and other third-party content providers do not necessarily reflect the opinions, beliefs and viewpoints of eLocal or its affiliate companies. Use of eLocal Editorial Content is subject to the
Website Terms and Conditions.
The eLocal Editorial Team operates independently of eLocal USA's marketing and sales decisions.