VIDEO: We Tested Rust-Oleum's New 5-in-1 Spray Paint Can on Our Father's Day DIY Project
by Matt Schmitz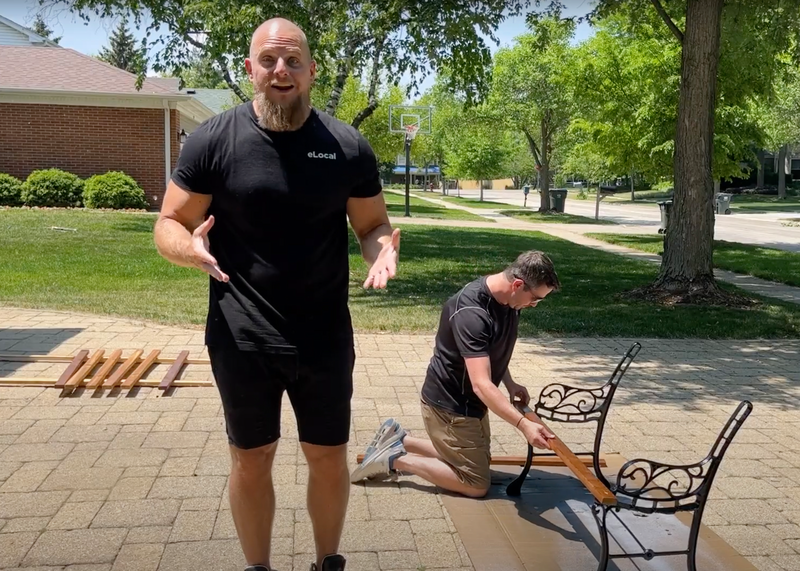 Face it: Dear ol' dad is the most difficult person in your life to shop for. Seriously … Does he really need another necktie or pack of fishing lures? Instead, why not honor your old man by taking a cherished memory and putting a fresh coat of paint on it — which is exactly what we did for our very special Father's Day DIY project.
Read More Home Improvement Articles
We set out to bring new life to a garden bench that has been in the Rossi family for literal generations — and, admittedly, had seen better days (but haven't we all?). Speaking of things that have gone unchanged for generations, Rust-Oleum recently unveiled its newfangled can design for its ​​Custom Spray 5-in-1 spray paint, claiming it's the first significant innovation in the spray-can space in some three-quarters of a century. So, we figured, what better way to rejuvenate this Rossi-family heirloom than with another reimagined relic?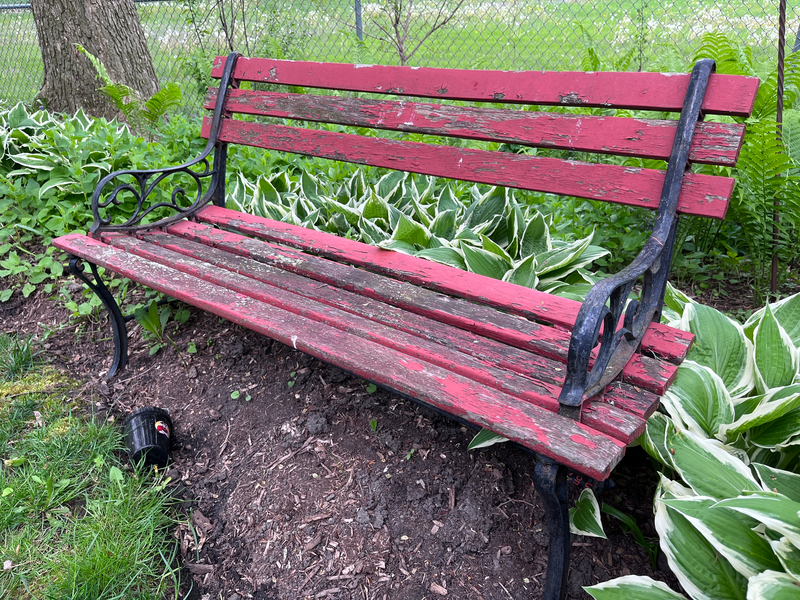 More Related Articles: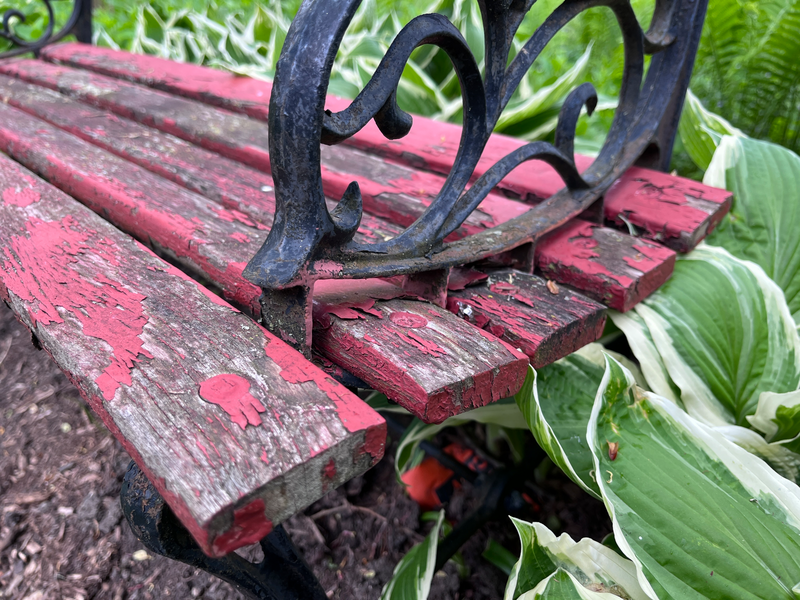 Here are the general steps we took:
1. First, we disassembled the bench. All those old, weather-beaten wood slats had to go.
2. Next up was paint removal, which required paint stripper and vigorous brushing with a wire brush. We even tried power-washing to remove that stubborn, old-timey paint.
3. Then, it was time to replace the wood slats, for which we repurposed some cedar that was left over from a previous project, which required the use of a table saw to shape our new slats to fit.
4. We used a power sander to smooth out the surface and then coated it with polyurethane to help guard against the elements.
5. And finally, we were ready for the paint, which we applied to the bench's original metal components.
The Rust-Oleum 5-in-1 spray paint can has multiple sprayer settings allowing you to shape your stream in myriad ways for varied purposes. They include the High Output setting, which, as the company explains on its website, releases a higher volume of paint than its standard spray for quick coverage of larger surfaces and rounded edges. The Standard Classic setting takes a traditional tack for a "timeless application that works on a wide variety of DIY projects," Rust-Oleum states. Low Output sprays a lower volume of paint for more control, fewer drips and reduced overspray on the finer details, such as corners and edges. Vertical Fan is best for even coverage on wide surfaces when spraying side to side. And Horizontal Fan specializes in spraying in an up-and-down motion for even coverage on tall surfaces.
When all our work was finished, we had not just a place for the Rossis to rest their rumps, but a tribute to three generations of dads that would be dry just in time for Father's Day — truly a labor of love!

Watch the video below to see the actual step-by-step process we went through for the bench resto, our full thoughts on Rust-Oleum's redesigned spray paint can and how the whole thing turned out in the end. And if you have a cherished family treasure of your own that you'd like to see brought back to life — but don't feel you have the time, energy or aptitude to do for yourself — we're confident we can help you find someone near you to do it for you at eLocal.com.
Elocal Editorial Content is for educational and entertainment purposes only. Editorial Content should not be used as a substitute for advice from a licensed professional in your state reviewing your issue. Systems, equipment, issues and circumstances vary. Follow the manufacturer's safety precautions. The opinions, beliefs and viewpoints expressed by the eLocal Editorial Team and other third-party content providers do not necessarily reflect the opinions, beliefs and viewpoints of eLocal or its affiliate companies. Use of the Blog is subject to the
Website Terms and Conditions.
The eLocal Editorial Team operates independently of eLocal USA's marketing and sales decisions.