Do You Need to Leave the House During Bedbug Treatment?
by Lee Soren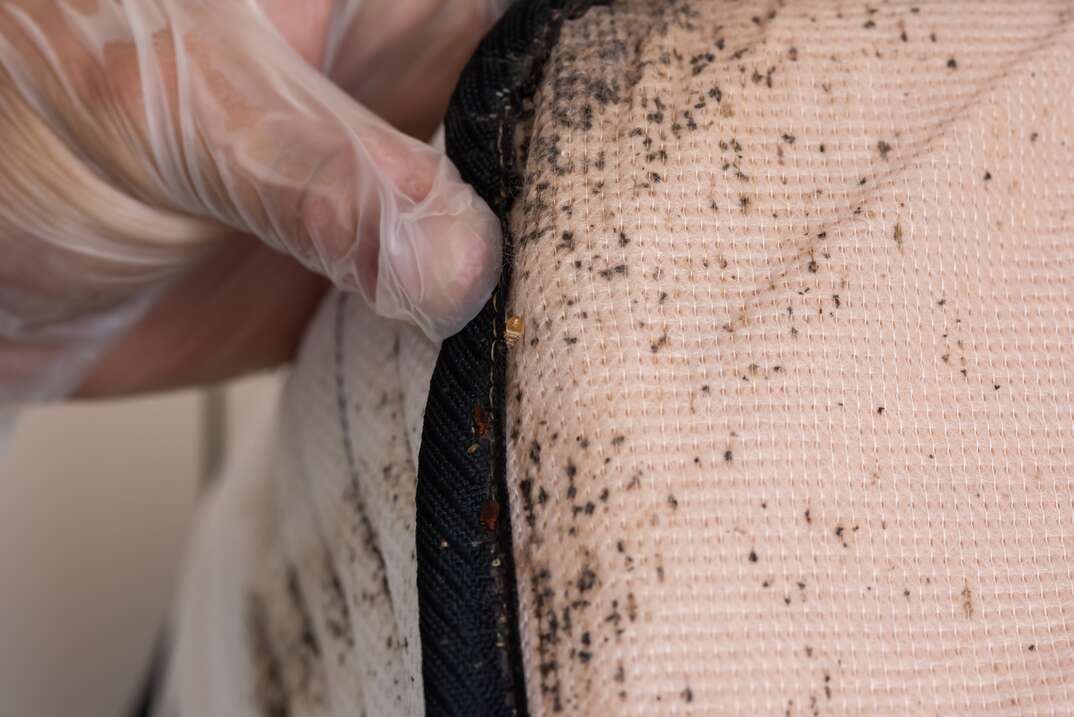 You might enjoy snuggling with Fido or Miss Kitty at night, but if the thought of sharing your bed with bedbugs horrifies you, you're not alone.
Read More Pest Control Articles
Fortunately, simple treatments can eradicate these unwanted bedmates, but you'll typically need to leave home for several hours.
Do You Need to Leave Your House During Bedbug Removal Treatment?
Professional pest control companies typically ask you and your pets to leave your home during bedbug treatment. However, the length of time you'll need to stay away depends on whether they're spraying pesticide, performing a heat treatment or steam cleaning.
Pesticide Spraying
Pest control companies use high volumes of concentrated pesticides to treat bedbug infestations. These chemicals can be hazardous to your health, so you'll need to stay away from your home until they settle completely. According to Bedbugs Insider, this typically takes between 2 and 4 hours. However, the timeframe may vary depending on the type of chemical and the extent of the treatment, so ask your pest control company when it's safe to return home.
Heat Treatments
Bedbugs die when temperatures of 113 degrees Fahrenheit are maintained for an hour or longer. Heat treatments that superheat a home's interior to eradicate bedbugs aren't typically dangerous for people or animals. However, the high heat makes conditions extremely uncomfortable. Family members and their pets should expect to stay away from their home for about 6 hours after treatment. However, the timeline may vary depending on your home's size and any additional treatments used, so ask your pest control company when it's safe to return.
Steam Cleaning
Pest control operators may include steam cleaning as part of the bedbug treatment process. Steam cleaning can eradicate insects from mattresses, box springs, upholstered furniture, carpet and other areas. This process is often used in conjunction with pesticide spraying. The pest control technician must perform this task slowly and methodically, so it'll likely extend the treatment time up to several hours.
More Related Articles:
Talk to a Pro
Call to be connected to a local professional
How Else Can You Prepare Your Family and Your Home for Treatment?
Your pest control company should give you specific steps to follow to prepare your home for treatment. However, to ensure the effectiveness of the treatment and protect your belongings, you can start by:
Removing bedding and towels and washing them on the hottest setting
Discarding infested furniture that's in poor condition
Clearing clutter from the floor and furniture
Emptying closets, dresser drawers and bookshelves
Placing cleaned items in sealed plastic bags to protect them from further infestation
Vacuuming thoroughly, and disposing of the debris in an outdoor trash bin
Moving furniture to the middle of the room, so technicians can reach baseboards and molding
Covering fish tanks with plastic wrap and turning off pumps
Bedbug treatments can take several weeks to work. If you're still seeing signs of infestation after two weeks, contact your pest control company.
Elocal Editorial Content is for educational and entertainment purposes only. Editorial Content should not be used as a substitute for advice from a licensed professional in your state reviewing your issue. Systems, equipment, issues and circumstances vary. Follow the manufacturer's safety precautions. The opinions, beliefs and viewpoints expressed by the eLocal Editorial Team and other third-party content providers do not necessarily reflect the opinions, beliefs and viewpoints of eLocal or its affiliate companies. Use of the Blog is subject to the
Website Terms and Conditions.
The eLocal Editorial Team operates independently of eLocal USA's marketing and sales decisions.