How Much Does Fumigation Cost?
by Hannah Stephens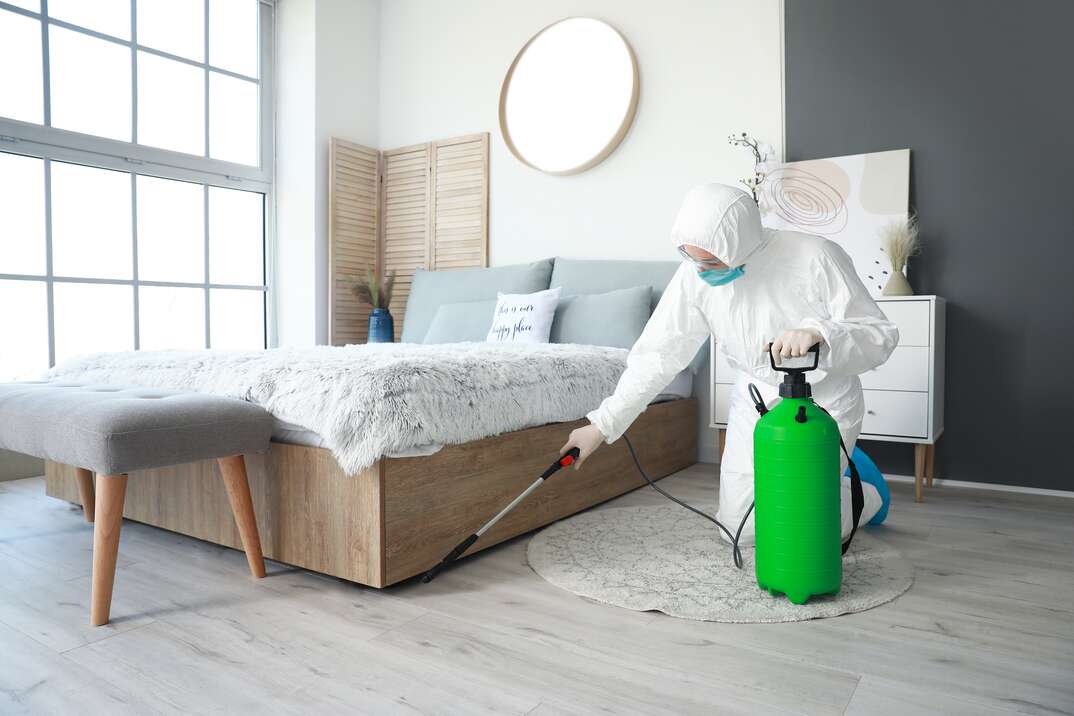 There's nothing worse than discovering termites, bedbugs or wood-boring beetles inside your home. Unlike other pests, these critters can cause significant damage to your health and home, and they're incredibly challenging to get rid of. In this situation, tent fumigation could be your friend.
Read More Pest Control Articles
However, few homeowners welcome the idea of tent fumigation because of the costs involved. Knowing how much fumigation costs and how to estimate the price for your home can make budgeting for pest control significantly easier.
How Much Does Tent Fumigation Cost?
According to Architectural Digest, whole-house fumigation costs around $6,250 (CAD 8,332) on average, with most people spending between $2,500 and $10,000 (CAD 3,333 and CAD 13,312). However, these costs are for a 2,500-square-foot house. You can estimate your expenses more precisely if you know your home's square footage. Generally, tent fumigation costs between $1 and $4 (CAD 1.33 and CAD 5.33) per square foot.
Talk to a Pro
Call to be connected to a local professional
What Factors Affect the Cost of Fumigation?
Various factors can impact how much fumigation costs. Points to consider include the following:
Home Size
As you might expect, your home's size has the most significant influence on fumigation costs. Larger homes often develop more severe infestations because of their increased square footage and structural complexity. Furthermore, your contractor may need to use more pesticides to exterminate the pests.
For example, fumigating a small 1,000-square-foot home usually costs between $1,000 and $4,000 (CAD 1,333 and CAD 5,333), including the cost of tenting, labor and pesticides. At the other end of the scale, tent fumigation for a 3,000-square-foot home starts at $3,000 (CAD 4,000) and can reach $12,000 (CAD 15,998) or more.
Alternative Accommodation
Tent fumigation involves covering the outside of your home with a tent to contain the pesticides and applying fumigant chemicals. Contractors often recommend allowing the pesticide to circulate around your home for over 24 hours to ensure total eradication of the infestation. Therefore, you may need to budget for alternative accommodation for your household during the treatment.
More Related Articles:
Location
How much contractors charge to fumigate a house varies by area, and you may pay more in places with a high cost of living. Expect to pay a higher rate if you live in a remote location and your exterminator must travel long distances to visit your home.
Infestation Type
More severe infestations usually require longer treatments, increasing the risk of needing a hotel stay. Furthermore, certain pest types are more difficult to eradicate than others. For example, dry wood termite infestations are challenging to treat because the bugs can burrow deep inside wooden building components, such as beams and hardwood floors. Therefore, your pest control company may need to apply higher concentrations of pesticides and allow the chemicals to circulate longer.
Inspection Fees
You may need a termite inspection or another type of pest inspection to help you decide if fumigation is appropriate for your home. Many pest control companies offer free termite inspections. If not, you should expect to pay around $80 to $120 (CAD 107 to CAD 160) per visit.
Pest Control Plans
Some homeowners purchase full-service pest control plans instead of paying a fee per treatment. These plans can help you budget because your predictable monthly or annual fee includes most services. However, most companies exclude termite and bedbug control, and many programs don't cover tent fumigation. Prices depend on the company, but monthly fees usually range between $30 and $50 (CAD 40 and CAD 67).
All CAD conversions are based on the exchange rate on the date of publication.
Elocal Editorial Content is for educational and entertainment purposes only. Editorial Content should not be used as a substitute for advice from a licensed professional in your state reviewing your issue. Systems, equipment, issues and circumstances vary. Follow the manufacturer's safety precautions. The opinions, beliefs and viewpoints expressed by the eLocal Editorial Team and other third-party content providers do not necessarily reflect the opinions, beliefs and viewpoints of eLocal or its affiliate companies. Use of the Blog is subject to the
Website Terms and Conditions.
The eLocal Editorial Team operates independently of eLocal USA's marketing and sales decisions.