Rat Problem? Here's How Much It'll Cost to Get Rid of 'Em
by Team eLocal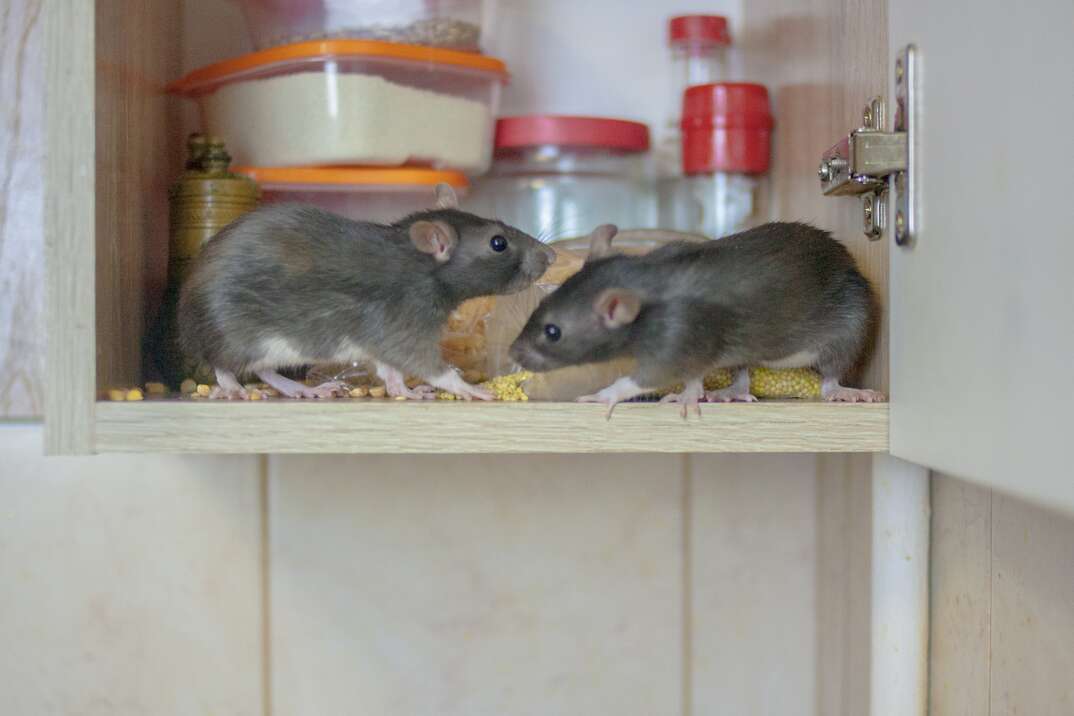 The thought of rats makes most people's skin crawl, but that grossed-out feeling isn't the only danger. Living in a rat-infested home poses significant health risks, as their droppings and saliva can transmit various diseases.
Read More Home Improvement Articles
Understanding how much a rat exterminator costs can help you plan your budget, so you're ready if you encounter the telltale signs of infestation.
How Much Does a Rat Exterminator Cost?
On average, hiring a rat exterminator costs $600, according to pricing data from Fixr. The typical price range is $500 to $750. You could pay as little as $300 to hire rat exterminators for a small home. Meanwhile, it could cost you up to $3,000 if you have a major infestation or need pest control services for outbuildings, such as barns.
What Factors Impact the Cost of a Rat Exterminator?
The cost range of hiring a rat exterminator is wide because various factors can affect the cost. Considering the following factors can help you estimate how much you'll pay:
House Size
Your home's size is one of the most significant factors affecting how much a rat exterminator costs. Exterminators for the smallest homes — those around 1,000 square feet — cost between $200 and $400. Prices increase based on square footage. To hire a rat exterminator for a very large home (about 4,000 square feet), you may pay $1,000 or more.
Infestation Severity
Treating a small infestation of three rats or fewer usually costs between $300 and $500, while removing a family of rats costs between $400 and $600. However, larger infestations of multiple rat families are generally more expensive to treat, costing between $500 and $700. Severe infestations may cost more than $5,000 to treat.
Location
Generally, getting rid of rats in a shed is relatively straightforward, costing between $100 and $250. Exterminating rats in an attic usually costs between $200 and $350.
The room that requires treating doesn't significantly affect the cost of hiring a rat exterminator. Expect to pay between $300 and $475 to exterminate rats in a kitchen, bathroom or bedroom. Basements are the most expensive room to treat because they pose greater challenges to exterminators. Basement rat extermination costs up to $750.
Extermination Method
Exterminating rats using spring traps usually costs between $250 and $650 for a 2,000-square-foot home, while bait stations typically cost $450 to $650. Rodenticides are a costlier option, costing between $750 and $1,000. Fumigation is the most expensive choice, costing up to $6,000.
More Related Articles:
How Much Does It Cost to Exterminate Rats Yourself?
You can exterminate rats yourself by setting baited traps. According to This Old House, most homeowners spend between $10 and $600 for 10 traps, and the overall cost depends on the type of trap you use. However, some traps can be hazardous to children and pets. Hiring a rat exterminator can help reduce the risk of a repeat infestation.
How Much Does It Cost to Hire a Pest Control Service to Keep Rats at Bay?
Many rat exterminators offer contracts to help people with rat issues keep them away. Purchasing a contract is often cheaper per visit than booking one-off services, and the exterminator can advise you on the best ways to prevent reinfestation. Expect to pay between $500 and $1,000 per year for quarterly inspections or between $900 and $1,250 per year for monthly inspections.
Elocal Editorial Content is for educational and entertainment purposes only. Editorial Content should not be used as a substitute for advice from a licensed professional in your state reviewing your issue. Systems, equipment, issues and circumstances vary. Follow the manufacturer's safety precautions. The opinions, beliefs and viewpoints expressed by the eLocal Editorial Team and other third-party content providers do not necessarily reflect the opinions, beliefs and viewpoints of eLocal or its affiliate companies. Use of the Blog is subject to the
Website Terms and Conditions.
The eLocal Editorial Team operates independently of eLocal USA's marketing and sales decisions.