How to Choose the Right Washer For Your Home
by Leigh Morgan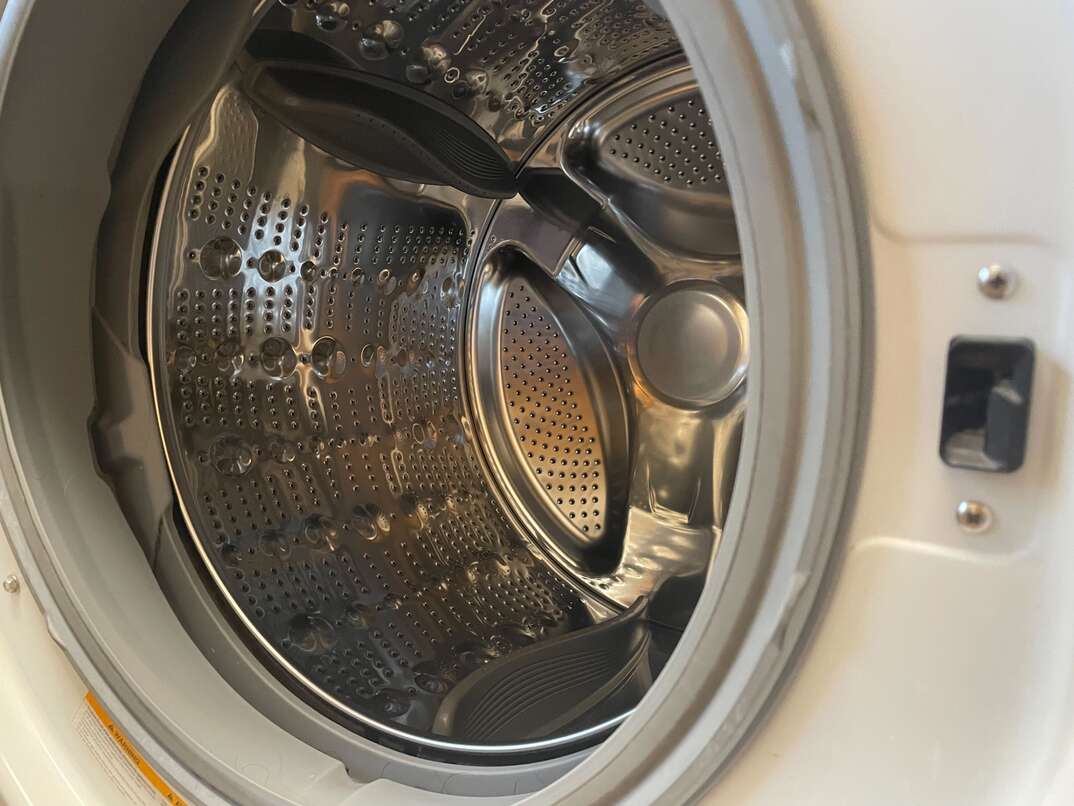 Having a washing machine sure beats lugging a hamper full of laundry to the laundromat. But if you've never purchased a washer before, all the terminology can be confusing.
There's no single washing machine that's right for every household. Before you spend any money, think about how many people live in your home, how many loads of laundry you do each week and how many settings you need. A little planning goes a long way toward helping you find just the right washer.
Capacity
Capacity refers to how much laundry a washing machine can handle without compromising efficiency and cleanliness. If you try to shove large loads of laundry into a washer made for smaller jobs, you'll waste power and end up with clothes that aren't as clean as you'd like them to be. Here are the average capacities for the three main types of washing machines:
Front-load washer: 4.2 to 5 cubic feet
Top-load washer: 3.1 to 4 cubic feet
Compact washer: 2.3 to 2.45 cubic feet
If you live alone, a compact washer may be just fine for your needs. Larger households generally need something with a larger capacity — unless you want to spend every weekend running small loads of laundry through the wash.
Power
Power is another important consideration when learning how to choose a washing machine. On average, a washer uses 2.3 kilowatt hours per load for a warm wash with a cold rinse. That increases to 6.3 kilowatt hours per load for a hot wash with a warm rinse. To limit your energy consumption, look for a washing machine with the Energy Star rating. Energy Star-certified washers use 20% less power than regular washers, making them more efficient. You can reduce your energy consumption even further by using cold water as often as possible.
Before you select a model, check the label to determine if you need to upgrade the electrical outlets in your laundry room. Many machines work with 110-volt outlets, but some require more power. You may need to install a 220-volt outlet before you can use a new washer.
More Related Articles:
Front Load or Top Load?
Now you have to think about whether you'd prefer a front- or top-loading washing machine. If saving water is one of your top priorities, consider a front-loading model. These machines use less water per load, and they also have higher spin speeds, which get rid of excess water. As a result, clothes washed in a front-loading machine don't need to spend as much time in the dryer.
Front-loading models also use a tumbling action to move clothes around, so they tend to be a little gentler on delicate fabrics. You can even stack a front-loading washer on top of a front-loading dryer to save space. Top-loading washers use more water, but they typically require less maintenance than front-loading models.
Stacked or Side-by-Side?
If you have a tiny laundry room, stacked machines make sense. Stacked washers also tend to make less noise than side-by-side models, which is an important consideration if you have a young child who naps during the day or you just don't want to hear clothes tumbling around while you're trying to enjoy your favorite TV show. If you have a large laundry area, consider side-by-side laundry machines. Manufacturers produce a greater number of side-by-side options, giving you more flexibility if you choose this configuration.
Additional Features
Some washing machines have additional features that make one model a better buy than another. If you're into high-tech appliances, consider getting a machine with smart sensors. These sensors automatically adjust the temperature and water level, making it easier to save energy. If someone in your household works as a mechanic or construction laborer, look around for a washer with extra rinse cycles. This additional feature helps get clothes cleaner, especially when they go into the washing machine caked with dirt and grease.
If you hate sitting around waiting for a cycle to end, you may want to get a washing machine with Wi-Fi. This type of machine pairs with a smartphone app, allowing you to monitor each load of laundry with your smartphone. Instead of keeping an ear out for a cycle to end, you can go outside and enjoy life.
Elocal Editorial Content is for educational and entertainment purposes only. Editorial Content should not be used as a substitute for advice from a licensed professional in your state reviewing your issue. Systems, equipment, issues and circumstances vary. Follow the manufacturer's safety precautions. The opinions, beliefs and viewpoints expressed by the eLocal Editorial Team and other third-party content providers do not necessarily reflect the opinions, beliefs and viewpoints of eLocal or its affiliate companies. Use of the Blog is subject to the Website Terms and Conditions.
The eLocal Editorial Team operates independently of eLocal USA's marketing and sales decisions.
ProFindr
Get the number of a local pro sent to your phone.