Scratch-and-Dent Appliances: What to Know Before You Buy
by Michael Franco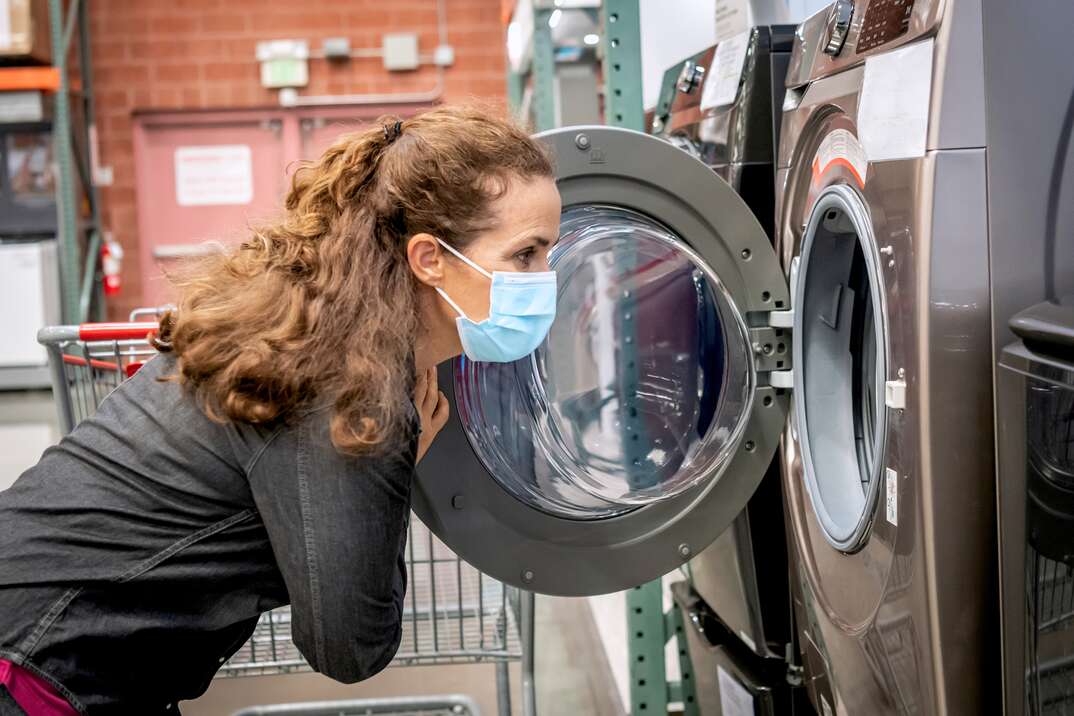 Shopping for appliances can be an overwhelming process. On the one hand, you want to purchase a high-quality, reliable product that's going to stand the test of time — but you also don't want to go broke in the process. After all, major home appliances can be expensive, especially if you want to go with a reputable brand. If this sounds like your current situation, you may be on the lookout for any and all opportunities to save a little cash.
In your search for a new appliance, you may have come across "scratch-and-dent" models. If you're unfamiliar with what a scratch-and-dent appliance is, it's rarely as ominous as it sounds. In fact, it may well be a great way to save a lot of money on a top-of-the-line appliance, provided you know what you're getting into.
Have we piqued your interest? Read on to find out all you need to know about purchasing a scratch-and-dent appliance.
What's a Scratch-and-Dent Appliance?
"Scratch-and-dent" applies to brand-new, unused appliances sold by a third-party retailer at a large discount. Generally speaking, there's nothing wrong with the performance of these appliances. After all, they're brand-new and come directly from the manufacturer. The only thing is that, at some point during the packaging or manufacturing process, the product has incurred some form of cosmetic damage.
Typically, the cosmetic damage on scratch-and-dent appliances is small and virtually unnoticeable. But it can also include any degree of scratches, scraped paint, warped metal or dents. Sometimes scratch-and-dent appliances have no damage whatsoever; instead, it might only be the packaging that incurred damage at some point. Basically, items categorized as scratch-and-dent have cosmetic damage that disqualifies them from the manufacturer's cosmetic condition requirements. These manufacturers then sell these appliances to third-party retailers, who then sell them to consumers at heavy discounts.
Talk to a Pro
Call to be connected to a local professional
How Much Less Do Scratch-and-Dent Appliances Cost?
There's little doubt that buying a scratch-and-dent appliance can provide you with some significant savings, but the exact percentage depends on a few factors. For one, there's no universal scratch-and-dent discount. Instead, prices can vary significantly from store to store, and they can depend on the size and scope of the cosmetic damage. Small, insignificantly damaged items might be discounted 25% of the retail price, whereas larger, more dramatic damage could net a discount of nearly 50% off. That said, in some stores, you might even find savings of up to 75% off.
Small Cosmetic Flaws and Large Savings — What's Not to Love?
Lack of Warranty Coverage
Purchasing scratch-and-dent appliances is a great way to get a high-quality product for an affordable price. However, purchasing scratch-and-dent appliances isn't without its risks. For example, sometimes scratch-and-dent items retain their manufacturer's warranty. Other times, they're sold as-is. That means that if the product is missing any parts, you're on your own to replace them or do any needed repairs.
DIY Installation
You should also note that scratch-and-dent appliances probably won't come with installation or the removal of your old appliances, in the same way non-damaged appliances might. If you aren't up for the task of installation and removal yourself, you'll need to hire a professional at your own cost.
It's a Grab Bag
Truth is, you'll never know what you'll find at a third-party scratch-and-dent retailer. It also matters what damage you find acceptable. For example, you may not want a conspicuous dent in your centerpiece refrigerator, but a dented-up washer and dryer set might be totally worth the 60% discount. In any case, if you decide to buy a scratch-and-dent appliance, you should carefully inspect the product to determine the exact size and scope of the damage.
What's the Difference Between 'Scratch-and-Dent' and 'Open-Box' Appliances?
The term "open-box" often gets thrown around when discussing scratch-and-dent appliances. While the two terms are not mutually exclusive, understanding the differences can help you make a more informed decision when looking for discounts on appliances.
Generally speaking, open-box appliances have been previously opened and thus are no longer considered brand-new. Make no mistake: These are not used items. This just means that the box has been opened and the appliances have been removed from the box.
A product can be considered open-box for a number of reasons. If an appliance arrives at a store with a minor cosmetic flaw, the store might sell the item as open-box. In this case, scratch-and-dent and open-box appliances are roughly the same thing. That said, the term "open-box" can also refer to floor models or certain customer returns. Say the appliance was a different size than a customer expected, or maybe it was the wrong color. Maybe the customer simply changed their mind. If the product was returned for any cosmetic reason, it can then be sold as open-box.
Scratch-and-Dent ... and Save
Purchasing a scratch-and-dent appliance can be a great way to save a lot of money on a big-ticket household appliance. Provided you are careful about the purchase you're making, you could very well walk away with a top-of-the-line appliance for a discounted price. When shopping scratch and dent, make sure you ask questions, examine the product carefully and make sure you understand any warranties (or lack thereof) before continuing with your purchase.
Elocal Editorial Content is for educational and entertainment purposes only. Editorial Content should not be used as a substitute for advice from a licensed professional in your state reviewing your issue. Systems, equipment, issues and circumstances vary. Follow the manufacturer's safety precautions. The opinions, beliefs and viewpoints expressed by the eLocal Editorial Team and other third-party content providers do not necessarily reflect the opinions, beliefs and viewpoints of eLocal or its affiliate companies. Use of the Blog is subject to the
Website Terms and Conditions.
The eLocal Editorial Team operates independently of eLocal USA's marketing and sales decisions.