How to Choose the Right Fridge For Your Home
by Shelley Frost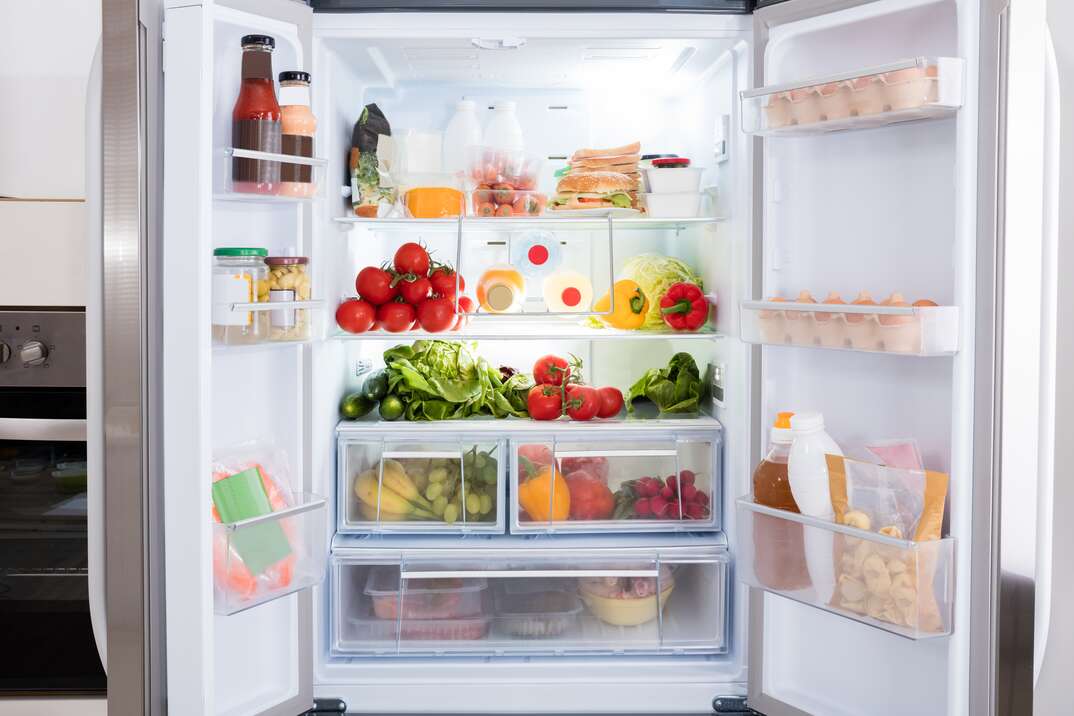 Is your fridge not cooling as well as it once did?  Might be time for a new one. From the size to the door configuration, a new refrigerator comes with lots of variations.
When you're ready for a new refrigerator, you might be surprised by the number of options available. These main categories help you compare the choices and get everything you need within your budget.
Size
The size of the refrigerator is important to ensure the appliance fits in the available space. Many refrigerators sit between cabinets, so you need to measure the width of that space. If the space has cabinets above it, you also need to measure the height from the floor to the bottom of the cabinet. These measurements are the maximums for your new refrigerator. You can also get fridges in different depths. Standard-depth refrigerators stick out beyond the counter depth by a few inches. You can also get counter-depth refrigerators that aren't as deep, so they sit flush with your cabinets.
The overall size affects the capacity of your fridge. Standard refrigerators have a capacity of around 20 cubic feet. For smaller kitchens, you might consider a smaller fridge with a capacity between 11 and 18 cubic feet. Larger models offer up to 30 cubic feet if you have more space available.
Door Style
The door configuration is one of the most obvious differences when it comes to refrigerators. Door configurations can affect how easy it is to use your fridge. Here are the common types of door configurations:
Freezer on top: This is the classic option, with a smaller freezer section at the top and the larger fridge section below. They're usually the most affordable models. Wide compartments and adjustable shelves make it easy to fit almost anything inside these refrigerators, but you'll have to bend down to reach things in the bottom of the fridge.
Freezer on bottom: A reversal of the classic configuration, this type places the large refrigerator section at the top behind a door with a freezer drawer at the bottom. The drawer option makes it easier to access the freezer contents.
Side by side: Another popular option, this type of fridge places the freezer and refrigerator sections beside one another, and the fridge section is usually wider than the freezer. This makes it easy to access either side. It can also work well in a kitchen with limited space since the doors are smaller and don't need as much space to swing open. However, both sides end up being narrower than on other configurations, which can limit what fits inside.
French door: With a French door refrigerator, the refrigerated section is at the top behind two doors of equal size. It's one large compartment, but you can open one or both doors. The freezer is at the bottom with a drawer setup.
More Related Articles:
Built-in or Standalone
Standalone fridges are just how they sound — they're freestanding appliances that you can move in and out of their spot. This makes it easier to clean behind them.
Built-in refrigerators offer an upscale option that blends in with your cabinetry. They often feature front panels that look like the rest of your cabinets. The built-in option creates a seamless look, but it requires special installation and usually costs significantly more than a standalone unit.
Additional Features
With the big decisions out of the way, you can compare the extra features that make your new refrigerator more convenient. Here are some common options:
Smart refrigerator: These high-tech models feature screens on the doors with a variety of features, such as looking up recipes and creating shopping lists. You can often link them to other home automation systems.
Ice and water dispensers: It's common to find water and ice dispensers in all types of fridges. Sometimes these features are on the exterior in the door, while other times, they're inside the appliance to keep the outside sleek and minimal.
Specialized storage: Many models have various specialized storage options, such as adjustable shelves and pull-out shelves.
Door-within-door: With this option, there's a smaller compartment within the door that you can access from the outside without opening the larger door. It's ideal for items you use frequently.
Door alarms: This option sounds a chime if you don't close the fridge properly. It can prevent you from accidentally leaving the door open.
Smudge-proof exterior: If you like the look of stainless steel but don't want to deal with fingerprints, this feature can help.
The price typically goes up with the extra features. Set your budget and then decide which features are most important to you.
Elocal Editorial Content is for educational and entertainment purposes only. Editorial Content should not be used as a substitute for advice from a licensed professional in your state reviewing your issue. Systems, equipment, issues and circumstances vary. Follow the manufacturer's safety precautions. The opinions, beliefs and viewpoints expressed by the eLocal Editorial Team and other third-party content providers do not necessarily reflect the opinions, beliefs and viewpoints of eLocal or its affiliate companies. Use of the Blog is subject to the Website Terms and Conditions.
The eLocal Editorial Team operates independently of eLocal USA's marketing and sales decisions.
ProFindr
Get the number of a local pro sent to your phone.