How to Choose the Right Stove or Range For Your Home
by Shelley Frost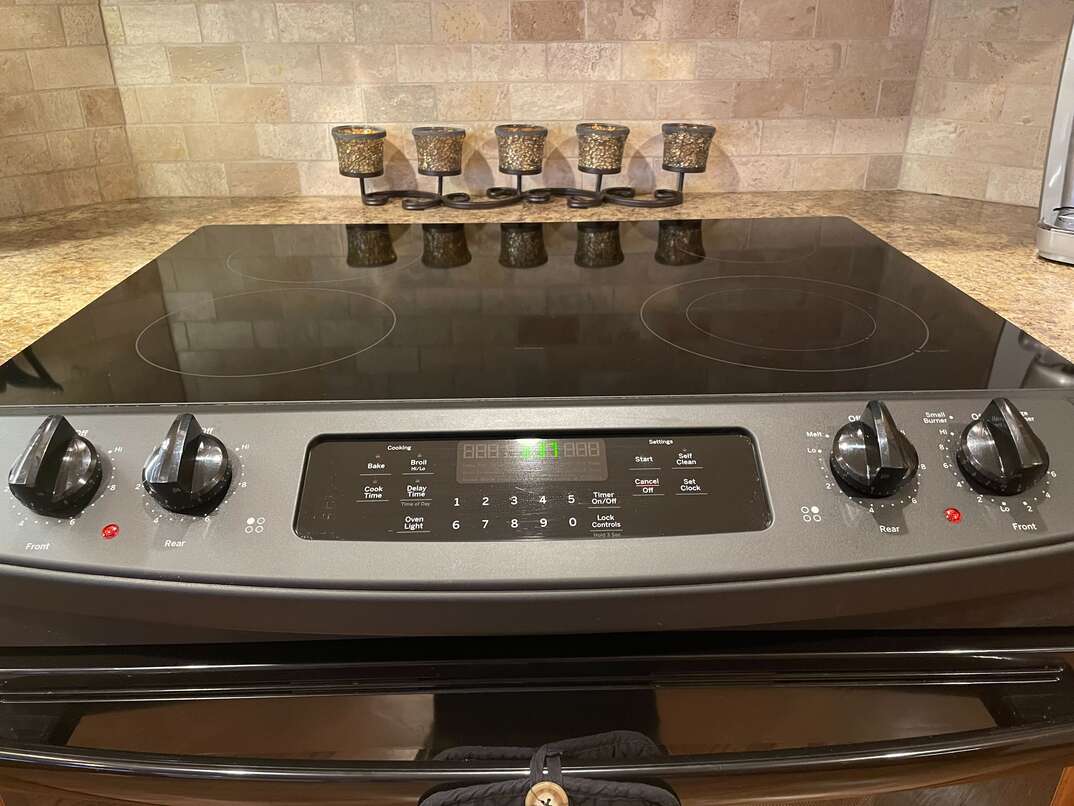 Wondering how to choose a stove or oven for your kitchen? It might seem simple, but kitchen ranges come with lots of choices, from the power source to the extra features you want.
When you need a new range, it's often easiest to choose a similar option to what you have now, especially when it comes to details such as power source and size. This allows you to simply swap out the appliances for easier installation. The following considerations help you narrow down the options.
Oven, Cooktop or Range?
You can choose a few different configurations for cooking appliances. The oven is the enclosed cavity that's used for cooking methods, such as roasting and baking. The cooktop features burners that you use for various cookware. You can get these components individually or combined into one unit, often called a range or stove. Individual ovens are typically built into the wall, while a cooktop is usually built into your countertop.
Talk to a Pro
Call to be connected to a local professional
Size
Standard ranges measure 30 inches wide, but you can get larger and smaller models, depending on your space and needs. You can find stoves as narrow as 20 inches if you have a tiny kitchen. If you're looking for a professional-style range, you can expect them to be anywhere from 36 to 60 inches. It's important to measure the available space carefully if you're considering these wider models.
Oven capacity can also vary. If you choose a combination unit, you can expect the oven capacity to be 5 cubic feet. Wall ovens are usually smaller, with a capacity of around 3 cubic feet. You can get double-wall ovens if you need more space.
Gas Vs. Electric
When choosing between gas and electricity, consider the power source of your current model. Installation is easiest if you choose a new model with the same type. If you want to switch, you'll need to hire a professional to run either a gas line or install the right type of outlet for your new appliance.
Many people have preferences for gas vs. electric. Benefits of gas stoves include:
Instant heat on the cooktop
Precise control over the flame and heating level
Ability to char items directly on the open flame
Burners cool faster
Still works when the power is out
Usually cheaper to operate
The benefits of electric stoves include:
Smooth tops that are easier to clean
Dry, even oven heat
Flat top lets pans sit securely without wobbling
Usually cheaper to buy
You can also choose dual-fuel ranges. They feature gas cooktops and electric ovens to give you the benefits of both options.
Conventional or Convection Oven
Conventional ovens use heating elements to cook food. Convection ovens add fans to help circulate the heat. The benefits of the circulating air include more even heat, more efficient cooking and shorter cooking times. However, you'll pay more for a convection oven, and it doesn't work as well for certain baked goods, such as cakes, breads and flaky pastries. Consider your budget and how you use the oven to determine if a convection oven is worth it for you.
More Related Articles:
Induction Cooktops
Another unique option is an induction cooktop. The cooktop doesn't heat up like traditional stoves. It uses an electromagnetic field to heat the cookware directly, which keeps the cooktop cooler and safer. It's usually faster than traditional options. However, you need special cookware that's induction-compatible, and the ranges typically cost more.
Number of Burners
Typical ovens include four burners on the cooktop. Electric stoves often have two smaller and two larger burners. Larger professional-style ranges often have more burners. You can also customize them with different cooking surfaces, such as griddles or grills. Look at the number, size and configuration of the burners on each model. Think about how you cook, including the size of pans and how many you typically use at once. This can help you choose based on the burners.
Additional Features
The extra features available in different ranges can also help you choose. Some things to consider include:
Air fryer setting: This option functions much like a countertop air fryer without the need for a separate appliance.
Smart range: You can choose a smart appliance with an app for control, even when you're not in the kitchen. It lets you do things such as set timers and check oven temperatures.
Temperature probes: These probes alert you when your food is done.
Special oven racks: You can choose upgraded racks, including porcelain-coated racks or full-extension racks that pull out smoothly.
Consider your budget and the features you want to find the perfect balance.
Elocal Editorial Content is for educational and entertainment purposes only. Editorial Content should not be used as a substitute for advice from a licensed professional in your state reviewing your issue. Systems, equipment, issues and circumstances vary. Follow the manufacturer's safety precautions. The opinions, beliefs and viewpoints expressed by the eLocal Editorial Team and other third-party content providers do not necessarily reflect the opinions, beliefs and viewpoints of eLocal or its affiliate companies. Use of the Blog is subject to the
Website Terms and Conditions.
The eLocal Editorial Team operates independently of eLocal USA's marketing and sales decisions.