6 Signs It's Time to Replace Your Fridge
by Shelley Frost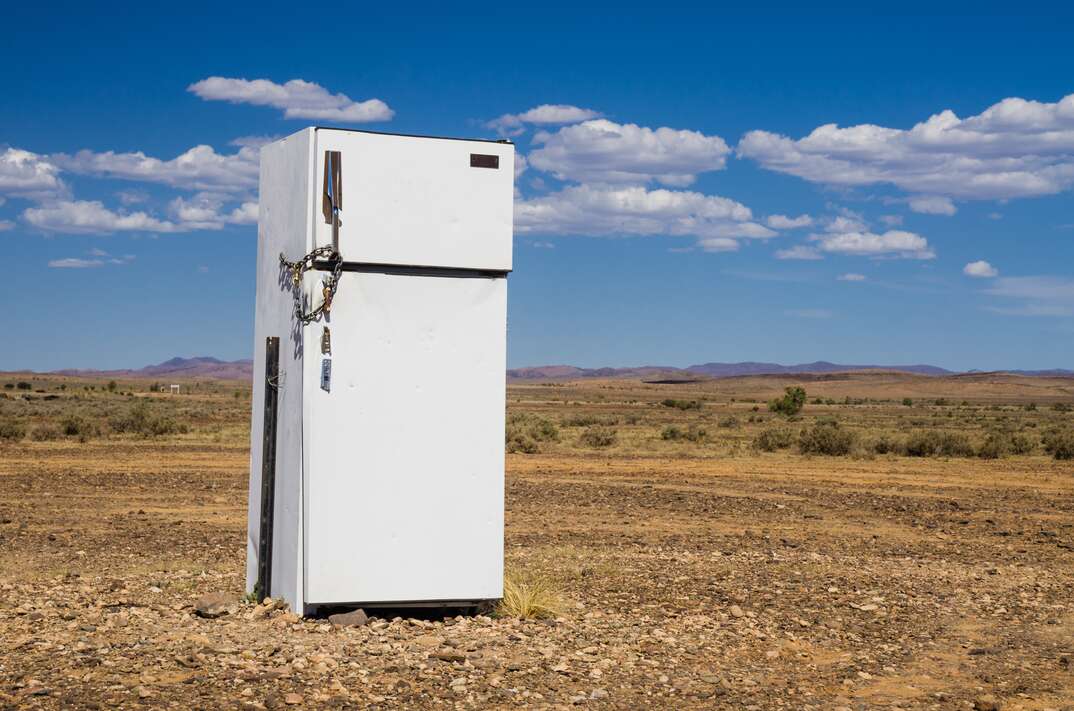 From midnight snacks to last-minute family gatherings, your refrigerator is always there for you.
But that hard-working fridge eventually starts to show signs that it's at the end of its life. Watch for these signs so you can determine when it's time to replace your refrigerator.
What Are Some Signs It's Time to Replace Your Refrigerator?
When you replace a fridge, you're making a big investment, so you might be hesitant to make the purchase if it isn't necessary. Here are some signs to look for when deciding if you should replace your refrigerator.
Talk to a Pro
Call to be connected to a local professional
1. Lack of Cooling
Keeping your food cold and at a safe temperature is your fridge's main job. When it can't handle that duty, it could be time to move on. It's not always easy to tell if the cooling is off. But you might notice that food spoils faster than it should, or your dairy products taste a little funky. You can check your suspicions by placing a thermometer inside the fridge. Your refrigerator temperature should be no more than 40 degrees Fahrenheit to keep the food safe.
Cooling issues can come from poor air circulation, dirty condenser coils or faulty seals. It could even be a matter of the wrong settings. Try adjusting the refrigerator settings to see if it gets colder. Sometimes, though, your fridge isn't cool enough because it's malfunctioning. If you have an older unit, it might make more sense to buy a new one.
2. Strange Noises
You get used to the sounds of your appliances, so you might not notice the steady hum your refrigerator makes. If you notice a new sound, it could be a sign your fridge is about to give out. Your refrigerator motor might make a loud buzzing sound if something is wrong. If any new or strange sounds are coming from the appliance, a repair service can investigate the source and let you know if it's an easy fix.
3. Repeated Repairs
In the early years of owning your fridge, repairs often make sense. As it gets older, investing more and more money into repairs can be a waste. Something else is likely to go wrong, so you're just extending the appliance's life a little bit. If you're getting to know your appliance repair person really well, it could be time to part ways and replace your fridge.
4. Hot Backside
Since the motor sits at the back of the appliance, it tends to feel a little warm, even when things are running smoothly. If it seems to be hotter than usual, it could be a sign of an issue. Extra heat might mean the refrigerator motor is overheating. While you can replace the motor, it isn't always a cost-effective option, especially in an older appliance.
More Related Articles:
5. Higher Utility Bills
It's a subtle sign, but higher utility bills could be a sign of an issue. Older fridges naturally use more power. If there's something wrong with the appliance, the motor might have to work harder to compensate. When that happens, you might notice a higher-than-normal power bill. However, it's not always easy to pinpoint the increase in energy use. Changes in the weather might force you to use your HVAC system more than normal, or there could be an issue with a different electric appliance. Look for other signs as well to determine whether the fridge is the issue.
6. Old Age
Refrigerators typically last anywhere from 10 to 20 years, depending on the quality and how well you take care of them. If your refrigerator is closing in on the 10-year mark, it could be time to consider a new one, especially if you're seeing other signs of an issue.
Older refrigerators are usually less energy-efficient, so you'll pay more to run them. Plus, they don't have the latest features, which can come in handy when you're cooking. Smudge-proof finishes, flexible storage and smart features are just a few of the things you're missing out on if you have an older fridge.
Replace or Repair?
When your refrigerator stops working correctly, you have to decide if you should fix or replace it. The age of the refrigerator and the severity of the issue can help you decide. If you have an older fridge that might die completely soon, replacing it instead of fixing it could be a better use of your money. That's especially true if it's a major, expensive repair.
Elocal Editorial Content is for educational and entertainment purposes only. Editorial Content should not be used as a substitute for advice from a licensed professional in your state reviewing your issue. Systems, equipment, issues and circumstances vary. Follow the manufacturer's safety precautions. The opinions, beliefs and viewpoints expressed by the eLocal Editorial Team and other third-party content providers do not necessarily reflect the opinions, beliefs and viewpoints of eLocal or its affiliate companies. Use of the Blog is subject to the
Website Terms and Conditions.
The eLocal Editorial Team operates independently of eLocal USA's marketing and sales decisions.