What's a Dental Bridge?
by Team eLocal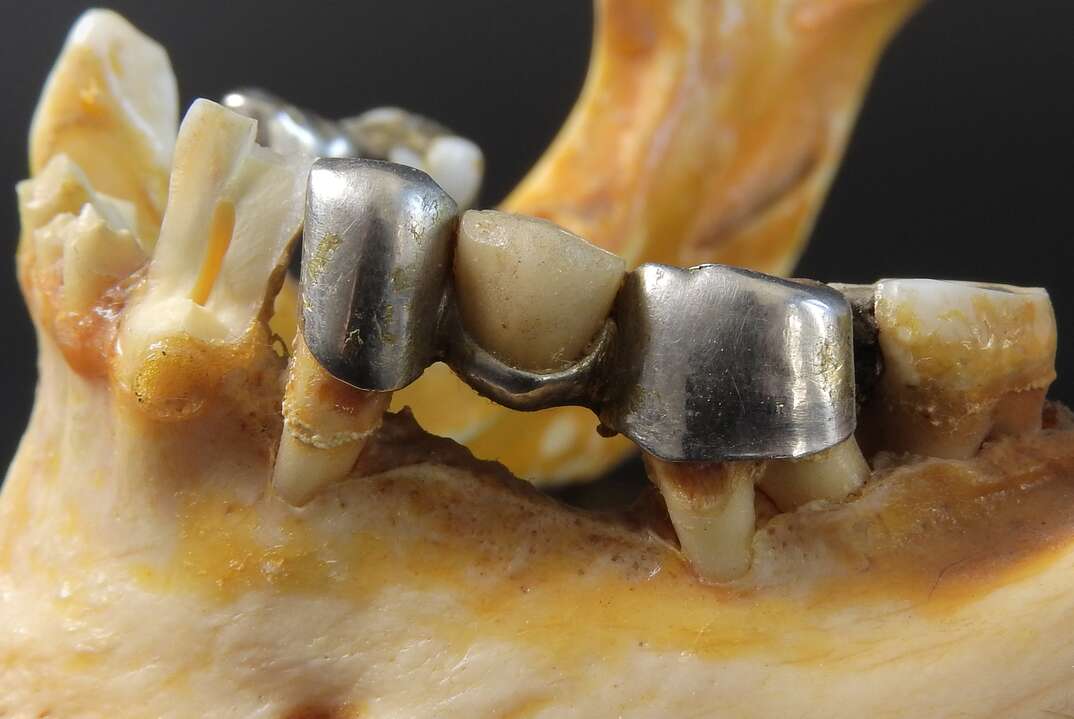 Around 120 million American adults have at least one missing tooth. Tooth loss may be common, but it can cause issues from a lack of confidence to pain and eating difficulties. Fortunately, several options are available to replace missing teeth and restore your smile.
Dental bridges are a popular fixed restoration method, but they're not right for everyone. Let's explore what a dental bridge is and who is a suitable candidate.
What Is a Dental Bridge?
A dental bridge, or tooth bridge, is a type of dental restoration used to replace one or more missing teeth. It works by attaching crowns to the teeth beside the gap to hold the false teeth in place. Dentists usually attach dental bridge teeth using cement.
Having a dental bridge fitted can improve the appearance of your smile and help prevent your remaining teeth from shifting into the gap. They can also guard against pain and eating difficulties caused by misaligned teeth.
Who Needs a Dental Bridge?
A dental bridge could be a suitable option for anyone with missing teeth, as long as their surrounding teeth are strong and healthy enough to support the restoration. Your dentist may recommend dental bridges if you experience tooth loss for any of the following reasons:
Severe tooth decay
Gum disease
Traumatic mouth injury
Certain congenital conditions
What Are the Different Types of Dental Bridges?
There are four common types of dental bridges. Which one is best for you depends on several factors, including your budget and the condition of your remaining teeth.
Fixed Bridge
Fixed dental bridges are the most commonly used bridge type. They consist of one or more false teeth connected to a metal or ceramic bracket and attached to crowns on both sides of the gap.
Cantilever Dental Bridges
Cantilever dental bridges attach to a crown on one side of the gap. Your dentist may recommend a cantilever bridge if you only have teeth on one side.
Resin-Bonded Dental Bridges
Resin-bonded bridges, also known as Maryland bridges, have a frame supporting the false teeth. The frame attaches to the adjoining natural teeth with bonded wings. This type of restoration is commonly used for replacing front teeth with a bridge.
Implant-Supported Dental Bridges
Implant-supported bridges attach to dental implants on one or both sides of the gap. Therefore, you'll need to have dental implants fitted before getting this type of dental bridge. It could be a good option if you're at risk of bone loss in your jaw or your natural teeth aren't strong enough to support a dental bridge.
More Related Articles:
Is a Dental Bridge the Same as Dentures?
Dental bridges differ from dentures because you can't remove them from your mouth. Meanwhile, dentures are removable prosthetics that integrate with your remaining teeth.
Often, dental bridges are more suitable for people with one or more missing teeth in a single part of the jaw. They could also be the right option if you want your replacement teeth to look as natural as possible or prefer a fixed tooth replacement.
However, dentures could be worth considering if you have multiple missing teeth in different parts of your jaw, or if your existing teeth are in poor condition. They're also significantly cheaper than fixed prosthetics.
How Long Do Dental Bridges Last?
According to the Cleveland Clinic, you can expect your dental bridges to last between five and seven years or longer. Looking after your oral hygiene can prevent damage to your remaining natural teeth and help your dental bridge last longer.
What Are the Alternatives to Dental Bridges?
You could consider getting dentures if you don't feel a dental bridge is right for you. Alternatively, your dentist may recommend fitting dental implants. Dental implants are another type of fixed tooth restoration. Fitting the implants involves screwing a metal implant into the jaw bone and attaching false teeth to replace the missing teeth.
Elocal Editorial Content is for educational and entertainment purposes only. The information provided on this site is not medical advice. Editorial Content is not intended to be used for diagnosis or treatment. We are not physicians or a substitute for advice from a physician. The opinions, beliefs and viewpoints expressed by the eLocal Editorial Team and other third-party content providers do not necessarily reflect the opinions, beliefs and viewpoints of eLocal or its affiliate companies. Use of the Blog is subject to the
Website Terms and Conditions.
The eLocal Editorial Team operates independently of eLocal USA's marketing and sales decisions.