Do Dentists Offer Payment Plans?
by Team eLocal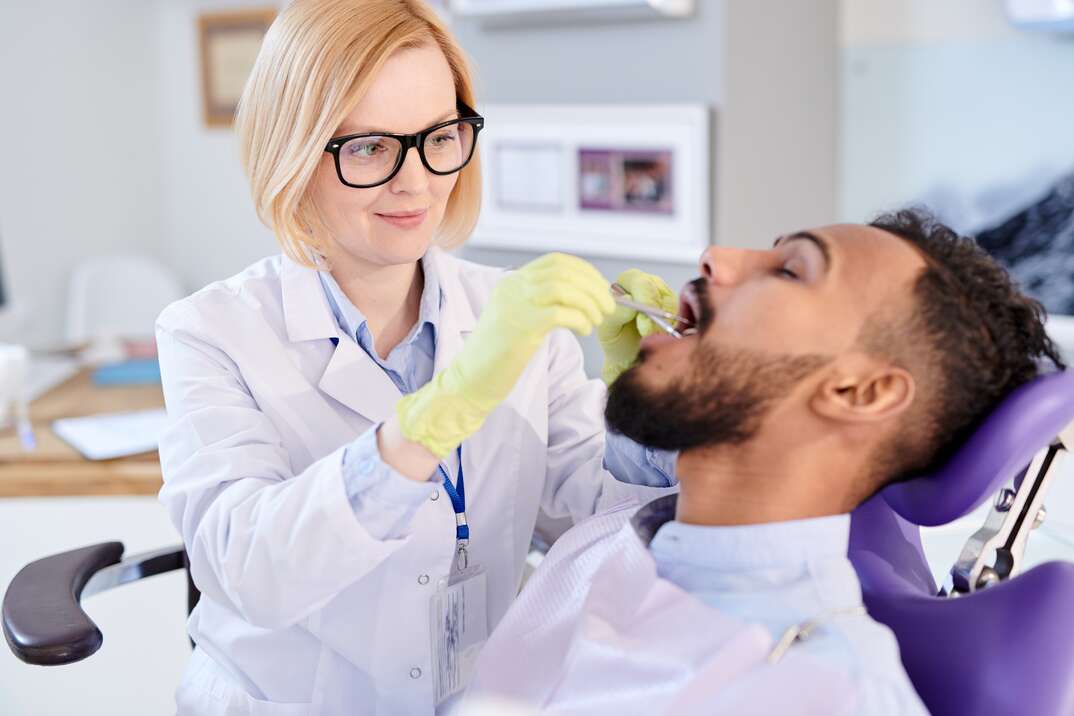 There's nothing worse than waking up with a throbbing toothache or feeling sudden pain when you eat. However, the pain of dental issues can be even more stressful if you don't have the funds available to pay for essential dental work.
Enter the dentist payment plan. Dental payment plans can help you access the care you need if you can't afford to pay the total cost of your treatment upfront.
Do Dentists Offer Payment Plans?
Many dental practices offer payment plans, allowing patients to spread the cost of their treatment over several smaller installments. Most practices arrange their dentist payment plans through third-party lenders, meaning you enter a repayment agreement with an external company instead of your dentist.
This arrangement benefits your dentist because they don't have to worry about you missing or defaulting on payments; they get paid up front. However, third-party plans cost your dentist a fee every time they arrange a payment plan for a patient.
You might be able to arrange a payment plan directly through your dentist, although this type of financing is more unusual. Your dentist is more likely to agree to flexible payments if you have an established relationship and a good track record for paying for your dental work on time.
Allowing patients to pay in installments without a third-party lender is much riskier for your dentist, although they won't have to pay a fee to arrange the plan. You should expect to pay a larger deposit upfront and settle your expenses over a shorter period than you would with a third-party company.
How Do You Find a Dentist Offering Payment Plans?
There are several easy ways to find a clinic offering dentist payment plans. First, you could call your usual practice and ask them if they offer dental payment plans. If not, they may be happy to recommend another nearby dentist with payment plans. You could also consider asking friends and family whether their dentist offers financing options.
Alternatively, you could start by researching third-party lenders offering dental financing options. Most lenders provide a list of dental practices that use their plans on their company websites. Once you've found a lender you're comfortable with, you can check the list to find your nearest participating dentist.
Are There Other Options for Financing Dental Work?
A dental payment plan isn't the right choice for everyone, and it's worth comparing the interest rate and repayment schedule with other dental financing options before committing. Many dentist payment plans offer 0% (or extremely low) interest rates. However, some companies charge higher interest rates than most loans or credit cards, making them a more expensive option than other types of dental financing.
If your dentist's payment plan is unsuitable or you don't qualify, you could consider taking out a dental loan or using a credit card to pay for your dental work. Again, it's essential to consider whether you can afford the repayments and compare several products to find the best interest rate.
Taking out a 0% interest credit card is often a better option than a loan because you won't pay any interest during the interest-free promotional period. However, interest rates on these cards typically rise sharply when the 0% period ends, which could result in repayment difficulties if you don't pay off the balance beforehand. If you don't have the discipline to pay off your credit card quickly, you may be better off taking out a loan with a fixed repayment schedule.
Elocal Editorial Content is for educational and entertainment purposes only. The information provided on this site is not medical advice. Editorial Content is not intended to be used for diagnosis or treatment. We are not physicians or a substitute for advice from a physician. The opinions, beliefs and viewpoints expressed by the eLocal Editorial Team and other third-party content providers do not necessarily reflect the opinions, beliefs and viewpoints of eLocal or its affiliate companies. Use of the Blog is subject to the
Website Terms and Conditions.
The eLocal Editorial Team operates independently of eLocal USA's marketing and sales decisions.