Everything You Need to Know About Emergency Dentists
by Team eLocal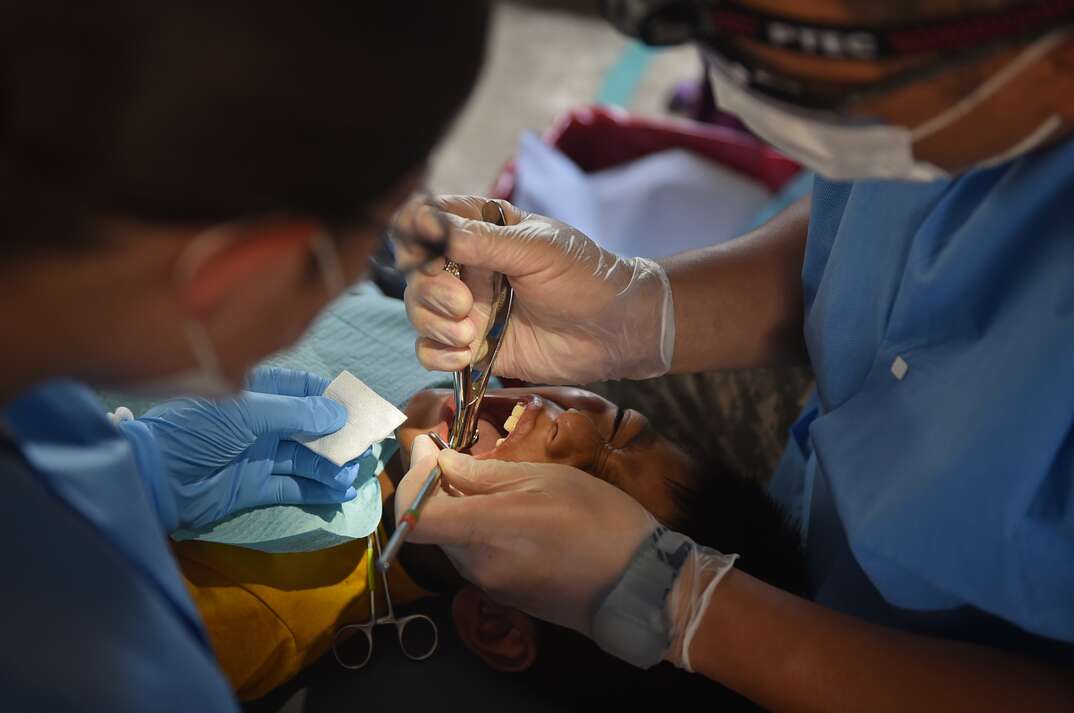 Are you dealing with a broken tooth or severe tooth pain outside the business hours of your local dentist? An emergency dentist can help treat your dental emergency quickly, so you don't have to wait for your regular dentist to open in the morning.
Not every dental situation is an emergency, so understanding what type of situations warrant a 24-hour emergency dentist visit can help you make a plan.
What Is an Emergency Dentist?
An emergency dentist is a licensed dentist who offers immediate dental care to handle dental emergencies. Think of it as an emergency room for dental issues. The dentist will treat the urgent situation to give you relief, but you might need to follow up with your regular dentist for additional treatments.
The office might take people on a walk-in basis, or you might have to schedule an appointment, which is often available on the same day. Many emergency dental offices can see patients 24 hours a day, so you can get fast treatment, regardless of when a dental emergency strikes.
Talk to a Pro
Call to be connected to a local professional
Do All Dentists Offer Emergency Services?
Many regular dental offices are available for after-hours emergencies for their patients. You might need to leave a message with the answering service if it's outside normal office hours. If you have an emergency while the dentist is in the office, your regular dentist might be able to squeeze you into the schedule. However, some dental offices don't offer emergency services. If yours doesn't, you might need to find an emergency dentist in the area.
What Is a Dental Emergency?
A dental emergency is something that needs to be treated quickly, often due to severe pain or an infection. Some emergency dental visits are due to an injury, such as an impact to the mouth that knocks a tooth loose. Other emergencies can come on suddenly, such as a crown that comes loose. In some cases, a dental issue might gradually get worse until you can't wait any longer. For example, if you have tooth decay, it could become so severe that you can't stand the pain, or it could become infected. Getting routine dental checkups can prevent those types of emergency dental situations. Your regular dentist can treat those conditions before they deteriorate into emergencies.
Examples of things that might require an emergency dentist include:
Severe tooth pain
Broken or cracked tooth
A tooth that gets partially or fully knocked out
Filling or crown that comes loose or falls out
Abscessed tooth
Injury to your gums
If you feel like you can't wait for an appointment with your regular dentist, an emergency dental visit might be necessary. You can call your regular dentist or an emergency dentist in your area if you're not sure whether you have a dental emergency. They can advise you on what to do. You might be able to do home care until you can see your regular dentist, or they might tell you to go to an emergency dentist.
How Much Does an Emergency or Urgent Dentist Cost?
Emergency dentistry costs can vary significantly, depending on the services you need and where you get treated. They're often similarly priced to the same treatment as if you scheduled it in advance. However, some dental urgent care clinics might charge a little more. If you have insurance, you might not notice much difference in price if you're simply paying your co-pay.
Some examples of emergency dental service pricing include:
Root canal: $700 to $1,200 (CAD 940 to CAD 1,600)
Tooth extraction: $75 to $600 (CAD 100 to CAD 800)
Silver amalgam filling: $110 to $200 (CAD 150 to CAD 270)
Resin-based composite filling:  $135 to $240 (CAD 180 to CAD 320)
Porcelain crowns:  $1,200 to $1,500 (CAD 1,600 to CAD 2,000)
The pricing can vary based on where you live, and different clinics also vary in price.
Does Insurance Cover Emergency Dental Work?
Your dental insurance will typically cover emergency dental work. Check your policy coverage to find out for sure if urgent dental work is covered, or call your dental insurance company to ask about emergency services. You'll typically pay the same deductibles and co-pays as you would for scheduled dental work, and the normal annual maximum benefits also apply.
An exception is if you go to an emergency dentist that's out of network. The emergency dental care might not be covered, or you might pay more for services. If you have several options, look for a walk-in dentist who's in network to maximize your benefits. Your insurance company can give you names of in-network emergency dentists to narrow your search.
All CAD conversions are based on the exchange rate on the date of publication.
Elocal Editorial Content is for educational and entertainment purposes only. The information provided on this site is not medical advice. Editorial Content is not intended to be used for diagnosis or treatment. We are not physicians or a substitute for advice from a physician. The opinions, beliefs and viewpoints expressed by the eLocal Editorial Team and other third-party content providers do not necessarily reflect the opinions, beliefs and viewpoints of eLocal or its affiliate companies. Use of the Blog is subject to the
Website Terms and Conditions.
The eLocal Editorial Team operates independently of eLocal USA's marketing and sales decisions.