How Much Do Veneers Cost?
by Team eLocal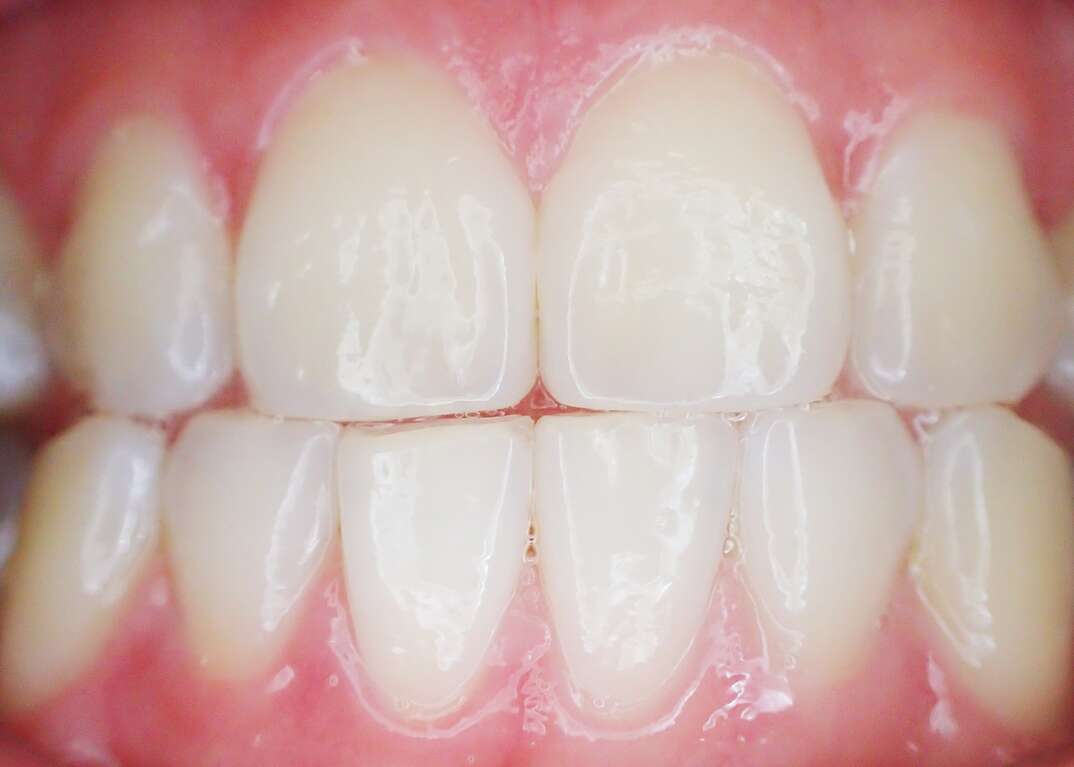 Dental veneers can help you achieve the bright, even smile of your dreams, but as they are typically an elective option, they often come with a hefty price tag.
Knowing what to expect can help you budget for cosmetic dentistry work and save you from a financial shock at the dentist's office.
What Are the Different Types of Veneers, and How Much Do They Cost?
According to GoodRx, there are several common types of veneers, and how much they cost depends on the material and method used to make them.
Composite Resin Veneers
Composite resin veneers are the most affordable type of dental veneer. Having your veneers made by your dentist ("chairside" veneers) is usually the cheapest option, costing roughly $800 (CAD 1,080) per veneer. Meanwhile, composite resin veneers produced in a laboratory typically cost around $1,100 (CAD 1,500) per tooth.
Porcelain Veneers
On average, porcelain veneers cost around $1,800 (CAD 2,430) per tooth, although you could pay anywhere between $900 and $2,500 (CAD 1,200 and CAD 3,400). Your dentist will shave a small amount of enamel from your natural teeth before attaching the veneers, making them an irreversible commitment. Therefore, you'll need to replace your veneers as soon as they fall off or become damaged, although they should last for at least 10 years with proper care.
Porcelain Laminate Veneers
Porcelain laminate veneers are thinner than regular porcelain or composite resin veneers, meaning that your dentist may not have to remove enamel before applying them. The average cost of porcelain laminate veneers is around $1,800 (CAD 2,430), with a typical range between $800 and $2,000 (CAD 1,080 and CAD 2,700).
How Much Do Veneers Cost From Start to Finish?
How much veneers cost from start to finish depends on several factors, including the condition of your teeth and how many teeth you want to cover. The prices above include the cost of preparing your natural teeth and placing the veneers.
However, most people require a dental exam and cleaning before having veneers fitted. Expect to pay around $200 (CAD 270) in total for these services, plus between $35 and $150 (CAD 50 and CAD 200) if you need a dental X-ray.
Dentists don't usually offer discounts for having several veneers fitted. The average cost of fitting a single lab-produced composite resin veneer from start to finish is around $1,300 (CAD 1,800), assuming you don't require X-rays. Fitting ten similar veneers would cost around $11,200 (CAD 15,100) in total.
More Related Articles:
Does Insurance Cover Veneers?
Health or dental insurance rarely covers veneers because they're almost always cosmetic. For that reason, they don't meet the "medically necessary" criteria most insurers use to decide which treatments and services to cover.
However, you may be entitled to veneer repair or replacement coverage if your plan has a "defective dental work" provision. Some plans also cover restorative veneers to repair a damaged tooth. If your plan covers veneers, expect to pay between $550 and $850 (CAD 750 and CAD 1,150) per tooth.
What Factors Affect the Overall Cost of Veneers?
Several factors can affect how much tooth veneers cost. Although composite veneers are usually cheaper upfront, they don't last as long as porcelain veneers. It could be significantly more economical to choose porcelain veneers in the long run, as they can last up to 15 years, compared to up to five years for composite veneers.
Another factor to consider is how many veneers you need. Unsurprisingly, fitting veneers on more teeth is more expensive. It's worth considering how many of your teeth are visible when you smile before choosing to cover all your front teeth.
How much your dentist charges can also impact the cost of placing veneers. Expect to pay more if you live in an expensive area, choose a dentist with extensive experience or have your veneers fitted by a prosthodontist.
Finally, you may require additional treatments to prepare your teeth for veneers. For example, your dentist may recommend dental braces to realign your teeth. Some people also have their teeth whitened before getting veneers to achieve a closer color match.
All CAD conversions are based on the exchange rate on the date of publication.
Elocal Editorial Content is for educational and entertainment purposes only. The information provided on this site is not medical advice. Editorial Content is not intended to be used for diagnosis or treatment. We are not physicians or a substitute for advice from a physician. The opinions, beliefs and viewpoints expressed by the eLocal Editorial Team and other third-party content providers do not necessarily reflect the opinions, beliefs and viewpoints of eLocal or its affiliate companies. Use of the Blog is subject to the
Website Terms and Conditions.
The eLocal Editorial Team operates independently of eLocal USA's marketing and sales decisions.