How Painful Are Root Canal Prices?
by Team eLocal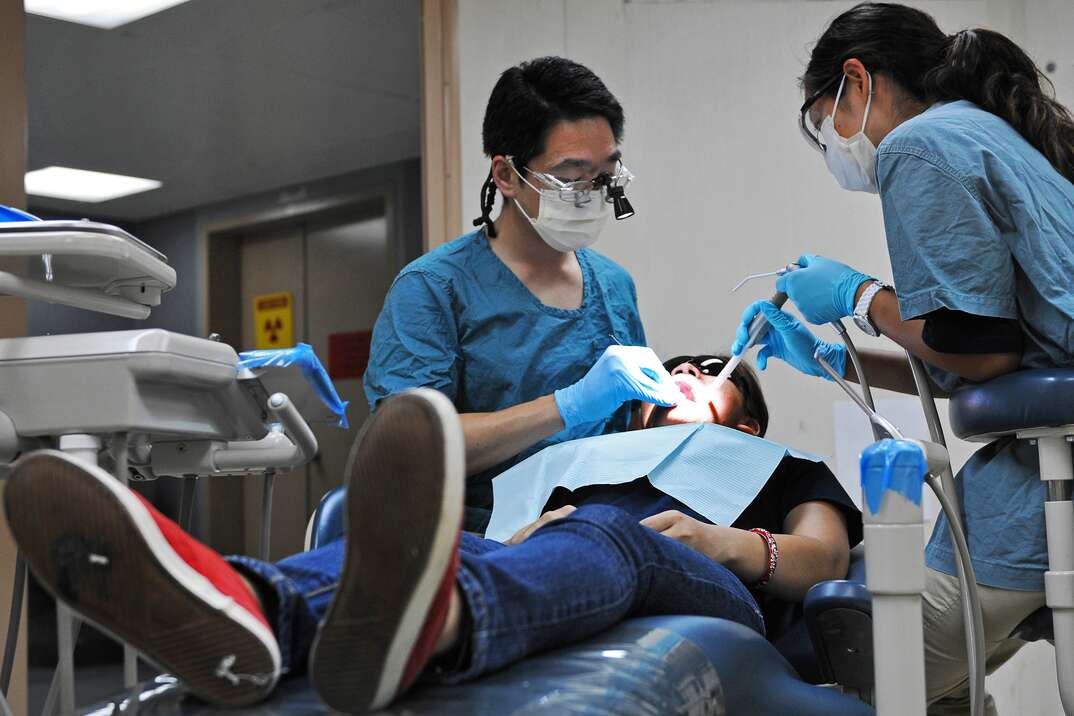 Getting a root canal is sometimes necessary to save a tooth that's damaged or has severe decay. Root canals can cause enough dread, but worrying about the cost of the procedure can add to your fear of the dentist.
So if your dentist has told you you're going to need a root canal, your next move should be figuring out how much the final bill is going to drill into your wallet.
How Much Does It Cost to Get a Root Canal on Average?
According to Authority Dental, the typical cost for a root canal is around $1,000 (CAD 1,360), but the price can vary based on several factors, including what type of tooth it is. The treatment can cost up to $2,100 (CAD 2,900).
For an anterior tooth, you can expect an average of $1,000 (CAD 1,360). A bicuspid tooth can cost between $800 and $1,800 (CAD 1,100 and CAD 2,500). Molars are usually the most expensive, with an average cost of $1,300 (CAD 1,800).
What Is the Cost With Insurance?
Your dental insurance typically pays a percentage of the total root canal cost. A root canal treatment typically falls under the basic dental care coverage of your plan, which is usually covered at 80% of the cost. That means your dental insurance should cover 80% of the bill, while you pay the remaining 20%.
Verify your coverage and the rate at which the plan covers a root canal to get a better idea of what you'll pay. Keep in mind that every dental insurance plan has a yearly maximum it pays. That's usually around $1,000 (CAD 1,360), although some plans have higher limits. That means your plan might not cover the full 80% of the root canal cost.
For example, let's say your root canal costs $1,700 (CAD 2,300). If your plan pays 80%, it should cover $1,360 (CAD 1,850), but your insurance will only pay $1,000 (CAD 1,360) if that's your annual maximum. That leaves you with an extra $360 (CAD 490) to pay on top of your 20%, which would be $340 (CAD 465), for a total of $700 (CAD 955).
More Related Articles:
What Factors Can Impact the Overall Cost?
In addition to what type of tooth, several other factors can influence the price. Those include:
Type of dental professional: You can get a root canal from a general dentist or an endodontist. An endodontist might charge more since they're a specialist.
Location: Some areas cost more than others for dental care in general.
First-time treatment vs. re-treatment: If your original treatment fails, you might have to repeat the procedure. Retreating the tooth often costs more than the original root canal.
Emergency vs. scheduled treatment: Emergency dental treatments often cost more than planned treatments.
Additional treatments and services: If your tooth is in bad shape, you might need to have more extensive work done, which adds to the overall root canal cost.
How Can You Save Money on the Root Canal Cost?
If you have dental insurance, verify your dentist or endodontist is within the preferred network. Treatments from out-of-network dental professionals might not be covered. If your plan offers coverage, you'll likely pay a larger portion of the bill.
You can also save money by calling different dental offices to get quotes. The rates can vary within your area, or you might check with dental offices in smaller towns nearby. Some dental clinics offer payment plans, which allow you to pay your portion over time. Community dental clinics and dental schools might offer discounted root canal treatments.
Having your root canal treatment done quickly can help lower your overall costs. Waiting longer can make the situation worse and require additional treatments, which can come with a much higher bill. Going to all follow-up appointments and following your dentist's instructions to care for the treated tooth can reduce the risk of needing to have another procedure done.
Elocal Editorial Content is for educational and entertainment purposes only. The information provided on this site is not medical advice. Editorial Content is not intended to be used for diagnosis or treatment. We are not physicians or a substitute for advice from a physician. The opinions, beliefs and viewpoints expressed by the eLocal Editorial Team and other third-party content providers do not necessarily reflect the opinions, beliefs and viewpoints of eLocal or its affiliate companies. Use of the Blog is subject to the
Website Terms and Conditions.
The eLocal Editorial Team operates independently of eLocal USA's marketing and sales decisions.