What's a Cosmetic Dentist?
by Team eLocal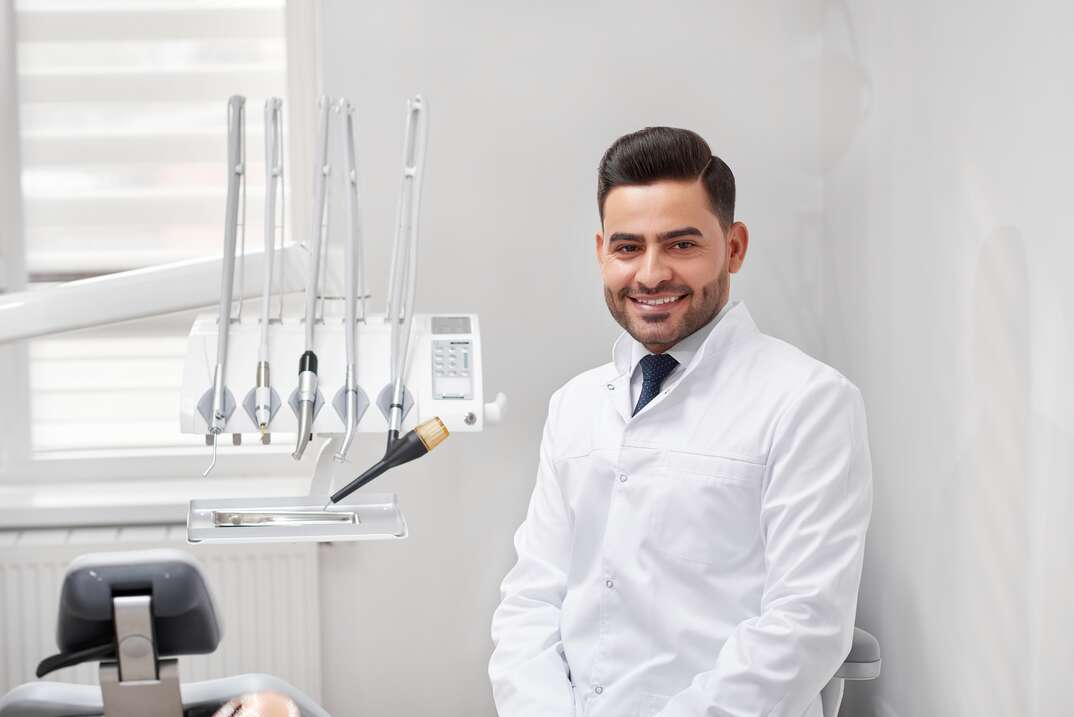 Your dentist is the perfect person to call when you have a toothache, loose tooth or cavity. But are they the right person to brighten your smile or straighten your teeth?
Although general dentists can help improve teeth, a cosmetic dentist specializes in giving your smile a makeover. They perform a range of cosmetic dentistry procedures that can improve your appearance and confidence, as well as your oral health.
What Is Cosmetic Dentistry?
Cosmetic dentistry is also called esthetic dentistry. It consists of dental procedures designed to make your teeth and smile look better. Cosmetic dentists are available to help people who are unhappy with the appearance of their teeth.
Cosmetic dentistry is sometimes confused with restorative dentistry, but these are two separate fields of dentistry. Cosmetic dentists improve the appearance of teeth, while restorative dentists improve the function of teeth. There is a lot of crossover between the two specialties.
Talk to a Pro
Call to be connected to a local professional
What Types of Services Do Cosmetic Dentists Perform?
Teeth Whitening
Teeth whitening removes stains and improves the natural color of the teeth. There are over-the-counter treatments available. Cosmetic dentists generally provide a more intense treatment that shows results more quickly.
Veneers
Veneers are custom-made caps that fit over your natural teeth. The dentist uses dental adhesive to fix veneers to the tooth. These can improve the appearance of chipped, discolored and crooked teeth.
Braces and Clear Aligners
These are orthodontic treatments that are also considered cosmetic. In some cases, braces are medically necessary. Braces and clear aligners work the same way: by putting pressure on teeth to move them into the correct position over a period of time. Adults often choose to use clear aligners rather than traditional metal braces.
Gum Contouring
Gum contouring changes the shape of the gums. This can improve the confidence of people who show a lot of gum when smiling. The procedure generally removes excess gum tissue.
Implants
Implants are used to replace lost or damaged teeth. A small titanium screw is put into the jaw, and this supports the crown. Once healed, the crowns are permanently secured in place, making them easier to care for than dentures.
More Related Articles:
How to Find a Cosmetic Dentist
Although cosmetic dentistry isn't a recognized specialization, people who focus on this area can get accreditation. Cosmetic dentists usually do additional training after dental school to get experience with these treatments. The American Academy of Cosmetic Dentistry offers credentials to cosmetic dentists and is a good place to start your search.
When choosing a cosmetic dentist, make sure they have experience in the type of work you need done. You can often get a recommendation for a good cosmetic dentist from a friend or acquaintance. If not, make sure you read reviews online before deciding to make an appointment.
It's possible that your local dentist's office has a cosmetic dentist on staff, but that's not guaranteed. It's more common with larger practices to try to offer all your dentistry needs in one place.
Many general dentists also offer these procedures. Although general dentists have some training in cosmetic dentistry, someone that focuses on this specialization gives the best results. If your dentist says that they can offer these procedures, make sure to ask about their experience and accreditation.
Do Cosmetic Dentists Take Dental Insurance?
Much like cosmetic surgery, cosmetic dentistry is very likely to be elective. This means it's not usually covered by health or dental insurance. However, if the procedures are also restorative or medically necessary, the costs may be partially covered. In all cases, the coverage depends on your insurance plan. It may also depend on the age of the person needing the procedure. Treatments that are most likely to be covered include:
Braces
Clear aligners
Gum contouring
Elocal Editorial Content is for educational and entertainment purposes only. The information provided on this site is not medical advice. Editorial Content is not intended to be used for diagnosis or treatment. We are not physicians or a substitute for advice from a physician. The opinions, beliefs and viewpoints expressed by the eLocal Editorial Team and other third-party content providers do not necessarily reflect the opinions, beliefs and viewpoints of eLocal or its affiliate companies. Use of the Blog is subject to the
Website Terms and Conditions.
The eLocal Editorial Team operates independently of eLocal USA's marketing and sales decisions.