Here's How Much It Costs to Get Braces
by Team eLocal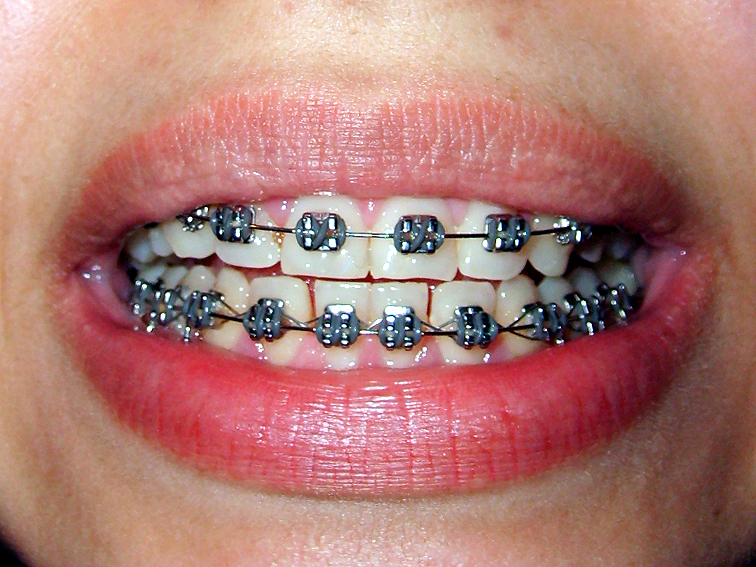 Braces can treat numerous dental problems and give you or your child a better-looking smile. With so many options to choose from, you may be wondering how much braces cost and how to get the best deal.
This guide reviews what you can expect to pay for braces based on where you live, the type of braces you choose and whether you have insurance coverage.
How Much Do Braces Cost on Average Without Insurance?
According to Oral-B, braces cost between $3,000 and $10,000. The reason for such a wide price range is there are several types of braces to choose from, and everyone's braces are different. Metallic braces are the cheapest and may cost about $3,000 to $7,000.
Lingual braces are like metal braces, but they're applied behind the teeth so people can't see them. They're the most expensive type of braces because it's difficult to put them in and adjust them over time. Caring for your teeth if you have lingual braces is much more difficult as well.
Ceramic braces are designed to be less noticeable. They cost about $4,000 to $8,000 and are colored to match your teeth. They're still visible to the naked eye, but they don't stand out as much as metal braces.
Invisalign works by using clear aligners that are molded to the teeth to put the same pressure traditional wires would on the teeth and jaw bones. You'll wear up to 30 aligners over the course of your treatment, which gradually guide your teeth into the desired places. Invisalign costs about $4,000 to $7,400, so this option isn't much more expensive than traditional metal braces.
Talk to a Pro
Call to be connected to a local professional
How Much Do Braces Cost on Average With Insurance?
Getting insurance to pay for braces may be challenging. If you're an adult, you need to prove you have a medical need for them to be covered under your health insurance, while children can receive up to 50% off the cost of their braces through health or dental insurance. Another factor is whether your insurance has benefits caps and how much it will pay over your lifetime.
If you're looking to cover the cost of orthodontic treatment, dental insurance is a better bet, but make sure to read the fine print. Dental insurance plans require you to choose orthodontists in their network to receive coverage and discounts.
What Factors Determine How Much Braces Cost?
Where you live and the type of insurance coverage you have can influence what you pay for braces, but there are other factors to consider: 
Location: Rural orthodontists are considerably less expensive, so you could save money if you're willing to travel outside city limits.
Dental savings plans: You may be able to save money by enrolling in a dental savings plan. Dental discount plans have monthly fees, making them a lot like insurance. They can save you a percentage of the total cost of your braces.
Dental needs: If you have complicated dental needs, expect to pay more. Orthodontists charge more if the procedure requires more expertise or advanced treatment methods.
Type of braces: The type of braces could influence the cost. Traditional metal braces are the cheapest option, and you may pay 33% to 200% more just by choosing a different type of braces. Consider how much you really want to conceal your braces before paying more.
Experience and credentials: An orthodontist's experience and credentials could determine their price. If you can't afford braces from a highly reputed orthodontist, you could save money by contacting an orthodontic school to see if they can do the procedure. An expert will oversee the procedure to ensure it's done correctly, and you'll save some money.
Do Orthodontists Offer Financing or Payment Plans for Braces?
Many orthodontists offer financing through third parties, although it's subject to credit approval. Even if you're approved for financing, it might be a bad idea if you need to pay a high interest rate. Calculate the cost of interest into your total cost when reviewing offers to determine what fits into your budget.
If you can't get approved for a loan, other options include using a health savings account, flexible spending account, health reimbursement account or medical savings account. You can also save up for braces ahead of time if you expect that your child may need them in the future. That way, you won't be unprepared if your orthodontist recommends going ahead with the procedure.
Elocal Editorial Content is for educational and entertainment purposes only. The information provided on this site is not medical advice. Editorial Content is not intended to be used for diagnosis or treatment. We are not physicians or a substitute for advice from a physician. The opinions, beliefs and viewpoints expressed by the eLocal Editorial Team and other third-party content providers do not necessarily reflect the opinions, beliefs and viewpoints of eLocal or its affiliate companies. Use of the Blog is subject to the
Website Terms and Conditions.
The eLocal Editorial Team operates independently of eLocal USA's marketing and sales decisions.