What Is an MSA Plan?
by Team eLocal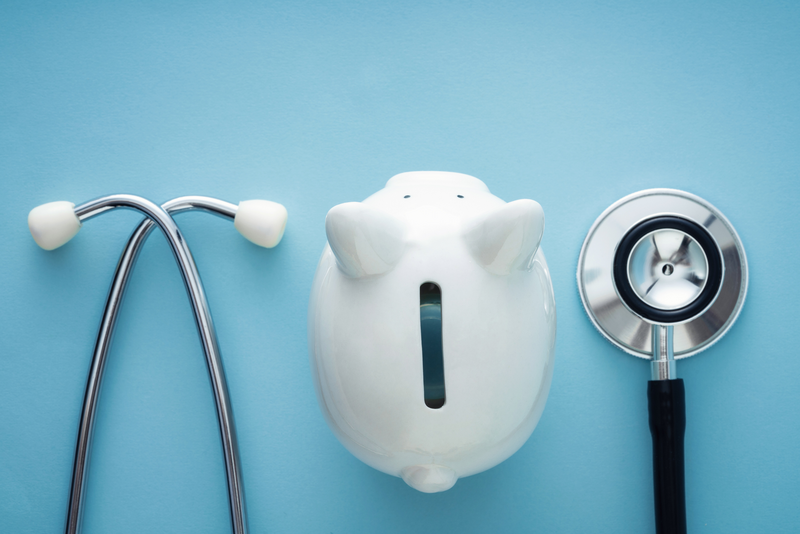 Seniors who want an alternative to Original Medicare Parts A and B may opt for a Medicare Advantage MSA plan, but these combination plans have both advantages and disadvantages.
Here's what you should know before enrolling.
What Is a Medicare MSA (Medical Savings Account) Plan?
Medicare medical saving account plans are consumer-directed Medicare Advantage policies that provide coverage for healthcare expenses. These plans cover the same medically necessary treatments and services that other Medicare Advantage plans cover, and some policies may also provide coverage for hearing, dental and vision if you're willing to pay more. However, unlike other Medicare Advantage plans, they often don't have a network of providers. Instead, participants are free to receive services through any practitioner or facility.
A Medicare Advantage MSA plan typically has two components: high-deductible healthcare insurance and a medical savings account. The high-deductible plan covers medical expenses after a yearly deductible has been met, while the medical savings account offers seniors a way to pay for services before they reach their deductible. The amount deposited into these savings accounts varies by insurer and plan.
How Does a Medicare MSA Plan Work?
Once you enroll in MSA insurance, you'll need to open a medical savings account at a plan-designated bank. The insurer then deposits a predetermined sum of money, supplied by Medicare. This money may be used to pay for healthcare costs, regardless of whether the services are covered by Medicare. However, funds used for Medicare-covered services are applied to the plan's deductible, and withdrawals to pay for qualified medical services are tax-free.
After the account has been depleted, the beneficiary must pay any out-of-pocket healthcare costs until they meet the plan's deductible. However, providers must only charge the Medicare-approved amount for any services or treatment. Once the deductible is satisfied, the plan pays for all Medicare-approved services. A beneficiary never has to pay more than the plan's out-of-pocket maximum for covered services. Some plans also maintain provider networks to lower the cost of services.
If money remains in the MSA at the end of the calendar year, it rolls over and can be used to pay for healthcare services in subsequent years.
Do MSA Plans Cover Prescription Drugs?
Medicare MSA plans don't offer bundled prescription drug coverage. However, enrollees may purchase a standalone Part D prescription drug plan and can use medical savings account funds toward drug copays. Funds that are withdrawn from the health savings account for this purpose aren't taxable.
How Much Does an MSA Plan Cost?
If you enroll in an MSA plan, you'll have to pay your Medicare Part B premium. However, some MSA plans also charge an additional premium.
When Can You Enroll in a Medicare Advantage MSA Plan?
You may enroll in an MSA plan during the seven-month initial enrollment period, which includes your 65th birthday month, the three months preceding it and the three months following it. You can also enroll in or switch plans during Medicare's annual enrollment period from November 15 to December 31. Special enrollment periods may be available in certain circumstances, such as a loss of current medical coverage or a change in service area.
How Do You Enroll in an MSA Plan?
To find available plans near you, call 1-800-MEDICARE. You can enroll in available plans by contacting Medicare or any private insurer offering MSA policies.
You must be enrolled in Original Medicare Parts A and B before joining a Medicare Advantage medical savings account plan. However, Medicare beneficiaries who also have benefits through private insurance coverage or Medicaid can't enroll in an MSA plan.
Elocal Editorial Content is for educational and entertainment purposes only. Editorial Content should not be used as a substitute for advice from a licensed professional in your state reviewing your issue. The opinions, beliefs and viewpoints expressed by the eLocal Editorial Team and other third-party content providers do not necessarily reflect the opinions, beliefs and viewpoints of eLocal or its affiliate companies. Use of Elocal Editorial Content is subject to the Website Terms and Conditions.
The eLocal Editorial Team operates independently of eLocal USA's marketing and sales departments.
ProFindr
Get the number of a local pro sent to your phone.