What's a Postnuptial Agreement?
by Team eLocal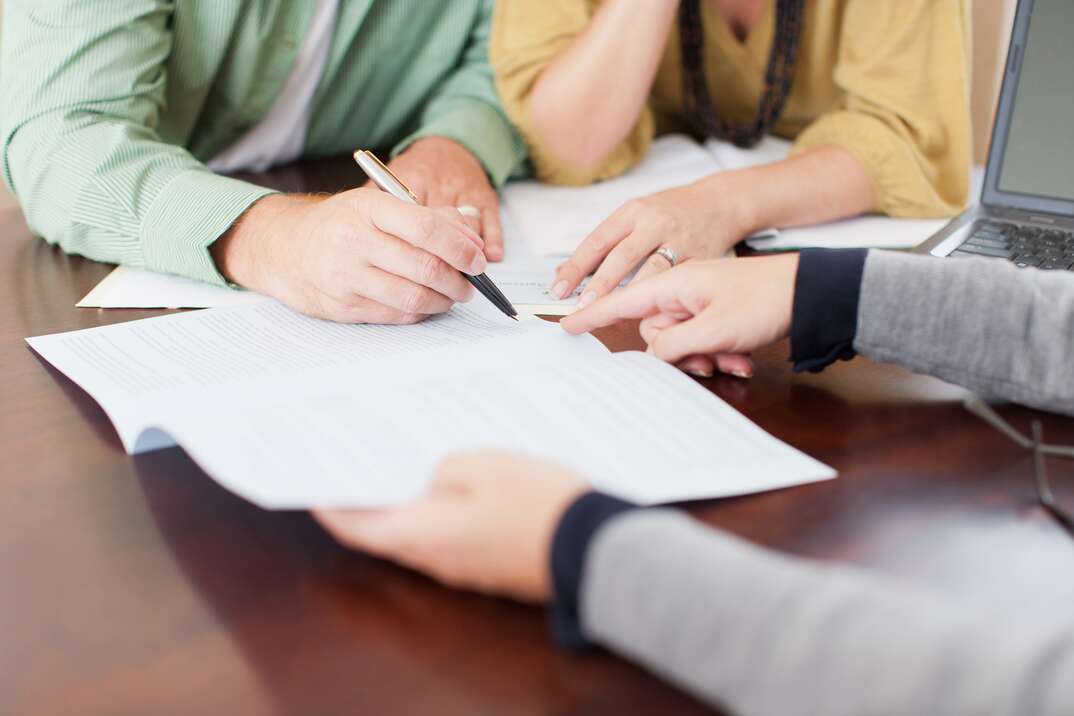 Just because you didn't create a prenup agreement before you and your spouse tied the knot doesn't mean you've lost the opportunity to protect your assets.
A postnuptial agreement gives married couples the option to protect their assets — even after they've walked down the aisle. Learn how a postnuptial agreement works to decide if it could be right for your relationship.
What Is a Postnuptial Agreement?
State marital laws determine how assets get divided if your marriage ends. However, you can create an agreement or contract with your partner that defines a different way of handling finances in the case of divorce regarding spousal support, retirement accounts and assets. While prenuptial agreements created before saying your vows are more common, you also have the option to create an agreement after you get married, which is a postnuptial (sometimes called an "antenuptial") agreement. This contract defines how assets and debts are handled if you split.
Talk to a Pro
Call to be connected to a local professional
How Is It Different From a Prenuptial Agreement?
The main difference is the timing of the contract. Prenuptial agreements are created before you get married, while postnuptial agreements happen after you're already legally married. They typically cover similar topics, such as dividing assets, defining financial support after a divorce, protecting an inheritance and dividing business interests.
More Related Articles:
Is It as Effective as a Prenup Agreement?
Postnuptial agreements weren't typically enforced prior to the 1970s, but they're becoming more widely recognized by the courts now. Courts sometimes scrutinize postnuptial agreements more than prenups and might deem them as unenforceable. They want to ensure the postnuptial agreement was signed by both spouses willingly, and that one person wasn't forced into agreeing to the terms. Postnuptial agreements sometimes come up when there are problems in the marriage, so the courts might investigate to ensure there isn't abuse or coercion happening to give one spouse an unfair advantage.
When Should You Consider a Postnuptial Agreement?
Some people might create postnuptial agreements if they don't want to bring up a prenup before the wedding. It's an option if your financial situation changes after marriage, such as a spouse receiving a large inheritance, leaving the workforce to stay home with kids, taking on a large debt or starting a business. You can also use a postnuptial agreement to change the terms if you have a prenup that no longer fits your situation. If you know a divorce is on the horizon, you might use a postnuptial agreement to make the asset division easier with lower legal fees.
Elocal Editorial Content is for educational and entertainment purposes only. The information provided on this site is not legal advice, and no attorney-client or confidential relationship is formed by use of the Editorial Content. We are not a law firm or a substitute for an attorney or law firm. We cannot provide advice, explanation, opinion, or recommendation about possible legal rights, remedies, defenses, options or strategies. The opinions, beliefs and viewpoints expressed by the eLocal Editorial Team and other third-party content providers do not necessarily reflect the opinions, beliefs and viewpoints of eLocal or its affiliate companies. Use of the Blog is subject to the
Website Terms and Conditions.
The eLocal Editorial Team operates independently of eLocal USA's marketing and sales decisions.