What's the Difference Between an Annulment and a Divorce?
by Team eLocal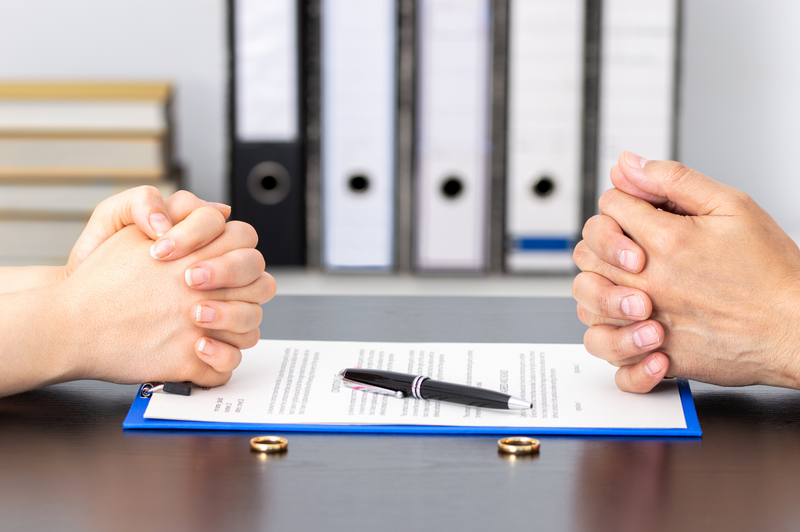 Everyone hopes for the best when they get married, but things don't always go as planned.
There are many decisions when ending a marriage, and you may be wondering whether to pursue an annulment or divorce.
What Is an Annulment?
By granting an annulment, a judge declares the marriage null and void, which means that you never had a valid marriage. Some states call this process a "declaration of invalidity" or similar.
Courts only grant annulments for specific legal grounds, and requirements vary from state to state. Examples include situations where a party couldn't legally consent to the wedding because they were:
A minor without a guardian's consent
Under force or duress
Under the influence of drugs or alcohol
Married to someone else
Courts may also grant annulments when one spouse perpetrated fraud that went to the essence of the marriage. Couples who don't qualify for an annulment can still get a divorce.
Some churches and religious institutions grant religious annulments to terminate a marriage for religious purposes. Religious and legal annulments are entirely separate and usually don't influence one another.
What Is a Divorce?
A divorce terminates a legal marriage. Most states allow no-fault divorces, which means a judge can grant a divorce as long as at least one of the spouses wants to end the marriage. A divorce is also sometimes called a dissolution of marriage.
State laws and court procedures differ significantly. For example, some states require a legal separation before a divorce. And some states permit litigants to list a cause in their divorce petition, such as adultery or abuse. Speaking with a family law attorney can help you understand the local rules that apply to your case.
What's the Difference?
An annulment declares that there never was a valid marriage between the two parties, while a divorce recognizes and terminates a legal marriage.
In many states, annulments can't address:
Alimony or spousal support
Division of marital property
Division of debts
Because an annulment declares that there was never a valid marriage, a judge can't issue orders about marital finances.
However, be aware that this rule doesn't apply in every state. Some states allow support payments and the division of property that would have been marital if there was a valid marriage.
ProFindr
Fast, Easy and Commitment Free.
Skip the search and get the number for a pro near you texted to your phone.
Talk to a local pro. We connect you to pros who are local and available to work.