When Do You Need a Lawyer? Determine If You Need to Hire an Attorney
by Team eLocal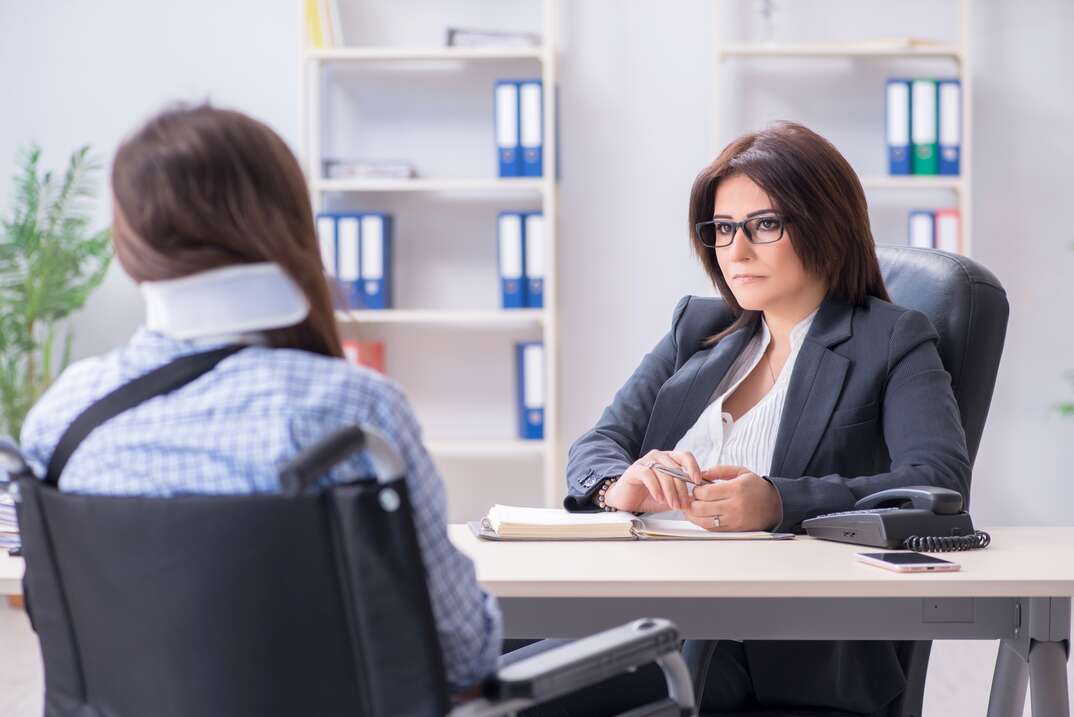 If you find yourself asking whether you need a lawyer, it doesn't necessarily mean you've done something wrong or broken the law. Lawyers help with many everyday situations, from negotiating contracts to creating wills.
While you can handle some situations on your own, some are easier and often have a better outcome for you when you hire an attorney to help. 
Do You Need a Lawyer …
… For a Class-Action Lawsuit?
If you're filing or starting a class-action lawsuit, you'll need to speak with a lawyer. These lawsuits involve an action filed by a large group of people, known as a class. Class-action lawsuits usually take on larger corporations or organizations that have teams of attorneys and involve complex legal issues.
Not only are these lawsuits complex, but they're also one of the few legal actions where the court will probably require you to have a lawyer. A court must certify a class-action lawsuit before it can move forward, and the class must have appropriate representation. Since only attorneys may represent people in court, you almost certainly won't be able to file the case on your own.
If you qualify to join a class-action lawsuit that's already happening, you typically don't need your own lawyer. However, you might want to consult with a lawyer before joining or opting out of the lawsuit to ensure you understand the settlement and any implications.
… To Buy a House?
The home-buying process varies by state, but most states don't require you to hire a real estate attorney to buy a house. A few states require an attorney to be at the closing. Many buyers go through real estate agents, who handle the buying process. If you're buying a home without a real estate agent, hiring a lawyer is a good idea to ensure you're doing everything correctly. One missed document or doing something incorrectly could make the deal fall through. Other situations where you'll benefit from having a real estate attorney include:
Buying foreclosures or short-sale homes
Buying in another state
Buying a home to use as a rental or for other purposes that could cause zoning issues
Any other unique situation that could cause disagreements or require additional legal action
… To Refinance a House?
Just like buying a house, refinancing a house can be done without a lawyer. A trustworthy lender can walk you through the process without legal counsel, so many people skip the lawyer when refinancing. If you hire a lawyer, they can help you make sure the refinance offer isn't a scam, and they can handle things like the title search and paperwork. 
… When I Get Married?
Most people don't get a lawyer before they say, "I do." State laws and requirements to get a marriage license can vary, but they're typically straightforward and easy to meet, which means you can do it without legal counsel.
Attorneys can help you draft a prenuptial agreement if you want one. Speaking with a lawyer about a prenup is a good idea if you have significant assets, kids from a previous marriage or are involved in a family business. Your attorney can advise you on how getting married might affect those situations and how you can protect yourself.
… When I Get Divorced?
You might not need a lawyer to tie the knot, but it's a good idea to have one if the marriage doesn't work out. While you can handle the divorce yourself, you run the risk of getting a bad deal in the divorce decree. A DIY divorce is usually only recommended if you and your spouse agree on everything, and you still run the risk that incorrect or vague documents will cause future problems.
If anything is contested, having a lawyer to fight for your best interests can help you get better results. That's especially true if your spouse hires an attorney. Without an experienced family law attorney, you could get less time with your kids, pay more in spousal or child support, lose your home or face other unsatisfactory results when your assets get divided. 
… For Child Support?
Like most legal situations, you're not required to have a lawyer to request, modify or fight child support, but having an experienced attorney at your side may help you be successful. A family law attorney can evaluate the situation and determine what the child support payments should be. They can represent you in child support negotiations and court proceedings if the situation goes that far. Your attorney can help you get more child support if you qualify, or they can help you negotiate lower child support if you're paying too much.
… For a Traffic Ticket?
For minor traffic violations, like running a stop sign or speeding, you probably don't need a lawyer to represent you in court. These situations usually don't warrant the cost of hiring an attorney to represent you. However, if you're charged with more serious traffic violations that could result in severe penalties, an attorney can help you fight the charges or get a reduced consequence. Paying legal fees is often worth it in those situations.
… After a Car Accident?
Minor accidents often don't require an attorney, but having an attorney represent you for more severe accidents — especially if they involve major property damage, injuries or death — can give you better results. Attorneys can help negotiate with insurance companies to ensure you get fair compensation after an accident. You might want an attorney if there's a dispute over who is to blame for the accident.
Lawyers for car accident cases often work on a contingency basis, which means instead of charging a set fee, your lawyer takes a portion of your settlement or award. This can seem like a good deal because you don't have to pay out of pocket, but it lowers your settlement. Your attorney could end up getting you a much higher settlement than you would get on your own, so you could still come out ahead.
… For a DUI Case?
Driving while under the influence is a serious charge with potentially serious consequences, including losing your license, jail time and fines. The penalties vary by state and could vary if it's your first DUI or if you've been charged with DUI in the past. These serious consequences could affect your job, financial security and other areas of your life. An experienced DUI attorney can help you fight the charges, potentially getting the charges reduced. They can also fight for lesser consequences, such as being able to keep your license or paying a lower fine. It could be worth paying the lawyer's fees to keep your freedom and driving privileges. 
Elocal Editorial Content is for educational and entertainment purposes only. The information provided on this site is not legal advice, and no attorney-client or confidential relationship is formed by use of the Editorial Content. We are not a law firm or a substitute for an attorney or law firm. We cannot provide advice, explanation, opinion, or recommendation about possible legal rights, remedies, defenses, options or strategies. The opinions, beliefs and viewpoints expressed by the eLocal Editorial Team and other third-party content providers do not necessarily reflect the opinions, beliefs and viewpoints of eLocal or its affiliate companies. Use of the Blog is subject to the
Website Terms and Conditions.
The eLocal Editorial Team operates independently of eLocal USA's marketing and sales decisions.