What Does It Mean to Settle Out of Court?
by Team eLocal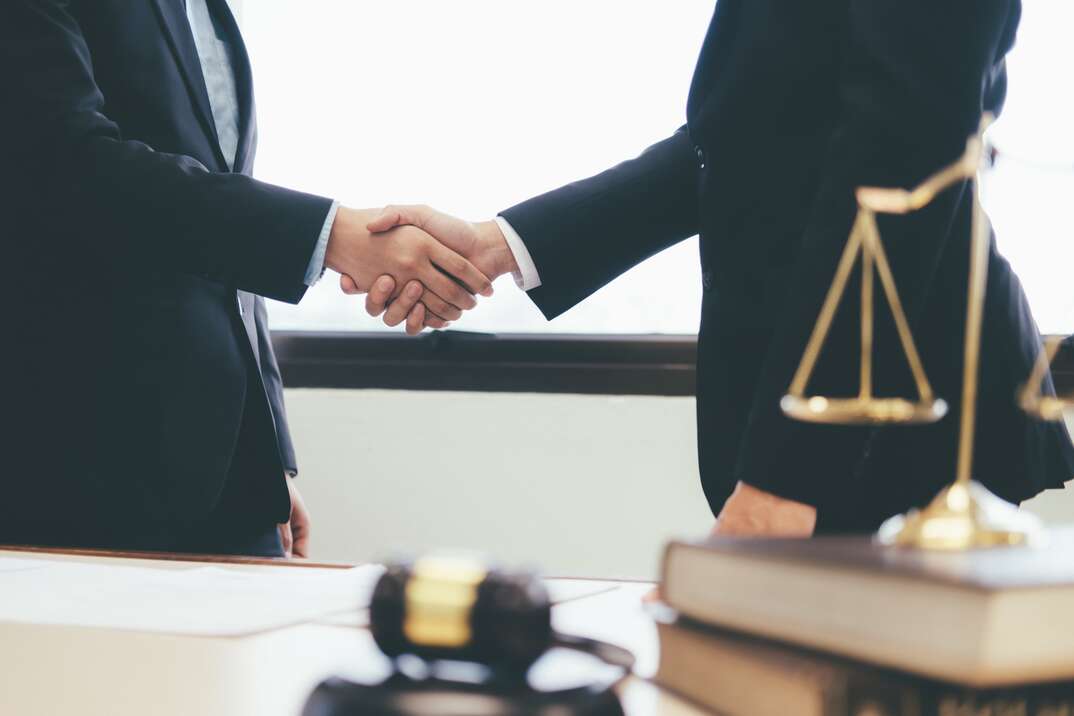 Dealing with legal issues is never easy, but going to trial can drag out the situation and cost you a lot more money.
Out-of-court settlements offer an alternative to a lengthy trial. Understanding how they work can help you in certain legal situations.
What Does It Mean to Settle Out of Court?
An out-of-court settlement is an agreement you make with the other party to resolve your dispute without going to court. If the case goes to trial, the court or jury decides the outcome of the case. When you settle out of court, you have more control over the outcome. Even though you'll likely have to compromise at least a little, you'll typically get something in your favor. You might be able to get more creative with how you deal with the dispute. Both parties typically have to agree to the terms of the arrangement, so you can't be forced to settle out of court if you don't like the solution presented.
Talk to a Pro
Call to be connected to a local professional
What Types of Cases Is This Option Used For?
An out-of-court settlement is an option for any civil case, which is a dispute where people or businesses sue each other. There isn't a law that's broken, but the parties are trying to resolve the conflict with help from the legal system. Examples include contract disputes, property damage, personal injuries, custody, evictions and probate disputes.
Criminal cases can also avoid the courtroom, although the settlement process is a little different. The prosecutor might offer a plea bargain, which involves the defendant pleading guilty to lesser charges or getting a lenient sentence. Some criminal cases might also be dismissed before they go to trial, depending on the circumstances.
Are There Different Types of Out-of-Court Settlements?
When you resolve your issues out of court, you create a legally binding settlement agreement that details the resolution. There are a few types of settlement agreements depending on the type of case. Examples include:
Marital Settlement Agreements
In a divorce, this settlement agreement details the split, including property division, child custody and support, alimony, retirement benefits and other details.
Business Settlement Agreements
Business-related disputes that can be decided by an out-of-court settlement include breach of contract, mergers and intellectual property disputes, as well as other conflicts.
Personal Injury Settlement Agreements
If you are injured due to someone else's negligence, you might negotiate a settlement with the compensation amount listed in the settlement agreement. It might also include a release of liability, which prevents you from seeking additional compensation or further legal action against the party in question.
Property Settlement Agreements
Disputes over property, such as dividing the shared property of an unmarried couple if they separate, can be resolved with a property settlement agreement.
More Related Articles:
Alternative Dispute Resolutions:
How you reach the terms of the agreement can also vary. There are several alternative dispute resolution methods for this purpose (see below). You might try one or more of these methods to settle the case out of court. With most types, you can still take the case to court if you can't agree on a resolution.
Negotiation
As with business negotiations, this option involves the parties going back and forth until they agree on the resolution.
Mediation
This is a more formal negotiation process where a third-party mediator facilitates the negotiations to keep them fair and neutral. The mediator doesn't make a binding decision, but they sometimes offer settlement suggestions. However, the decision remains with the parties involved.
Arbitration
While similar to a trial, arbitration is less formal. The arbitrator listens to both sides and reviews the evidence before making a ruling. If you choose binding arbitration, the decision stands, and you can't appeal it. Nonbinding arbitration lets you request a trial if you don't like the decision.
Neutral Evaluation
A subject-matter expert listens to the details and evaluates how it would likely go in court, which can encourage the parties to come to an agreement.
Are the Settlements Public Record?
The details of an out-of-court settlement are not public record. That includes the settlement amount. For this reason, some people prefer to settle out of court, especially if it's a high-profile case or someone involved in the matter is in the public eye. If the case goes to trial, the details are generally public record. This includes everything that was presented to the judge or jury, as well as the verdict.
Is an Out-of-Court Settlement Best?
Out-of-court settlements offer several advantages over going to court, including:
Faster resolutions
Less money spent on lawyer and court fees
More control over the outcome
Confidentiality over the results
There are some disadvantages too. You'll often receive a smaller compensation amount, and you might not be satisfied with the outcome. You also typically can't pursue additional legal action for the same issue.
Elocal Editorial Content is for educational and entertainment purposes only. The information provided on this site is not legal advice, and no attorney-client or confidential relationship is formed by use of the Editorial Content. We are not a law firm or a substitute for an attorney or law firm. We cannot provide advice, explanation, opinion, or recommendation about possible legal rights, remedies, defenses, options or strategies. The opinions, beliefs and viewpoints expressed by the eLocal Editorial Team and other third-party content providers do not necessarily reflect the opinions, beliefs and viewpoints of eLocal or its affiliate companies. Use of the Blog is subject to the
Website Terms and Conditions.
The eLocal Editorial Team operates independently of eLocal USA's marketing and sales decisions.