What to Do If You're the Victim of a Hit-and-Run
by Team eLocal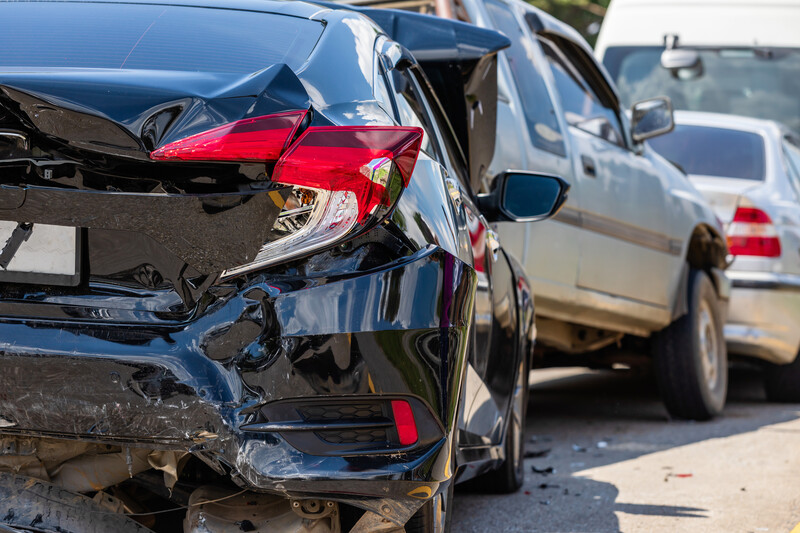 Reviewed by Carina Jenkins, J.D.
Crunch. First, you feel the jarring smash of a car wreck. Then, to your surprise, the other car speeds away. Or maybe you've returned to your parked car and found it damaged, but there's no note and no one in sight.
Learning more about hit-and-run accidents can help you take the proper steps to protect yourself.
What Is a Hit-and-Run?
A hit-and-run is a crash in which one driver leaves the scene. The driver might not stop at all or may flee before taking the steps required by law.
The law requires drivers in a wreck to stop, exchange information and wait on the scene until the police arrive. Sometimes police don't come to the scene for minor accidents or those on private property, but drivers may still be required to file an accident report. A driver who hits a parked car should contact the police or leave contact information.
How Do I Report That I Am the Victim of a Hit-and-Run?
Report a hit-and-run crash as soon as possible to increase the likelihood that police find the culprit. In addition to reporting the accident to the police, you'll also want to contact your insurance company.
What to Do If You're in the Car
As with any accident, you should ensure that any occupants in your vehicle are safe. If possible, you may need to move yourself or your vehicle out of traffic. However, don't move further than necessary because you may need to show the police where the accident happened.
Call 911 whether or not anyone was injured. Even if there are no injuries, immediately involving the police is important after a hit-and-run accident. Fleeing the scene of an accident can endanger the public and may be a serious crime, particularly if there are injuries or if the driver who fled was under the influence of drugs or alcohol.
Be prepared to tell the police information that could help them locate the hit-and-run driver, such as:
A description of the vehicle
If you saw the driver, a description of that person
What kind of damage you think the other vehicle may have sustained in the accident
Which direction the car went when it fled the scene
If you took pictures or noted the car's license plate before it fled, you should share these with the police.
What If You Think the Accident Was Your Fault?
You may be tempted not to report the accident if you feel you were at fault and the other driver fled. However, failing to report an accident can result in a traffic ticket or even criminal charges. You could face serious legal consequences if the other driver is injured or a third party reports the accident.
Reporting a Hit-and-Run If Your Car Was Parked
If you discover that your parked car was hit, you can decide whether to call 911 or contact local police through their non-emergency number. The police may send an officer to the scene or direct you to contact your car insurance company. There are some steps you can take to increase the chances of getting your vehicle damage covered:
Contact your insurance company right away.
Take photos of the scene and any damage before moving your car.
Check with neighbors or nearby businesses for witnesses or possible surveillance footage of the crash.
More Related Articles:
What Happens After Reporting?
After you report a hit-and-run crash, police may start an investigation to find the other driver. If located, the other driver may be given a ticket or even face criminal charges. You may contact the police periodically to get updates.
Unfortunately, if the police can't locate the driver, you could be responsible for your own medical bills and vehicle damage. Communicate with your car insurance company for information about your options and what steps to take next. Some policies include hit-and-run coverage, but you may have to pay a deductible.
Is the Runner Responsible for Injuries in a Hit-and-Run Accident?
A driver who runs from an accident isn't always responsible for injuries. Although there are legal consequences for leaving the scene of an accident, running doesn't necessarily mean the other driver was at fault. Some drivers run to avoid responsibility or because they are intoxicated. But a person might leave the scene for many reasons, even if the crash wasn't their fault.
However, the other driver could be responsible if fleeing the scene worsened your injuries. For example, if emergency medical care was delayed because you couldn't call for help and the other driver fled, they could be responsible for your injuries. Liability can depend on local laws, so you may want to speak with a local personal injury attorney.
What If the Runner Is Uninsured?
Unfortunately, some drivers run because they lack the requirements for driving a car, like insurance or a valid license. If you have collision or uninsured motorist coverage, you can probably file a claim with your own insurance company.
You may be stuck with the bills if you only have liability coverage. If the other driver is found, you can consider filing a lawsuit against them.
Elocal Editorial Content is for educational and entertainment purposes only. The information provided on this site is not legal advice, and no attorney-client or confidential relationship is formed by use of the Editorial Content. We are not a law firm or a substitute for an attorney or law firm. We cannot provide advice, explanation, opinion, or recommendation about possible legal rights, remedies, defenses, options or strategies. The opinions, beliefs and viewpoints expressed by the eLocal Editorial Team and other third-party content providers do not necessarily reflect the opinions, beliefs and viewpoints of eLocal or its affiliate companies. Use of the Blog is subject to the Website Terms and Conditions.
The eLocal Editorial Team operates independently of eLocal USA&aapos;s marketing and sales departments.
ProFindr
Get the number of a local pro sent to your phone.