How to Remove Rust Stains in the Bathroom
by Team eLocal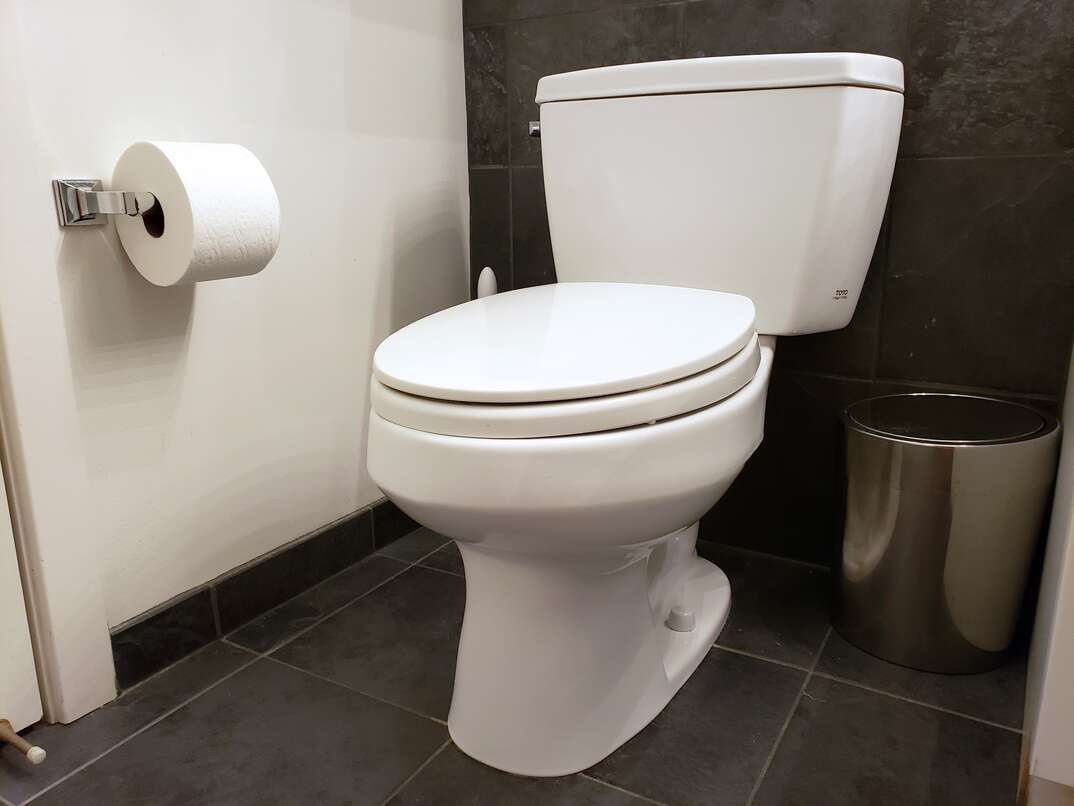 Dark brown stains around drains, in the toilet and under the tub faucet can make even the cleanest bathroom look outdated and dingy.
But rust stains don't have to be permanent. Here's how to get them gone for good.
Why Are There Rust Stains in My Bathroom?
When iron, oxygen and water meet, they form iron oxide, which is commonly known as rust. That's why your shaving cream canister often leaves a reddish-brown ring beside your bathroom sink.
Even if you're meticulous about putting away your toiletries, you can still get rust stains in your sink, tub and toilet if your water contains high levels of iron. This often happens in older homes with deteriorating iron plumbing pipes, rusting water heaters or toilets with untreated metal components.
Homes with wells are also particularly prone to rust because the water often contains dissolved minerals. This is known as hard water. These minerals combine with iron, causing rust on enamel or porcelain surfaces.
Talk to a Pro
Call to be connected to a local professional
What Products Should I Use to Clean Rust Stains?
All-purpose bathroom cleaners aren't designed to remove rust, so you'll need a commercial rust remover to get rid of these tough stains. For example, retail products, such as CLR or Whink, can eliminate rust stains on many household surfaces. You can also look for cleansers containing oxalic acid, which dissolves rust. However, you should never use products that contain chlorine bleach, which can accelerate the rusting process.
Homeowners who prefer cleaning with natural products may also find the following pantry staples effective for treating bathroom rust stains.
White vinegar: Cleaning vinegar can be sprayed directly onto rust stains or added to the water in a discolored toilet bowl. In a pinch, you can also use a food-grade vinegar.
Citrus: Juice from fresh lemons, limes or grapefruit can be mixed with baking soda to form a cleaning paste. You can also use powdered citric acid, which most supermarkets carry.
Cream of tartar: Sprinkle this powdered baking staple directly on rusted surfaces, or mix it with water to form a paste.
Pair these natural products with gentle abrasives, such as table salt or baking soda, for more cleaning power.
How to Clean Rust Stains
The rust stain removal process can vary depending on the stain's location and the type of cleaner you're using. However, most rust spots can be removed by following six simple steps:
Step 1: Apply a Cleaning Solution
Wet the surface before you start to avoid damaging the surface. Cleaners may be applied as a paste or sprayed onto the stained area. For rust stains in toilets, pour 1 to 2 cups directly into the bowl, or empty the bowl completely and apply it directly.
Step 2: Let It Sit
Cleaners need time to work. When using a commercial cleaner, follow the manufacturer's directions. Let natural products, such as lemon juice, sit for at least 10 minutes.
Step 3: Scrub
If your cleaner contains an abrasive, scrub the stain using a damp sponge or microfiber cloth. Otherwise, use a scrub brush. Be careful not to damage the porcelain surfaces.
Step 4: Rinse and Repeat
Use cold water to rinse away the stain and any cleaning product residue. Tough rust stains may require multiple cleanings. Once you've thoroughly treated the area, let it air dry and repeat the process, as needed.
More Related Articles:
How Do I Prevent Rust Stains?
The most effective way to keep your bathroom free of rust stains is to prevent rusting before it occurs.
Clean regularly. Clean toilets frequently and wipe sinks and tubs after each use to prevent the buildup of iron residue, which leads to rusting.
Put away metal items. Store razors, shaving cream cans and other metal items in a medicine chest or under the sink.
Install a water softener. Households with hard water may experience recurring rust stains. Installing a filter or water-softening system can eliminate the problem.
Fix plumbing leaks. When left unchecked, leaks and drips can cause rusting, so handle plumbing problems promptly.
Replace corroded components. Rusty parts in your toilet tank can cause rusting in the bowl, so be sure to inspect and replace them as necessary.
Ventilate your bathroom. Moisture in the air can lead to rusting, so keep your bathroom well-ventilated.
During plumbing upgrades, homeowners in older homes may also want to consider replacing iron pipes with copper or PVC.
Elocal Editorial Content is for educational and entertainment purposes only. Editorial Content should not be used as a substitute for advice from a licensed professional in your state reviewing your issue. Systems, equipment, issues and circumstances vary. Follow the manufacturer's safety precautions. The opinions, beliefs and viewpoints expressed by the eLocal Editorial Team and other third-party content providers do not necessarily reflect the opinions, beliefs and viewpoints of eLocal or its affiliate companies. Use of the Blog is subject to the
Website Terms and Conditions.
The eLocal Editorial Team operates independently of eLocal USA's marketing and sales decisions.