6 Tips for Hiring a Plumber
by Team eLocal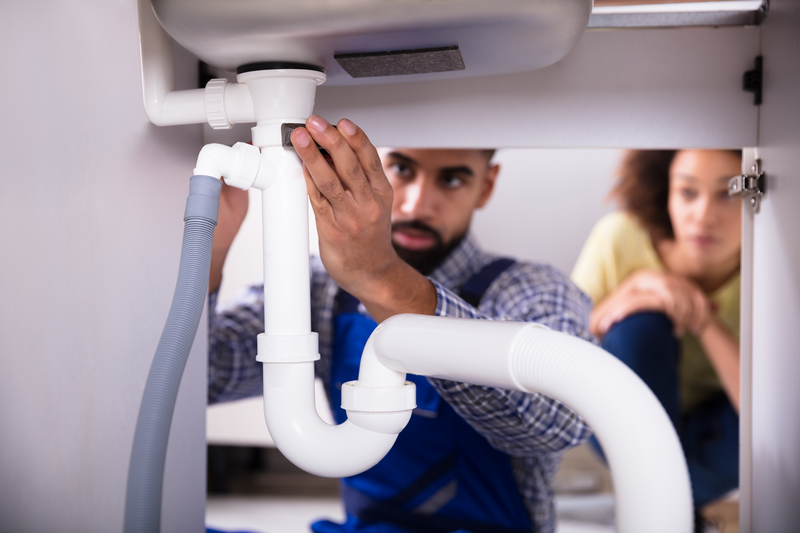 Whether you're dealing with an unexpected plumbing emergency or you're in need of a standard repair or inspection, it's important to know that the plumber you hire is a qualified professional before moving forward. The good news is that you can often find reliable plumbers by looking through online or printed directories and checking databases for licensed technicians in your area.
Taking some steps and conducting a little research before hiring a plumber is a great way to ensure quality service. Keep reading to learn some tips on how to hire a plumber.
How Do You Find a Plumber in Your Area?
When you're dealing with an urgent plumbing matter, or you've got an upcoming plumbing project where time is of the essence, it's always best to hire a plumber that's local to your area to help ensure a timely response. Here are some good ways to find local plumbers:
Check Your Local Phone Book
While looking in the phone book may seem like an outdated practice in today's virtual world, you can easily find local plumbers this way. When searching through online phone books, simply enter the word "plumbers" in the search box along with your ZIP code for access to multiple contractors.
Referrals
Obtaining referrals from neighbors or trusted friends and family members is another easy way to find a quality plumber in your area.
Databases
There are several online databases — like the USA Plumbers Directory — where potential customers can connect with local, licensed plumbers. Searching through the databases is easy; just enter your ZIP code to access multiple results.
Review Sites
Review sites such as Yelp provide both plumber contact information and reviews of their services.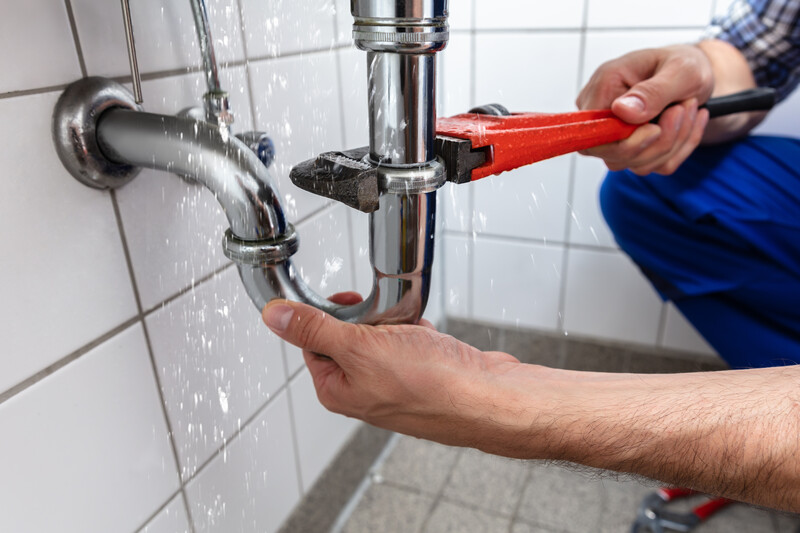 Talk to a Pro
Call to be connected to a local professional
How to Hire a Good Plumber for Your Project
Hiring a good plumber doesn't have to be hard, and it shouldn't leave you picking a company at random. Here are six tips for finding the best professional for your project:
1. Don't Be Afraid to Get a Second or Third Estimate
If you're not 100% sure that the first contractor you meet is the one you want to do the work, consider getting a few more estimates from other recommended plumbers. This way, you'll be confident in your hiring choice.
2. Make Sure to Get All Estimates in Writing
It's always important to obtain written estimates over verbal estimates to ensure that you and the contractor are on the same page as far as pricing and scope of work.
3. Ensure All Costs Are Included in the Estimate
Asking this question helps make sure you'll avoid hidden costs in the final bill. In some cases, additional costs are inevitable, but your contractor should make this as clear as possible when providing an estimate.
4. Ask for Proof of Insurance
Licensed plumbers must also be insured to work in your local area and, at the minimum, hold a general contractor's liability policy. Inquiring about a plumber's insurance status during the hiring process can help ensure that your plumber is covered in the event of accidents or other issues.
5. Request a Warranty
A plumber should be able to provide warranties for parts and equipment. If something under warranty breaks, it can be repaired or replaced.
6. Check References
Don't just take the plumber's word for it that their work is good. Make sure to request, and then actually follow up on, references to ensure previous customers were satisfied.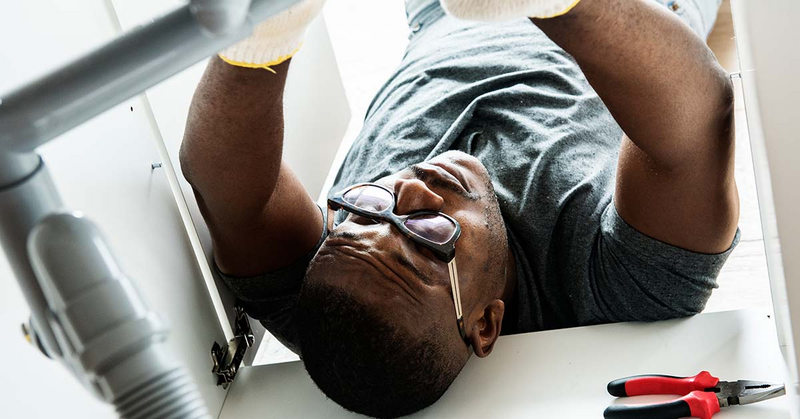 Is There a Database of Licensed Plumbers?
One of the most well-known databases to find licensed plumbers is USA Plumbers Directory. You can read full descriptions of local plumbers and obtain website and contact information for each listing.
It's important to note that not all descriptions state whether the plumbers are licensed, so you may have to click on their individual website links to find out specific licensing information. The Better Business Bureau is another database that lists accredited and non-accredited plumbers, along with detailed licensing information for each listing.
How Do You Find References for Plumbers?
If you've received a referral for a plumber from a neighbor or colleague, this can be considered a reference. When referrals aren't an option, the best way to obtain references is to simply ask the plumbing contractor you're considering hiring to provide you with a list of names and contact information of past customers who can speak to their work.
Questions to Ask Before Hiring a Plumber
Having a properly functioning plumbing system is one of the most important aspects of homeownership, so you want to make sure the plumber you hire is carefully vetted. Here are some good questions to ask before making the final decision to hire a plumber:
Are you and your crew licensed and insured? As mentioned above, a licensed plumber should also carry insurance, so this question is essential.
Do you charge an hourly rate or a flat fee? How a contractor answers this question can help you in determining if their prices match your budget.
Are your plumbing services guaranteed? Guaranteed work is important because this means the plumber is responsible for completing the job to your satisfaction.
What Qualifications or Licenses Should a Plumber Have?
Specific licensing requirements for plumbers can vary by state, but the plumbing profession is highly regulated throughout the United States. Most plumbers are required to be licensed through their states as journeymen plumbers or master plumbers.
Licenses are also obtained through the labor departments of certain states, many of which require a certain amount of work experience in commercial and residential plumbing. Kansas, Missouri, Nebraska, New York, Ohio, Pennsylvania and Wyoming do not require plumbers to hold state licenses, but plumbers must meet local licensing requirements to work.
Elocal Editorial Content is for educational and entertainment purposes only. Editorial Content should not be used as a substitute for advice from a licensed professional in your state reviewing your issue. Systems, equipment, issues and circumstances vary. Follow the manufacturer's safety precautions. The opinions, beliefs and viewpoints expressed by the eLocal Editorial Team and other third-party content providers do not necessarily reflect the opinions, beliefs and viewpoints of eLocal or its affiliate companies. Use of the Blog is subject to the
Website Terms and Conditions.
The eLocal Editorial Team operates independently of eLocal USA's marketing and sales decisions.