Everything You Need to Know About Having Your Water Tested
by Michael Franco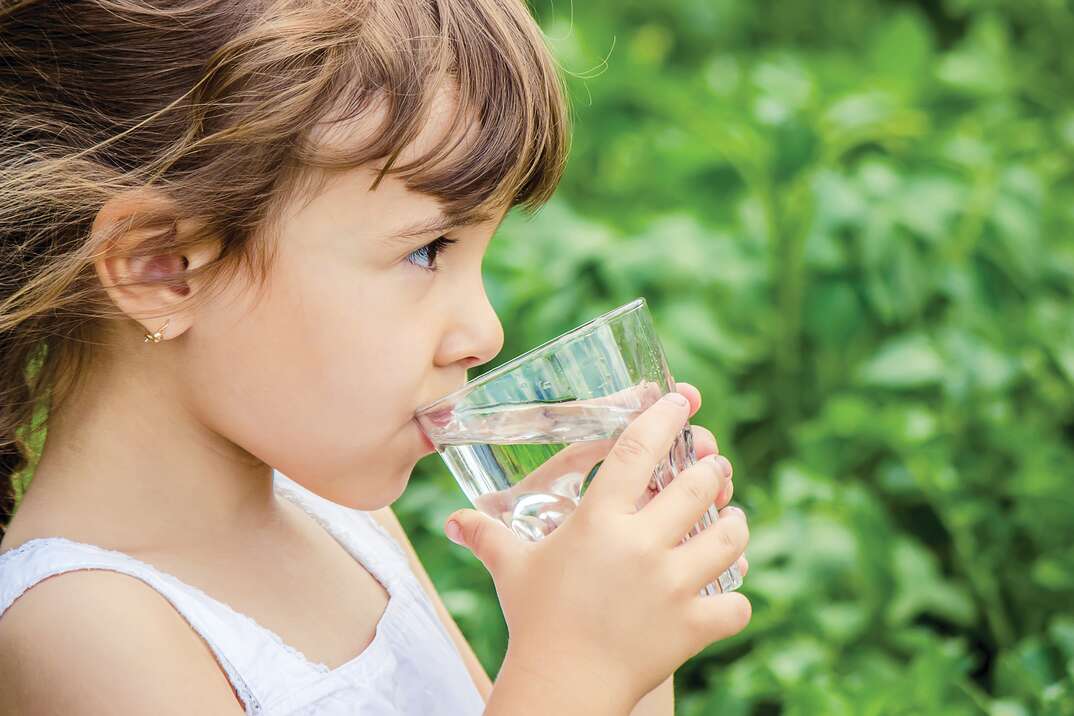 Have you ever been curious about the purity of your household water? If so, you're not alone. Recent news stories about poor water quality in different communities across the country have us all wondering whether our water is truly safe to drink or clean with.
By and large, most municipal water in the U.S. is perfectly safe, but there are several reasons why you may want to consider having your water tested. Water that has contaminants can negatively impact your health in a number of ways. Plus, you can't always tell if your water is contaminated. It may look and taste perfectly fine, and have a number of contaminants lurking under the surface.
Should I Have My Water Tested?
If you purchase water from a municipal water system, the water supplied to your home is constantly monitored and tested. In most cases, you should receive an annual Consumer Confidence Report (CCR) that contains information on any contaminants — and the possible health effects — found in the water. But, many smaller communities (under 100,000 people) aren't covered by these reports. That's one reason why it can still be beneficial to have your water tested on a regular basis.
However, if your water doesn't come from a public water system — that is, if your water is sourced from a private or community well — it's your responsibility to make sure it's safe. If your water is supplied this way, the Environmental Protection Agency recommends that you test your water at least once a year. Even if the water from your well has been previously tested as safe, it can be a beneficial practice.
In either scenario, having your water regularly tested is a good idea. Here are some reasons why:
Primary Plumbing Corrosion
Although the water entering your home might technically be safe, it doesn't mean that hazardous chemicals aren't leaching into your water from your home's primary plumbing system. All water is considered corrosive to some degree, but even the slightest increase in corrosivity can lead to the deterioration of your well pump, primary piping and other internal components that come into contact with your water. When these metal surfaces and materials begin to corrode, toxic metals can end up in your water.
Personal Records
Another reason for having your water tested regularly is that you can monitor the data. If any change in water quality was to occur, or if anything were to contaminate your water in the future, you'll have detailed records to prove to your municipality that water quality has changed. If you have a private well, keeping a record will help restore your water if nearby construction or land development negatively impacts your water quality.
Peace of Mind
An additional reason to have your water tested is to maintain peace of mind. By having your water tested regularly, you can ensure that the water you drink, bathe in and cook with is healthy and safe for you and your family.
More Related Articles:
Talk to a Pro
Call to be connected to a local professional
How to Test Your Water
As you can see, there are several reasons to monitor your water quality. To determine the quality of the water in your home, the EPA recommends that you test your water through a certified lab. To find one in your area, the EPA hosts a searchable database of certified water testing labs on their website. Generally speaking, these certified tests test for pH, chloride, iron, manganese, hardness and corrosion. In some instances, a local water authority might cover the cost of your test. If not, EPA-certified labs generally cost upwards of $100 per test, depending on where you live.
Are There Any Worthwhile DIY Tests?
If you're looking to test for a specific contaminant, or for a more budget-friendly water testing option, there are DIY tests available online that may suit your needs. You can find a basic home water testing kit online for as low as $20. These usually come in the form of testing strips that detect some of the common contaminants like lead, nitrate and copper. While the accuracy of these tests varies, you can still get a sense of the general safety of your water. If you'd like a more comprehensive home testing kit, be prepared to pay up to $200. These kinds of tests are sent to laboratories for analysis and are typically accompanied by a thorough analysis and guidance report.
Water Test Results
So, you've tested your water and discovered contaminants present in your water. While this can be unsettling, to say the least, there are several ways to solve the problem. One common solution is to install a water filter that attaches directly to your faucet. Although there are several different varieties available, look for filters that meet the standards set by NSF international.
A more comprehensive — but far more costly — water quality solution is to install a reverse osmosis water filtration system. These filters work by removing contaminants at the molecular level and, as a result, significantly improve the purity of your water.
In the event that your contamination issues lie in your home's piping or well, you may need to replace some or all of your plumbing system.
Clean Water, Clear Conscience
Many people might hesitate to test their water because of the cost or because they feel that what they don't know can't hurt them. However, the opposite is true when it comes to keeping your family safe from harmful contaminants. Plus, chances are that you will find out that your water is just fine, which means that after you conduct the testing, you'll have both valuable information and peace of mind, and really, what price can you put on that?
Elocal Editorial Content is for educational and entertainment purposes only. Editorial Content should not be used as a substitute for advice from a licensed professional in your state reviewing your issue. Systems, equipment, issues and circumstances vary. Follow the manufacturer's safety precautions. The opinions, beliefs and viewpoints expressed by the eLocal Editorial Team and other third-party content providers do not necessarily reflect the opinions, beliefs and viewpoints of eLocal or its affiliate companies. Use of the Blog is subject to the
Website Terms and Conditions.
The eLocal Editorial Team operates independently of eLocal USA's marketing and sales decisions.