What Size Water Heater Do I Need?
by Michael Franco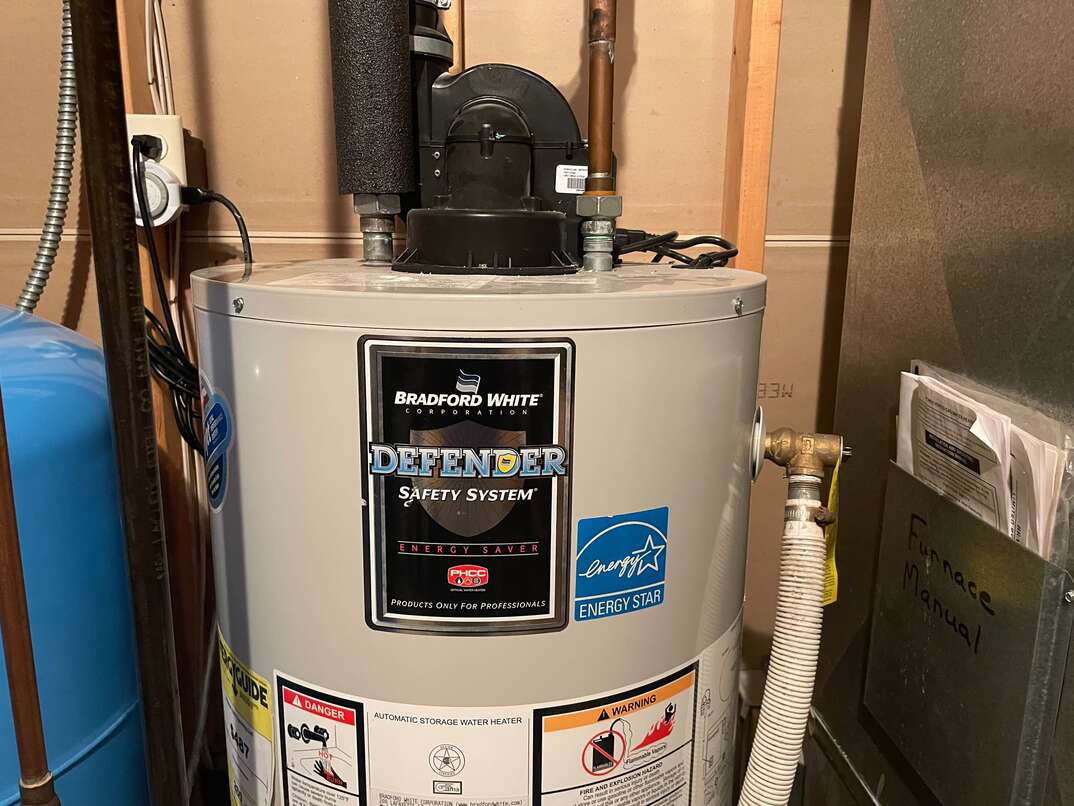 When it comes to selecting a water heater for your home, size does matter. A water heater's size directly impacts its efficiency, performance and overall functionality.
Whether you're considering a traditional tanked water heater or a modern tankless model, understanding how sizing works is essential to ensure you get the right fit for your household's needs.
Tanked Water Heaters: Sizing Considerations
Traditional, tanked water heaters — also known as storage water heaters — have been a staple in homes for decades. They consist of a large tank that stores and heats a specific volume of water. Sizing these heaters involves finding the right balance between capacity and demand.
Talk to a Pro
Call to be connected to a local professional
How Water Heater Sizing Works
Tanked water heaters are available in various sizes, typically measured in gallons. The right size for your household depends on factors such as the number of occupants, peak hot water usage times and the appliances that rely on hot water.
Factors Influencing Tanked Water Heater Size
Household Size
The larger the household, the more hot water you'll need. A family of four will generally require a larger tank compared to a couple or a single individual.
Hot Water Demand
Consider your peak hot water usage. If your family tends to take showers, run the dishwasher and do laundry all at once, you'll need a larger tank to accommodate this demand.
Recovery Rate
This refers to how quickly the water heater can heat up a new batch of water after it has been depleted. If you have a high hot water demand, you'll need a water heater with a higher recovery rate.
Appliances
Take into account the appliances that use hot water, such as washing machines, dishwashers and showers. Appliances with high hot water requirements will necessitate a larger tank.
Insulation
The level of insulation in the tank can affect heat retention. A well-insulated tank will keep water hotter for longer periods, reducing the need for constant reheating.
Tankless Water Heaters: Sizing Considerations
Tankless water heaters, also known as on-demand water heaters, have gained popularity due to their energy efficiency and space-saving design. Unlike tanked water heaters, they don't store hot water; instead, they heat water as it passes through the unit. Sizing a tankless water heater requires a different approach.
Factors Influencing Tankless Water Heater Size
Flow Rate
The flow rate measures the volume of hot water the unit can produce per minute. To size a tankless water heater, calculate the total flow rate needed for simultaneous hot water usage in your home. Take into account the maximum amount of water you predict could be used at once. If your home has two showers, a washing machine and a dishwasher, for example, figure your flow rate as if all of them were running at once.
Temperature Rise
This is the difference between the temperature of the incoming cold water and the desired hot water temperature. The greater the temperature rise, the slower the flow rate of hot water.
Climate
In colder climates, the groundwater temperature is lower, which requires a higher temperature rise. This can impact the flow rate and the size of the tankless unit needed.
Usage Patterns
Consider your household's habits. If you have a family that frequently uses hot water simultaneously, you'll need a larger tankless unit to meet the demand.
More Related Articles:
Calculating Your Water Heater Needs
To determine the appropriate size for either a tanked or tankless water heater, it's advisable to consult with a plumbing professional. They can perform detailed calculations based on your household's hot water usage patterns and recommend the most suitable option.
If you'd prefer to sort out your hot-water heater needs yourself, the Department of Energy provides a sample worksheet you can use to get you started.
As a general rule, for tank-style water heaters, a 23- to 26-gallon unit will serve a household with one to two people, a 36- to 46-gallon unit will be good for two to four people and a 26- to 56-gallon unit should do for three to five people. For more than that, add 10 gallons per person.
For tankless heaters, add up the flow rates for all of the hot water devices you would ever want to run at one time. Flow rates are expressed in gallons per minute. If you don't know how much a particular fixture puts out, you can measure it by letting water flow into a large bucket for one minute. The amount of water in the bucket after that time represents how many gallons per minute the fixture puts out.
You'll also need to determine the incoming water temperature from the main line to your home, as well as the temperature you'd like your water to be. If you don't know these measurements, you can use a standard incoming temperature of 50°F and a standard desired temperature of 120°F to estimate. These measurements will give you your temperature rise requirement. Use these two numbers to choose a water heater that will satisfy your needs.
Making the Right Choice
Choosing the right water heater size is a crucial decision that impacts your comfort, energy bills and overall convenience. An undersized water heater may lead to an insufficient hot water supply, while an oversized one can result in unnecessary energy consumption and higher upfront costs. If in doubt, seeking professional advice will help you make an informed choice that aligns with your unique requirements.
Elocal Editorial Content is for educational and entertainment purposes only. Editorial Content should not be used as a substitute for advice from a licensed professional in your state reviewing your issue. Systems, equipment, issues and circumstances vary. Follow the manufacturer's safety precautions. The opinions, beliefs and viewpoints expressed by the eLocal Editorial Team and other third-party content providers do not necessarily reflect the opinions, beliefs and viewpoints of eLocal or its affiliate companies. Use of the Blog is subject to the
Website Terms and Conditions.
The eLocal Editorial Team operates independently of eLocal USA's marketing and sales decisions.