Why Isn't My Water Heater Working? 8 Commons Causes
by Team eLocal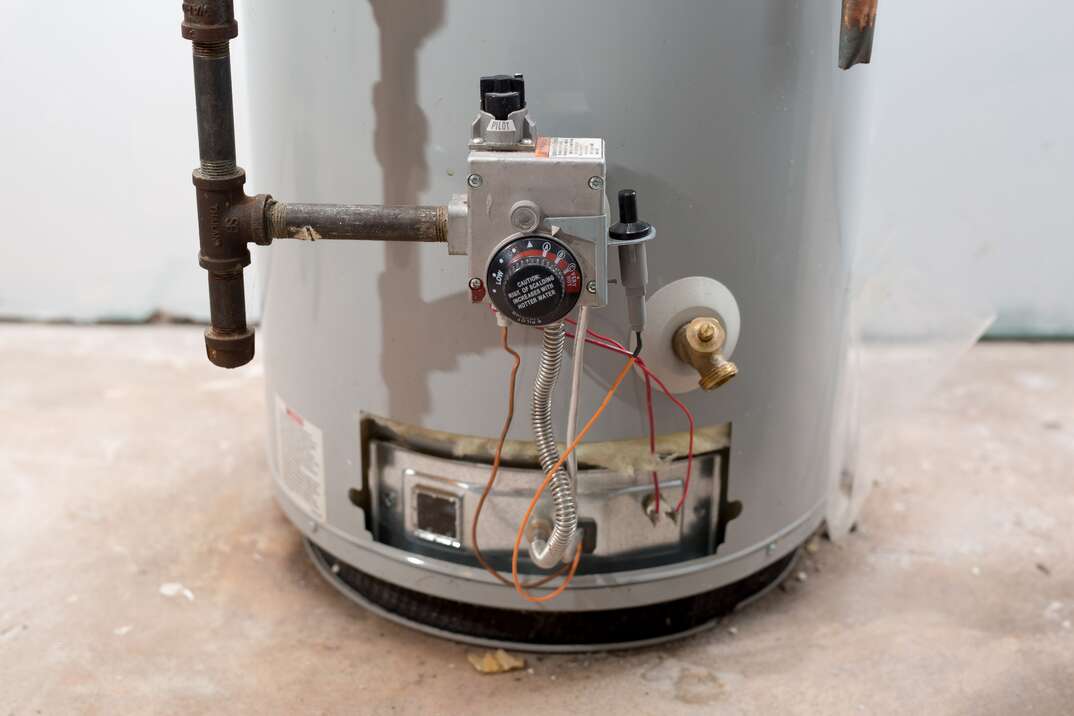 Losing hot water can be quite the shock — especially if you're in the middle of what should be a hot, relaxing shower.
Whether you lose hot water completely or your water stays lukewarm and never gets quite hot enough, you could have an issue with your water heater that needs to be repaired.
Common Causes of a Water Heater Not Working
While water heaters are relatively simple appliances, they can have several issues. Explore the most common reasons for water heater repair to help you troubleshoot what's wrong with your machine.
Talk to a Pro
Call to be connected to a local professional
Power Interruptions
An interruption in the power source will keep the appliance from producing hot water. When this happens, it won't heat the water. There could still be some hot water in the tank, but once it's gone, the unit won't heat any more water. If you have an electric water heater, check the breaker to see if it's tripped. If you have a gas unit, make sure the utility company didn't cut off the gas for some reason.
Pilot Light Issues
Some gas water heaters use pilot lights, which need to stay lit for the appliance to work properly. Your pilot light might go out occasionally, but if it keeps going out, there's likely a malfunction somewhere in the unit. This can happen if the thermocouple or gas valve goes bad. If you're not getting hot water, check to make sure the pilot light is lit. A plumber can replace the malfunctioning parts to eliminate your pilot light issues.
Undersized Water Heater
Tank water heaters heat a set amount of water and hold it at a certain temperature. If you use all the water, it can take a while for the unit to replenish it. This might occasionally happen if you use an unusually large amount of hot water all at once. However, if you consistently run out of hot water doing everyday activities, such as taking showers, your water heater might be too small for your needs. Upgrading to a larger water heater or switching to a tankless unit can resolve this issue.
Malfunctioning Thermostat
Thermostats aren't the most common issue, but they can go bad. Many units have an upper and lower thermostat. One or both of the thermostats can malfunction. When the upper thermostat goes out, it can keep you from getting any hot water, or the water might not get hot enough. A bad lower thermostat can give you a limited supply of hot water. You'll need to have the thermostat replaced.
More Related Articles:
Faulty Heating Element
Tank water heaters typically include two heating elements: one at the top and one at the bottom. The symptoms of faulty heating elements are similar to faulty thermostats. When the top heating element fails, you might only get lukewarm water from your faucets. If the bottom heating element goes out, you could get a little hot water, but then it's just warm or even cold. Since the issue could be either the thermostat or the heating element, it's best to have a plumber diagnose it. Replacing a bad heating element is a job for a licensed plumber.
Sediment Buildup
Over time, sediment can build up in your water heater. While the water heater will likely still work, you might hear sizzling or rumbling sounds coming from the unit. If the sediment buildup is bad, it could decrease the amount of hot water stored in the tank. You might notice that you run out of hot water faster than normal. Sediment can eventually cause the water heater to stop working. A plumber can flush the tank for you to prevent damage to the appliance.
Bad Anode Rod
Tank water heaters include an anode rod to prevent rusting in the lining. Over time, the rod breaks down and needs to be replaced. If your anode rod is bad, you might notice your water is brown or rusty. You might also notice that the water smells like garbage or rotten eggs. If it becomes loose or breaks free, the anode rod can cause a rattling sound as it moves around in the water heater. This can also cause a crack in the tank wall, which could cause leaking.
Failing Valves
If you notice leaks around your water heater, it could mean you have a failing valve. The temperature and pressure relief valve is near the top of the tank. It can leak if it becomes damaged or has a buildup of debris. This valve is an important component that keeps the water heater from exploding if it overheats or has too much pressure. If you notice it leaking, call a plumber to investigate and repair it.
Elocal Editorial Content is for educational and entertainment purposes only. Editorial Content should not be used as a substitute for advice from a licensed professional in your state reviewing your issue. Systems, equipment, issues and circumstances vary. Follow the manufacturer's safety precautions. The opinions, beliefs and viewpoints expressed by the eLocal Editorial Team and other third-party content providers do not necessarily reflect the opinions, beliefs and viewpoints of eLocal or its affiliate companies. Use of the Blog is subject to the
Website Terms and Conditions.
The eLocal Editorial Team operates independently of eLocal USA's marketing and sales decisions.