Read This and You'll be Flush With Knowledge About Different Types of Toilets
by Hannah Stephens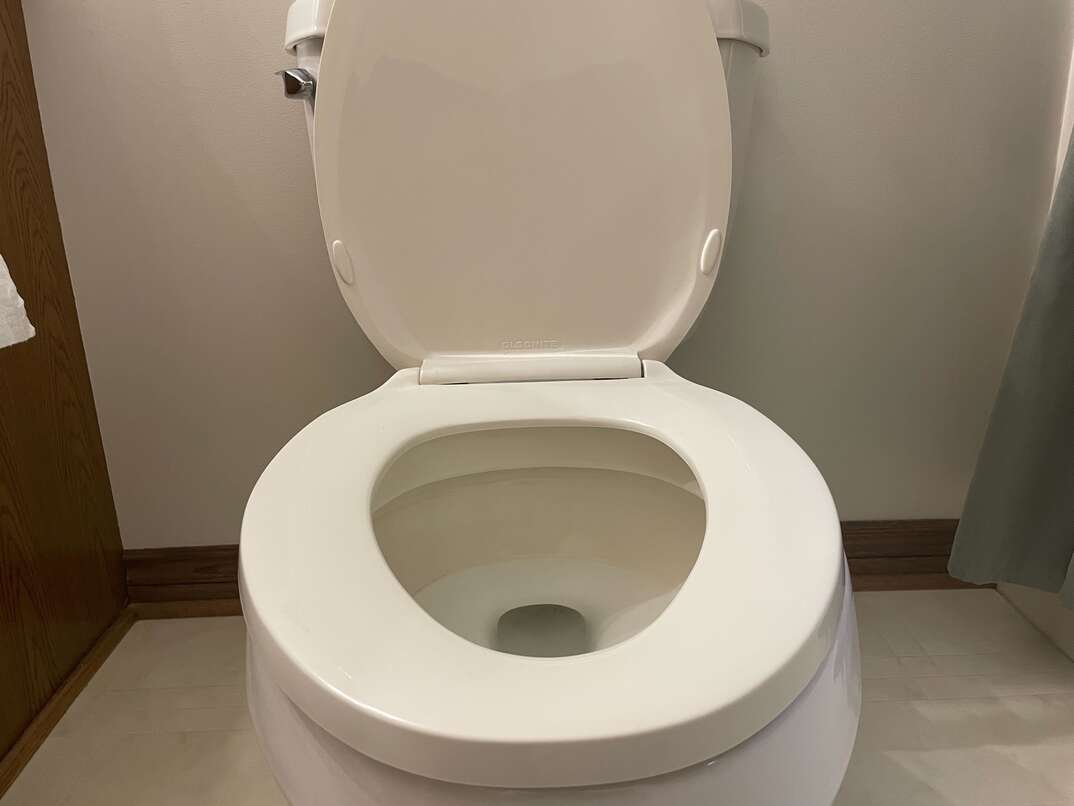 Toilets may all look similar from the outside, but there's more to these essential fixtures than meets the eye.
Advancements in toilet technology allow manufacturers to create clever systems for more powerful, eco-friendly flushes. This guide explains everything you need to know about the most popular types of toilets.
What Are the Most Common Types of Toilets?
Choosing a new toilet can be a confusing experience, and the crucial differences often lie in the flushing systems. Let's explore the most common types of toilet flush systems and learn how they work.
Gravity-Flush
Gravity-flush toilets are the most basic type of toilet, and they're also the most common. When you flush a gravity-flush model, the flapper valve opens and releases a large quantity of water from the tank into the bowl. The force of the water combined with gravity pushes any waste through the trap and into the drain.
The primary advantage of gravity-flush toilets is that their straightforward design makes them relatively easy to repair. They're also the most affordable type of toilet — HomeGuide says most gravity-flush toilets cost between $105 and $603 (CAD 139 and CAD 795). However, some models don't produce the powerful flush of more modern toilet designs.
Dual-Flush
Dual-flush toilets work like gravity-flush toilets but allow you to choose between two flush options: a short flush for liquids and a longer flush for solids. The quick flush uses significantly less water, making this type of toilet a great choice if you're concerned about water conservation. Some models also include a pressurized air system to increase the toilet's flushing power. Dual-flush toilets are a budget-friendly option at around $96 to $583 (CAD 127 to CAD 769) per unit.
Pressure-Assisted
Pressure-assisted toilets contain a sealed plastic tank instead of a standard porcelain tank. Air builds up inside the tank between flushes alongside the water. When you flush the toilet, the increased air pressure forces the water into the bowl with significantly more force than a regular gravity-flush unit. Therefore, these models offer increased flushing power and can break up solid waste to prevent it from blocking the trap.
The pressurized air system allows the toilet to use just 1.1 to 1.4 gallons per flush (GPF). As you might expect, a pressure-assisted toilet is more expensive than traditional models. Most homeowners spend between $345 and $646 (CAD 455 and CAD 852).
Double-Cyclone
Double-cyclone toilets, also known as double-jet toilets, are relative newcomers to the toilet market. This type of toilet flush system uses two water nozzles instead of traditional rim holes. Flushing the toilet propels water through the nozzles, and the combination of gravity and centrifugal force creates significant flushing power. Furthermore, the cyclone action of the jets helps clean waste from the toilet bowl and reduces the risk of clogs.
Many double-cyclone toilets are exceptionally efficient, with some models requiring as little as 1 GPF. However, they're also relatively pricey at $485 to $564 (CAD 640 to CAD 744) per unit.
Low-Flow
Low-flow or water-efficient toilets use 1.28 GPF or less. You can purchase low-flow toilets with various flush systems, and the Environmental Protection Agency estimates that installing one in your home could save you around $110 (CAD 145) per year on your water bills.
You can identify a low-flow toilet in-store or online by looking for the WaterSense label. Many WaterSense-certified models deliver powerful flushes because they include pressure-assisted or double-cyclone toilet flushing systems. However, basic gravity-flush models often provide a weaker flush, so you may need to flush multiple times. A weak flush can also increase the likelihood of blockages.
How much a low-flow toilet costs depends on the flush system and brand. According to HouseLogic, gravity-flush low-flow toilets cost around $100 (CAD 132). Expect to pay around $250 (CAD 330) for an efficient pressure-assisted toilet.
Smart Toilets
The common trend for installing smart features in common household fixtures and appliances even extends to toilets. Nowadays, you can purchase toilets with hands-free flush systems, heated seats and remote controls to adjust the water jets. Some models also include self-cleaning modes. Unsurprisingly, smart toilets cost significantly more than other models at around $1,118 to $4,230 (CAD 1,475 to CAD 5,580) per unit.
All CAD conversions are based on the exchange rate on the date of publication.
Elocal Editorial Content is for educational and entertainment purposes only. Editorial Content should not be used as a substitute for advice from a licensed professional in your state reviewing your issue. Systems, equipment, issues and circumstances vary. Follow the manufacturer's safety precautions. The opinions, beliefs and viewpoints expressed by the eLocal Editorial Team and other third-party content providers do not necessarily reflect the opinions, beliefs and viewpoints of eLocal or its affiliate companies. Use of the Blog is subject to the
Website Terms and Conditions.
The eLocal Editorial Team operates independently of eLocal USA's marketing and sales decisions.