Should I Repair or Replace My Plumbing System?
by Team eLocal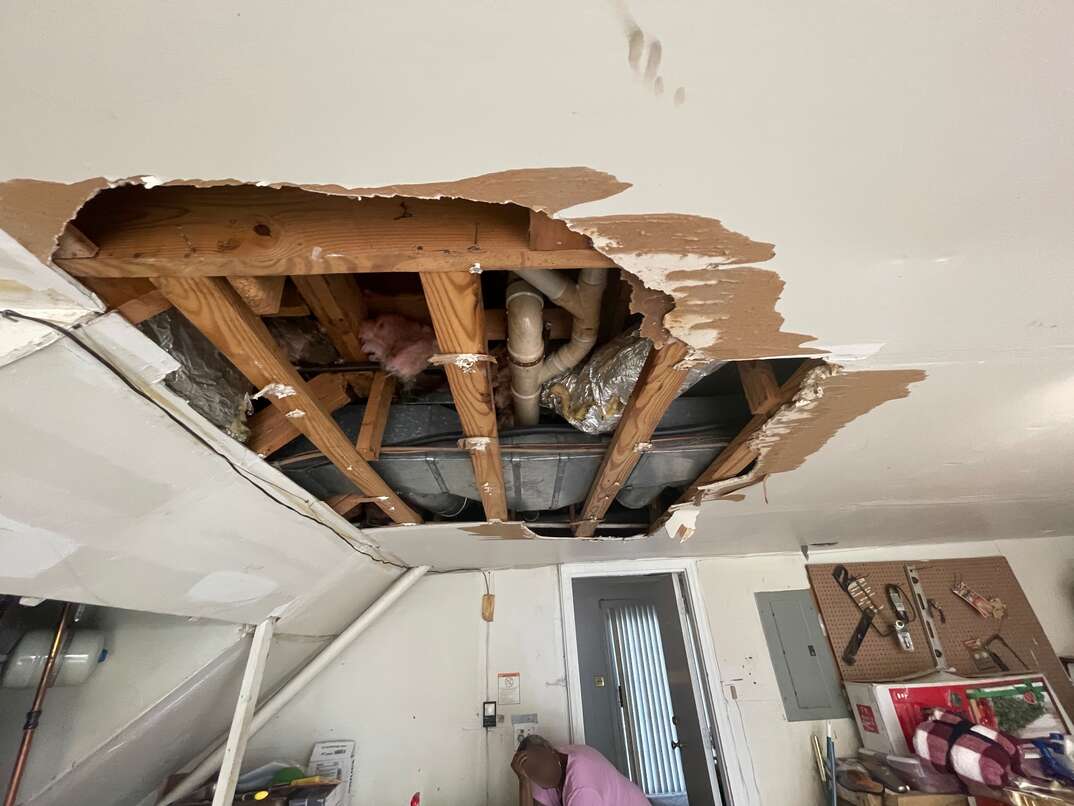 Ask any homeowner whether they'd rather repair or replace their plumbing, and you'll likely get the same answer — repair, all the way. Plumbing replacement is a costly and disruptive home upgrade, so it's hardly surprising that most people want to avoid it at all costs.
However, there are some situations when a total repipe could be a safer, more economical option than paying for a plumbing fix. Below, we'll explain when to fix that broken pipe — and when not to.
Popular Plumbing Problems
Generally, it's worth having a professional plumber repair most issues instead of replacing your entire plumbing system. However, some problems are so expensive to fix that it could be worth replacing your system in certain circumstances. The following issues can cause significant damage to your home's structure and could be a sign you need a new plumbing system, especially if they happen repeatedly:
Persistently low water pressure
Cracked pipes
Corroded pipes
Smelly or discolored water
Leaks in multiple locations
Drains that won't unclog or clog frequently
How Do You Decide Whether to Repair or Replace an Entire Plumbing System?
Whether you should repair or replace your plumbing system depends on several factors. It's usually more cost-effective to repair newer PVC piping, instead of replacing the entire system, because its expected lifespan is long.
Problems with parts of your plumbing system don't necessarily mean you need to replace the lot. For example, replacing the boiler might be enough to resolve some issues, such as discolored water, without having to replace the rest of your pipes.
However, older metal systems with significant corrosion could develop further problems down the line. Even if the repair quote is reasonably low, a severely damaged system will likely develop leaks or clogs again and again, potentially jeopardizing your home's structure. It's worth considering how often you need to call a plumber for repairs — if you're paying for frequent callouts, it could be cheaper over time to simply replace your system.
Deciding whether to replace your plumbing system can be a tough call. Your plumber can advise you on the most economical option by carrying out a plumbing inspection. Examining your plumbing system can give you an idea of the overall condition of your pipework and help you decide whether repairing it is simply delaying the inevitable. It could also be worth asking for quotes for both repair and replacement to understand the price difference between each option.
More Related Articles:
Weighing the Pros and Cons
The main advantage of repairing broken plumbing is that it's almost always cheaper; most plumbing repairs cost between $150 and $500 (CAD 200 and CAD 665), according to This Old House. Therefore, it may be your only option if you don't have the budget for a total refit. Repairs also cause significantly less disruption than replacing every pipe and fixture in your house.
Meanwhile, replacing your plumbing system is a major undertaking and expense. Forbes says replacing a plumbing system costs between $3,000 and $10,000 (CAD 4,000 and CAD 13,300) for an average family home. However, it provides a long-term solution to persistent plumbing problems, as many repairs stop working after a while.
Another benefit is that a total repipe can protect your home's structure. Major leaks can cause problems such as mold growth and rot, which could cost a lot to rectify.
Finally, replacing your plumbing system can make your water supply safer. Sometimes, older pipes can develop mold or rust, releasing potentially dangerous particles into the water you use for drinking and washing. Installing modern pipework solves this issue and prevents stinky or discolored water.
All CAD conversions are based on the exchange rate on the date of publication.
Elocal Editorial Content is for educational and entertainment purposes only. Editorial Content should not be used as a substitute for advice from a licensed professional in your state reviewing your issue. Systems, equipment, issues and circumstances vary. Follow the manufacturer's safety precautions. The opinions, beliefs and viewpoints expressed by the eLocal Editorial Team and other third-party content providers do not necessarily reflect the opinions, beliefs and viewpoints of eLocal or its affiliate companies. Use of the Blog is subject to the
Website Terms and Conditions.
The eLocal Editorial Team operates independently of eLocal USA's marketing and sales decisions.