How Do I Tell If a Plumbing Issue Is Serious?
by Team eLocal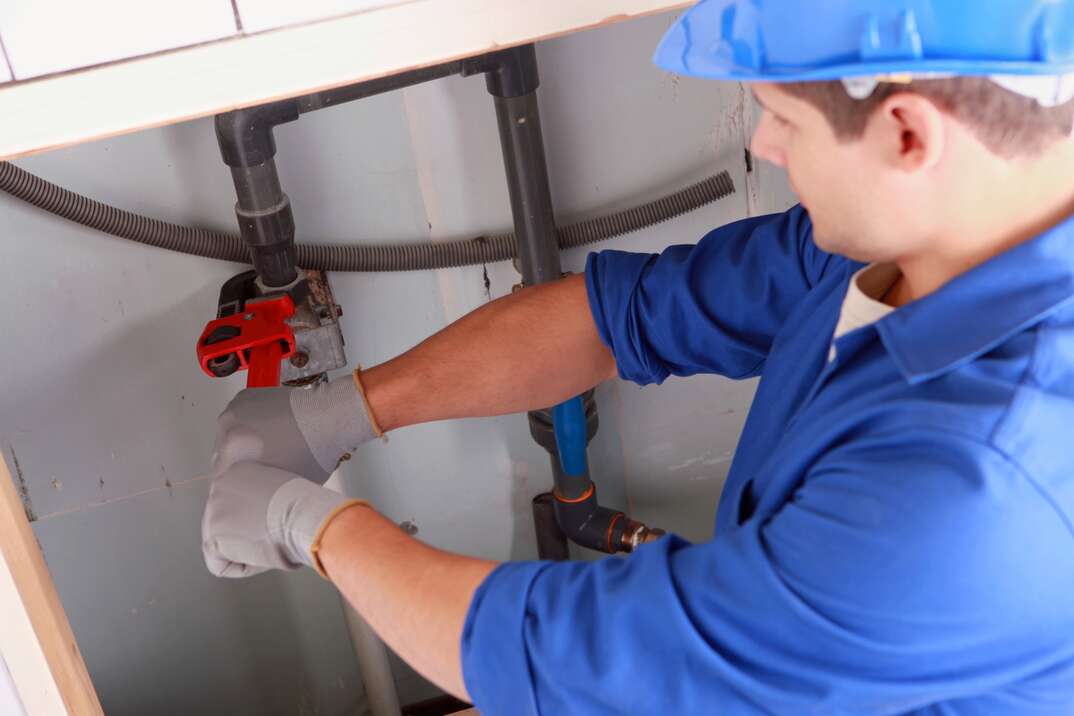 When does a simple drip snowball into a problem that's too big for the average homeowner to tackle on their own? Plumbing issues come in all sizes, but it's essential to know when you're in too deep to do the repairs yourself.
A licensed plumber knows how to fix plumbing problems quickly and has specialty tools to handle the job. Here's how to decide whether it's time to call a pro.
Don't Deal With These 6 Plumbing Issues on Your Own
A minor clog or leak in an easily accessible pipe is something you can probably handle yourself, but more significant plumbing problems are better left to an experienced plumber. You should hire a plumber to handle the repairs in the following situations:
1. Frozen or Burst Pipes
Frozen pipes can be a serious threat to your entire plumbing system. Your furnace doesn't have to stop working for pipes to freeze. Your home can feel warm inside, but pipes running through exterior walls or unheated spaces could still freeze. When the water freezes, it expands and often damages the pipe.
Frozen pipes often cause water to stop running to your faucets. If the frozen section is visible, you might notice bulging. If it has already burst and the water thawed, you could notice standing water or dripping.
Thawing out pipes can be dangerous if you use the wrong type of heat source. A plumber can thaw the pipes carefully and inspect the plumbing to determine if it needs to be replaced.
2. Hidden or Major Leaks
You might be able to repair a small leak under a sink or in your faucet, but more significant leaks deep in your plumbing system should usually be handled by a plumber. A professional can figure out where the leak is, open the wall and make the repairs to prevent additional water damage.
3. Sewer Issues
Anything related to your sewer is a job for a plumber. Sewer gases and pathogens in sewage are dangerous — not to mention smelly — so let a plumber handle it. They use special cameras to inspect your sewer if things aren't flowing correctly to check for broken pipes, blockages or tree roots in the lines. Plumbers have professional-grade tools to clear the clogs and clean out your sewer. If the lines need to be replaced, it's a major job that involves digging into your yard.
More Related Articles:
4. Water Pressure Issues
Water pressure can fluctuate if you're using multiple water sources at once, but an ongoing water pressure issue is something a plumber can help you handle. The plumber can determine what's causing the water pressure issues and provide possible solutions.
5. Major Clogs
You can often clear a minor clog yourself with a plunger or a plumbing snake. If the clog is in the P trap under a sink, you can simply remove it, clear out the gunk and screw it back in place. Some clogs are deeper or more stubborn. If you can't easily clear the clog or it keeps coming back, it's time to call a plumber. They can remove the clog without damaging your plumbing system.
6. Gas Leaks
Plumbers can also handle gas lines. Never try to handle gas leaks or gas line repairs yourself — it's not worth the risk of explosions or fires. If you smell natural gas or hear a hissing sound, get out of the house ASAP and call a plumber.
Call a Plumber if Your Notice These Signs
If you know what's wrong with your plumbing and know you can't handle it yourself, calling a plumber is an easy choice. Sometimes you might not be sure you have a major plumbing issue. The following signs let you know you need a plumber:
Smelling gas
Unexplained dampness, standing water or water stains
A drop in water pressure
No water at all
Gurgling from your plumbing or other strange sounds, such as banging from your water heater
Higher-than-normal water bills
Water backing up through drains or sinks
Slow drains
Unexplained sewage odors
Even if you're not sure of the problem, a plumber can help. They have special tools that can help them identify and fix plumbing issues.
Elocal Editorial Content is for educational and entertainment purposes only. Editorial Content should not be used as a substitute for advice from a licensed professional in your state reviewing your issue. Systems, equipment, issues and circumstances vary. Follow the manufacturer's safety precautions. The opinions, beliefs and viewpoints expressed by the eLocal Editorial Team and other third-party content providers do not necessarily reflect the opinions, beliefs and viewpoints of eLocal or its affiliate companies. Use of the Blog is subject to the
Website Terms and Conditions.
The eLocal Editorial Team operates independently of eLocal USA's marketing and sales decisions.