How Much Does It Cost to Install a Sump Pump?
by Team eLocal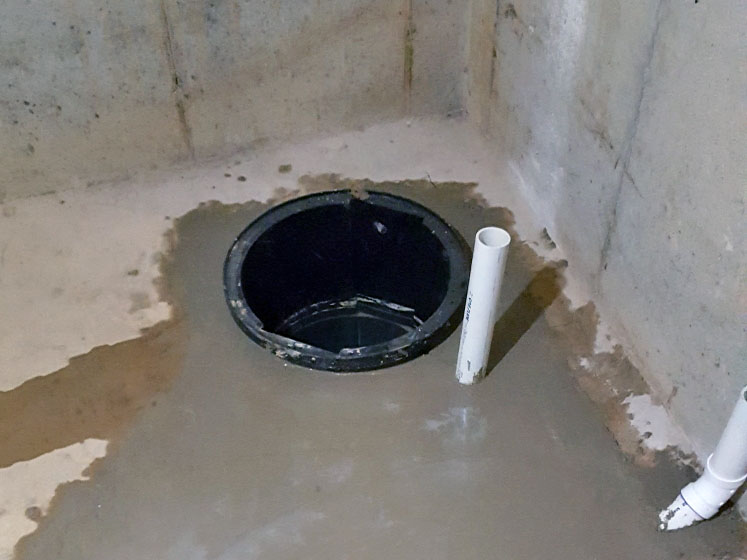 A basement can add extra living and storage space to your home, but worrying about flooding every spring can make a basement more trouble than it's worth. Over time, even the smallest leaks can damage your home's foundation and walls, potentially causing serious structural issues over time.
Fortunately, a sump pump can prevent water from building up inside your basement. Sump pump installation isn't cheap, but it can pay for itself many times over by guarding against expensive structural damage.
How Much Does a Sump Pump Cost?
How much a sump pump costs without installation depends on the pump's type, horsepower and quality. According to HomeGuide, you should expect to spend between $60 and $500 (CAD 85 and CAD 690) on the pump itself. Plastic sump pumps are the most affordable option, but they're less durable than cast iron sump pumps.
If you're on a budget, pedestal sump pumps are cheaper than most other pump types. Expect to spend as little as $60 (CAD 85) on a plastic pedestal sump pump or up to $170 (CAD 235) on a cast iron model.
Battery-powered pumps are the most expensive type, while submersible and water-powered pumps are generally cheaper.
Talk to a Pro
Call to be connected to a local professional
How Much Does Sump Pump Installation or Replacement Cost?
You'll usually need to hire a professional plumber for sump pump installation. Most plumbers charge a minimum callout fee of between $75 and $150 (CAD 100 and CAD 200), and you may need to pay travel expenses if you live a long way from your plumbing company's base.
Hourly rates to install or replace a sump pump depend on the cost of plumbing labor where you live, so you could pay more than average if you live in an expensive city. Generally, you should expect to spend between $45 and $80 (CAD 60 and CAD 110) per hour.
Sump pump installation usually takes between 8 and 10 hours, adding up to an overall labor cost of $360 to $800 (CAD 500 to CAD 1,100), excluding the cost of the sump pump itself. Replacing a sump pump could be significantly cheaper if you already have the basin, pipework and electrical work necessary for installation.
More Related Articles:
How Much Does Sump Pump Installation Cost in Total?
How much sump pump installation costs depends on several factors, including whether you need an entirely new system or simply require the replacement of your existing unit. Installing a sump pump system from scratch usually costs between $2,500 and $5,500 (CAD 3,500 and CAD 7,600), including the cost of the sump pump itself, labor and installing new electrical circuits and carpentry.
Replacing an existing sump pump is much more affordable, with most homeowners spending around $490 (CAD 670) in total. However, your project could cost more if you need to upgrade the plumbing or electrical circuits supplying the pump.
Confident DIYers could consider replacing a sump pump themselves, although installing a whole new system is probably beyond the expertise of most homeowners. DIY sump pump replacement just includes the cost of the pump itself. The job involves connecting the pump to the plumbing line and wiring it in, so it's often better to hire a professional unless you're confident you know how to do it.
You may need to create a new drainage system or upgrade your existing drainage when installing or replacing a sump pump. Inadequate drainage can make it harder for your sump pump to remove water from your property and could lead to flooding issues. Building or improving a drainage system usually adds between $4,000 and $12,000 (CAD 5,500 and CAD 16,600) to your costs.
All CAD conversions are based on the exchange rate on the date of publication.
Elocal Editorial Content is for educational and entertainment purposes only. Editorial Content should not be used as a substitute for advice from a licensed professional in your state reviewing your issue. Systems, equipment, issues and circumstances vary. Follow the manufacturer's safety precautions. The opinions, beliefs and viewpoints expressed by the eLocal Editorial Team and other third-party content providers do not necessarily reflect the opinions, beliefs and viewpoints of eLocal or its affiliate companies. Use of the Blog is subject to the
Website Terms and Conditions.
The eLocal Editorial Team operates independently of eLocal USA's marketing and sales decisions.