How Much Does It Cost to Install a Bathroom Sink or Vanity?
by Team eLocal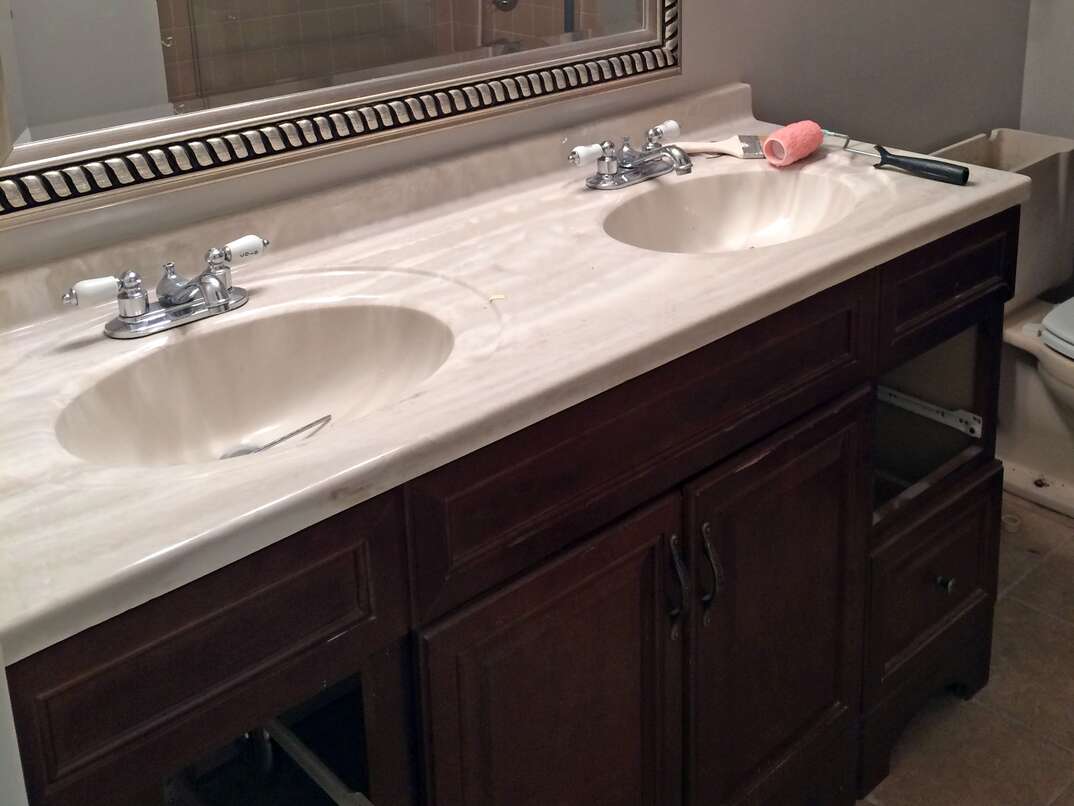 Installing a new sink or vanity can transform the appearance of your home and make your kitchen or bathroom a more luxurious place to hang out.
Read More Home Improvement Articles
Fortunately, these projects don't have to cost a fortune. Understanding what factors affect sink and vanity installation costs can help you choose the right option for your wallet.
How Much Does Vanity Installation Cost?
According to Porch.com, it usually costs around $460 to install a vanity. Most people pay somewhere between $345 and $530. These figures include the cost of the unit itself and installation labor. How much you'll pay for a bathroom vanity itself largely depends on the quality and size of your new model.
Installing a premade vanity is usually the cheapest option, and you can pick up a small unit for around $100. However, premium premade vanities with additional features could cost as much as $2,600 or more. Custom-made vanities are significantly more expensive and cost between $500 and $2,800.
Labor for vanity installation usually costs between $200 and $1,000. This range includes the cost of removing an existing unit and preparing the space for a new installation.
How Much Does Bathroom Sink Installation Cost?
Most homeowners pay between $500 and $1,000 for bathroom sink installation or replacement. Installing a pedestal sink is slightly pricier, costing $400 to $1,200 on average.
You should expect to pay anywhere from $75 to $2,000 for the cost of the sink itself. The exact price comes down to the sink's material and type. You could spend significantly more if you want premium materials or a complex installation. For example, a console bathroom sink could set you back as much as $1,500. A bronze or glass sink may also fall toward the upper end of the price range.
Most plumbers charge between $75 and $150 per hour to install a new bathroom sink. You should budget an additional $30 to $150 if you also need your contractor to remove an existing sink.
(Data from Fixr.)
More Related Articles:
What Factors Affect the Price of Vanity or Sink Installation?
One of the main factors affecting the cost of vanity or sink installation is whether you need new plumbing. Replacing the pipes for a kitchen or bathroom sink typically costs between $100 and $350, including parts and labor. Installing new pipes is significantly more expensive, with most homeowners paying between $450 and $1,800.
The material you choose can impact the cost of sink installation. Porcelain and stainless steel are often the most affordable options, coming in between $75 to $1,000 for the unit. Meanwhile, a premium natural stone sink could set you back up to $2,000 for just the sink.
Material types can also affect how much vanity installation costs. Installing a porcelain or ceramic tile countertop for a vanity costs between $6.50 and $19 per square foot, including labor. Cultured marble is a popular mid-range option, costing roughly $65 per square foot. Meanwhile, expensive materials such as concrete or stone composite could cost as much as $135.
Elocal Editorial Content is for educational and entertainment purposes only. Editorial Content should not be used as a substitute for advice from a licensed professional in your state reviewing your issue. Systems, equipment, issues and circumstances vary. Follow the manufacturer's safety precautions. The opinions, beliefs and viewpoints expressed by the eLocal Editorial Team and other third-party content providers do not necessarily reflect the opinions, beliefs and viewpoints of eLocal or its affiliate companies. Use of the Blog is subject to the
Website Terms and Conditions.
The eLocal Editorial Team operates independently of eLocal USA's marketing and sales decisions.