How Much Does an Emergency Plumber Cost?
by Team eLocal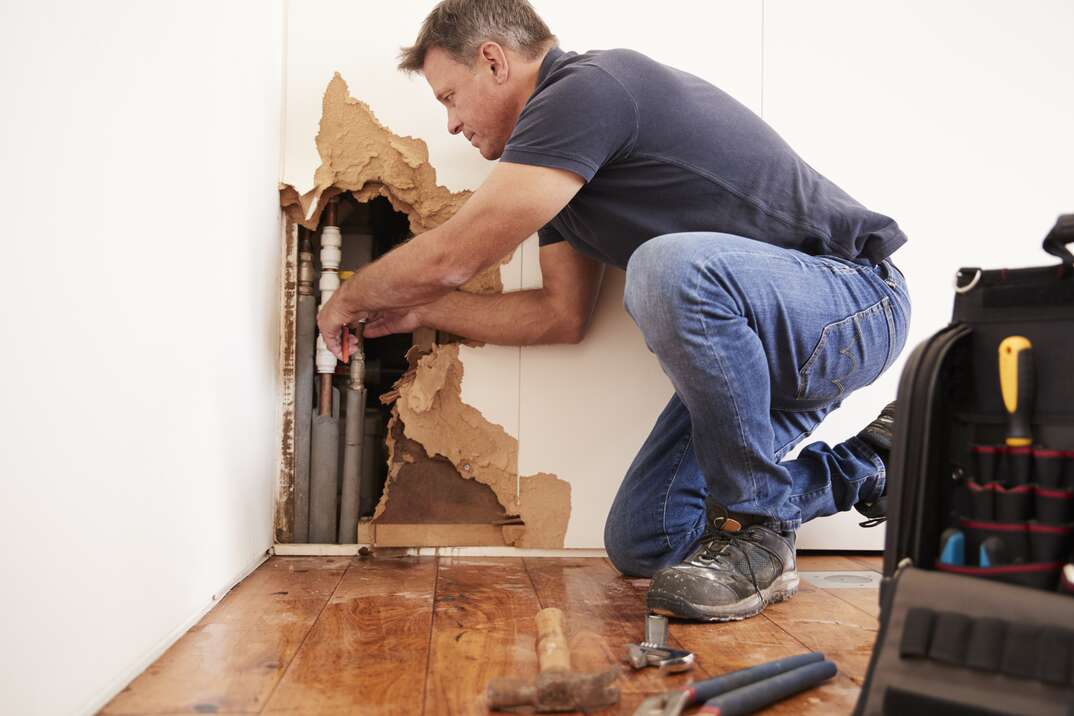 Picture the scene: You wake up in the middle of the night to use the bathroom, only to discover water gushing from a burst pipe or sewage backing up in the sink. While this situation is stressful enough to rattle even the coolest of cucumbers, an emergency plumber can help you fix the problem before it causes severe damage.
Read More Home Improvement Articles
Emergency plumbers provide urgent assistance if you experience a plumbing emergency outside of regular business hours, whether it's at night, on the weekend or even on a holiday. However, many people worry about the impact of calling an emergency plumber on their wallets.
What Services Does an Emergency Plumber or 24-Hour Plumber Provide?
Many regular plumbers also offer emergency or 24-hour callouts, so you can expect a similar range of services to any other plumber. Typical reasons for calling an emergency plumber include:
Urgent gas line repairs
Blocked drains and sewer lines
Frozen or burst pipes
Large-scale leaks and floods
Broken water heaters
Overflowing or blocked toilets
Sump pump repairs
When Should You Call an Emergency Plumber?
Minor plumbing issues, such as slow-flowing drains or sluggish water pressure, can usually wait until regular business hours. However, you should always call an emergency plumber for issues that place your home or family at risk. For example, a burst pipe or major leak can cause widespread water damage and require expensive repairs if you don't tackle the problem immediately.
Gas leaks are another example of a household emergency. If you suspect a gas leak, you should evacuate your home immediately and call your gas company to turn off the supply to your home. However, an emergency plumber can also turn off the gas if the company is unavailable.
You should also seek urgent help for sewer line issues, especially if you have sewage entering your home via the drains. Sewage contains large quantities of harmful bacteria that could pose a serious danger to members of your household.
Finally, you may also wish to hire an emergency plumber if your plumbing issue is causing significant discomfort or inconvenience. For example, a blocked toilet may not constitute a plumbing emergency, but it can make life extremely difficult if it's the only toilet in your house.
More Related Articles:
How Much Does Hiring an Emergency Plumber Cost?
Thumbtack estimates that hiring an emergency plumber costs around $80 per hour, with a typical range between $50 and $125. Expect to pay toward the higher end of the scale if you need plumbing services in the middle of the night.
How much you'll pay in total depends on the job complexity and how much cleanup the plumber has to do. You may also need to pay for the parts and materials required to complete the job.
The cost of emergency plumbing services also depends on how much your plumber charges during regular working hours and their level of experience. Therefore, you'll usually pay less for emergency plumbing services from an apprentice or journeyman plumber than from a master plumber.
How Much More Does It Cost to Hire an Emergency Plumber Than a Regular Plumber?
The average regular plumber charges between $45 and $150 per hour. Calling an emergency plumber costs more than a regular plumber, but how much more depends on when you call.
According to HomeGuide, you should expect to pay at least 1.5 times a plumber's usual rate for weekday night callouts. Meanwhile, a plumber may charge two or even three times as much per hour during the night, on weekends or over public holidays. Alternatively, your plumber may add an extra fee on top of their regular hourly charge, typically between $100 and $350.
Elocal Editorial Content is for educational and entertainment purposes only. Editorial Content should not be used as a substitute for advice from a licensed professional in your state reviewing your issue. Systems, equipment, issues and circumstances vary. Follow the manufacturer's safety precautions. The opinions, beliefs and viewpoints expressed by the eLocal Editorial Team and other third-party content providers do not necessarily reflect the opinions, beliefs and viewpoints of eLocal or its affiliate companies. Use of the Blog is subject to the
Website Terms and Conditions.
The eLocal Editorial Team operates independently of eLocal USA's marketing and sales decisions.