4 HVAC Maintenance Tasks You Might Be Missing
by Shelley Frost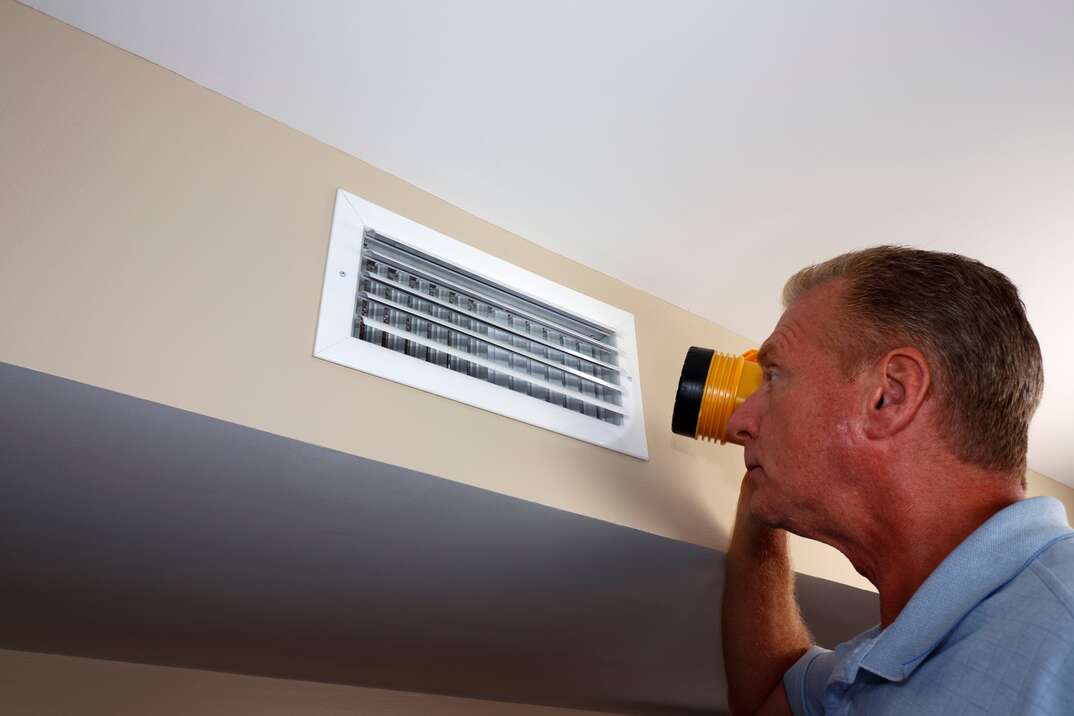 One easy way to prevent furnace and air conditioner breakdowns is by performing HVAC maintenance regularly. You should have professional AC and furnace maintenance at least once per year, but you can also handle several tasks yourself between tune-ups, like changing filters.
Read More Heating and Cooling Articles
That said, there may be several tasks you've neglected on your HVAC maintenance to-do list — and that could spell trouble for your systems.
1. Clean the Area Around Your HVAC Units
Heating and cooling equipment works a lot more efficiently when you keep the area around it clear. Create a clear area at least 2 feet wide around the unit to ensure it gets enough airflow. For your outdoor central AC unit, that means keeping grass, trees and other landscaping trimmed back and away from the unit. Keep the top of the unit clear by removing leaves, sticks and other debris that can build up. Indoors, avoid stacking or storing anything near your furnace (as tempting as it is). Make sure the space around the return air vents and registers is free of obstructions as well.
2. Do Regular Visual Checks
You might not have training in professional HVAC maintenance and service, but you can do a quick inspection to see if anything looks out of place. Make sure the outside unit is level, and check the condensate drain to ensure it isn't clogged. Look at the visible sections of ductwork to check for gaps or damage. If you do these checks regularly, it's easier to notice changes that could indicate a problem.
More Related Articles:
3. Watch Your Bills
Something you might not think about when it comes to furnace and air conditioner maintenance is keeping an eye on your utility bills. When your system has a problem, it might not shut down immediately. Sometimes, it just becomes gradually less efficient, which will cause your power bills to increase over time. However, if you notice a significant jump in this month's bill over last month's and don't have a valid reason for it (like increased air conditioner use), you could have an issue with your heating and cooling system. A large increase could happen due to a clogged filter, low refrigerant levels and many other issues.
4. Test Carbon Monoxide Detectors
Your carbon monoxide detectors might not be an official part of your HVAC system, but checking them should be a part of your AC and furnace maintenance checklist. A gas HVAC system can produce deadly carbon monoxide, which can leak if there's an issue with the system. Working carbon monoxide detectors are the only way to know you have dangerous levels of this odorless, colorless gas in your home. Test your detectors and change the batteries at least once per year if they're battery-powered or have a battery backup.
Elocal Editorial Content is for educational and entertainment purposes only. Editorial Content should not be used as a substitute for advice from a licensed professional in your state reviewing your issue. Systems, equipment, issues and circumstances vary. Follow the manufacturer's safety precautions. The opinions, beliefs and viewpoints expressed by the eLocal Editorial Team and other third-party content providers do not necessarily reflect the opinions, beliefs and viewpoints of eLocal or its affiliate companies. Use of the Blog is subject to the
Website Terms and Conditions.
The eLocal Editorial Team operates independently of eLocal USA's marketing and sales decisions.