What's in My HVAC Technician's Van?
by Team eLocal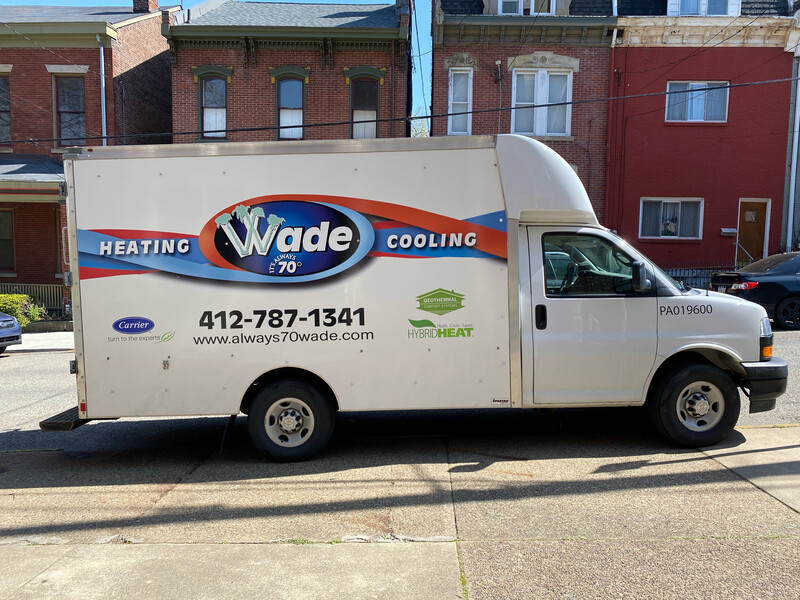 If you've ever peeked inside an HVAC technician's van or truck, you know these vehicles are packed to the brim with the tools and materials that let your service person do their job effectively. Although an HVAC truck stock list may vary by season, region and the technician's experience level, many vehicles maintain similar inventories.
Let's explore what's inside the average HVAC service truck.
What Does an HVAC Technician Typically Keep in Their Van?
HVAC technicians service various commercial and residential systems each day, so their vans must carry the items needed to complete most standard repairs. Having the right tools and materials can be particularly important during dangerously cold or hot weather conditions when a quick repair can be crucial, so an HVAC van's inventory typically includes HVAC equipment and basic tools.
HVAC Equipment
Most HVAC trucks contain the standard tools used for heating, ventilation and air conditioning system repairs. These specialized tools may include:
Refrigerant gauges, scales and sensors. Refrigerant gauges, scales and sensors are helpful when diagnosing air conditioner malfunctions. Gauges and scales measure levels of refrigerant fluid in a cooling system, and sensors detect leaks and assess filtration levels.
A multimer. Multimeters test voltage so HVAC techs can troubleshoot a unit's electronic components.
Oxyacetylene torches. Technicians use oxyacetylene torches to weld and solder copper pipes during repairs.
Inspection mirrors. An inspection mirror lets technicians see behind pipes and other obstructions.
Sheet-metal shears. Metal shears let HVAC techs cut access holes in metal ductwork.
Pipe wrenches, calipers and cutters. Because HVAC technicians often work with pipes and tubes, they come equipped with tools for measuring, tightening, cutting and disassembling pipes of various sizes.
Wire strippers and crimpers. Electrical work during the HVAC repair process is common and may require the use of wire strippers and crimpers.
A fuse puller. This tool is used to safely remove electrical fuses.
A filter puller. This telescoping tool includes a hook to help technicians remove filters in hard-to-access places.
Service wrenches. Service wrenches are used to open and close a compressor's refrigeration valves.
Basic Tools and Materials
Most HVAC service trucks also include items needed to perform routine repairs on drywall, plumbing systems and anything else impacted by HVAC-related repairs. Relevant items may include:
Common hand tools such as screwdrivers, hammers, Allen wrenches, drills and pliers
Nuts and bolts in assorted sizes
A utility knife
A level
A powerful flashlight
A tape measure
Assorted clamps
Miscellaneous Items
In addition to the basic tools, HVAC technicians may carry miscellaneous materials such as:
First aid kits
Permanent markers
Forms, such as invoices, estimate sheets and service agreements
Manufacturers' reference manuals
Cleaning materials, like rags and degreasers
Protective equipment, including knee pads, disposable coveralls and work gloves
Many HVAC technicians also carry tablets for access to manufacturers' digital resources and communication channels.
What Common HVAC Parts Does a Tech Typically Have on Hand?
HVAC technicians typically won't know what parts they'll need until they've diagnosed a malfunctioning system. However, most techs stock common parts, particularly when components are interchangeable among multiple systems. Regularly stocked parts often include:
Filters
Refrigerant fluid
PVC pipes, connectors and glue
Fittings
Capacitors
Motors
Circuit boards
Start devices
Humidifier pads
What Parts Does an HVAC Tech Typically Have To Order?
Because vans have limited storage space and maintaining inventory can be expensive, technicians may need to order higher-priced or larger parts such as compressors, as well as manufacturer-specific components. Fortunately, many parts are available the same day through local warehouses or can be rush ordered so you can have your system up and running quickly.
What Kinds of Services Should You Expect an HVAC Tech to Be Able to Do?
Most licensed HVAC technicians can perform basic maintenance tasks such as cleaning the evaporator and condenser coils, lubricating a system's moving parts and tightening loose electrical connections. They're typically capable of performing standard inspection checks such as measuring airflow and looking for refrigerant leaks.
Your technician should also be able to successfully diagnose most HVAC problems, including associated electrical issues, and recommend the repairs or maintenance needed. Once the diagnosis is complete, your technician should be able to order the necessary parts and execute most standard repairs to get your unit up and running. If repairs are cost-prohibitive or won't effectively restore an older system, your tech may also recommend a complete replacement.
Elocal Editorial Content is for educational and entertainment purposes only. Editorial Content should not be used as a substitute for advice from a licensed professional in your state reviewing your issue. Systems, equipment, issues and circumstances vary. Follow the manufacturer's safety precautions. The opinions, beliefs and viewpoints expressed by the eLocal Editorial Team and other third-party content providers do not necessarily reflect the opinions, beliefs and viewpoints of eLocal or its affiliate companies. Use of the Blog is subject to the Website Terms and Conditions.
The eLocal Editorial Team operates independently of eLocal USA&aapos;s marketing and sales departments.
ProFindr
Get the number of a local pro sent to your phone.