What's the Difference Between a Window Unit and a Portable Air Conditioner?
by Hannah Stephens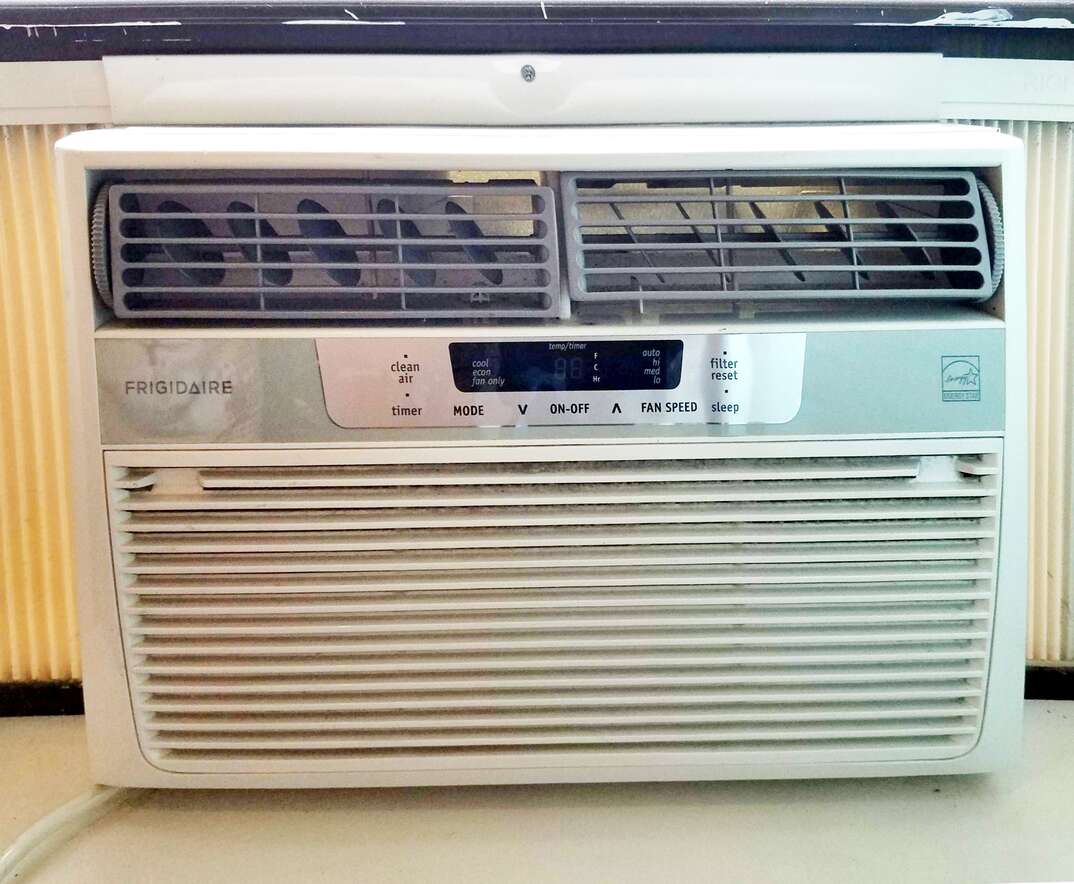 If you're looking for a low-cost cooling solution that doesn't require ductwork, portable air conditioners and window ACs could be worth considering.
Read More Heating and Cooling Articles
These air conditioner types are ideal for single rooms, but they have significant differences. Let's settle the portable AC vs. window AC debate, so you can choose the right option for your home and wallet.
What's a Portable Air Conditioner?
Portable air conditioners, sometimes known as stand-up ACs, are small, moveable air conditioners capable of cooling small rooms and other compact spaces, such as garages and motor homes. Like regular ACs, they remove heat from the air inside the room and transfer it outside, usually via an exhaust hose through an open window.
Portable AC Pros and Cons
The primary advantage of a portable air conditioner is that you can move it from place to place or store it between uses, and you don't need to install it. The units themselves are also relatively inexpensive — most portable air conditioners cost between $200 and $1,000 (CAD 270 and CAD 1,345), according to LawnStarter. As you won't need to pay for professional installation, they can be an excellent cost-saving solution if your HVAC system isn't cooling your home effectively, and you can't afford to replace it.
However, there are also drawbacks to portable ACs. Most models don't deliver enough cooling power for larger spaces and are significantly noisier than permanent units. Generally, portable units cost more to run than installed AC systems and require regular drainage.
Talk to a Pro
Call to be connected to a local professional
What's a Window Unit Air Conditioner?
Window air conditioners are designed to cool one room and contain all the components of an air conditioning system in a single unit. Most models are installed in a window and plugged into a regular outlet. The unit pulls warm air from the room and passes it over refrigerant coils to remove the heat. It then pushes the cooled air back inside the room.
Window AC Unit Pros and Cons
There are several benefits to installing a window unit in your home. They're highly effective at cooling single rooms and offer a broad range of cooling capacities, making more powerful models suitable for larger spaces. They're also straightforward to maintain, inexpensive to run and cheaper to install than other permanent air conditioning systems. Most homeowners spend between $180 and $700 (CAD 245 and CAD 945) to purchase and install a window air conditioner, compared to between $3,600 and $8,000 (CAD 4,855 and CAD 10,790) for a central AC system.
This type of air conditioner is unsuitable for cooling entire homes, although you could consider installing a window unit in each room as an alternative to a whole-house system. Window air conditioners can also look unsightly and make your home more vulnerable to break-ins than most other air conditioners.
Portable AC Vs. Window Unit: What's the Difference?
Portable ACs and window units have a couple of things in common — they're both single-room cooling units vented through a window. However, portable ACs can be moved from place to place. Meanwhile, you'll need to install a window unit in a fixed location, either by hiring a professional or installing it yourself. Unlike portable air conditioners, window units with higher cooling capacities can be suitable for larger spaces.
These air conditioner types also differ in terms of their installation and running costs. Portable units are significantly cheaper upfront but cost more to run and are more challenging to maintain than window air conditioners.
More Related Articles:
Alternatives to Portable ACs and Window Units
There are several alternatives to portable ACs and window units, and which is right for you depends on your cooling needs and budget. Ductless air conditioners, also called mini-split ACs, are a type of permanent air conditioning system with a wall-mounted unit for each room. Unlike window air conditioners, ductless ACs connect to an outdoor compressor, enabling zoned climate control. However, these systems are significantly pricier than both portable and window air conditioners, costing between $2,500 and $12,500 (CAD 3,370 and CAD 16,860) installed.
Central air conditioners could be a better option for larger homes. They supply cooled air to your entire home via a network of ducts concealed in the walls.
Swamp coolers, sometimes known as evaporative coolers, could be a suitable alternative to portable air conditioners. Many swamp coolers are small enough to move around your home and use evaporation to cool the air. They're more expensive than portable ACs, costing between $1,500 and $3,600 (CAD 2,025 and CAD 4,855) on average, but they cost much less to run. However, they only work effectively in dry climates.
All CAD conversions are based on the exchange rate on the date of publication.
Elocal Editorial Content is for educational and entertainment purposes only. Editorial Content should not be used as a substitute for advice from a licensed professional in your state reviewing your issue. Systems, equipment, issues and circumstances vary. Follow the manufacturer's safety precautions. The opinions, beliefs and viewpoints expressed by the eLocal Editorial Team and other third-party content providers do not necessarily reflect the opinions, beliefs and viewpoints of eLocal or its affiliate companies. Use of the Blog is subject to the
Website Terms and Conditions.
The eLocal Editorial Team operates independently of eLocal USA's marketing and sales decisions.