What Is HVAC Zoning — and How Can I Use It to Heat and Cool More Efficiently?
by Katelynne Shepard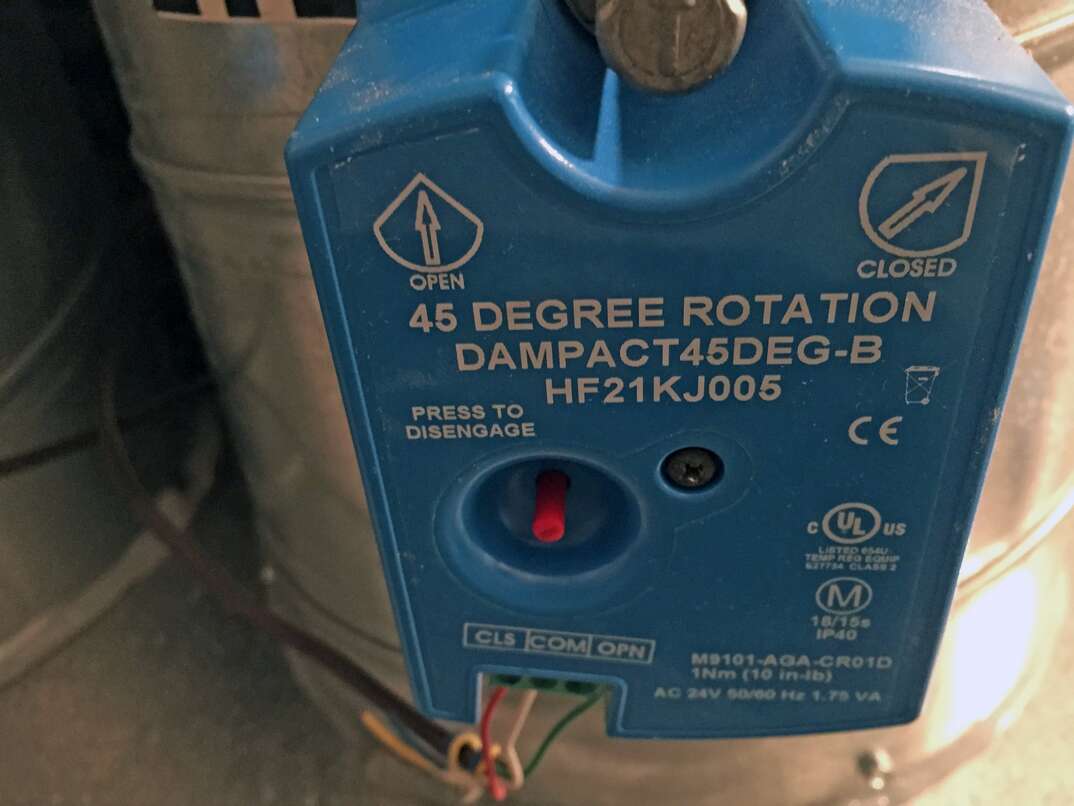 Is your lower level an icebox while you're sweating upstairs in the summer? Or maybe the further reaches of your house are always cold in the winter.
Read More Heating and Cooling Articles
A traditional HVAC system can have difficulty maintaining temperatures over multiple levels or large, sprawling ranches, but you don't have to suffer or put window ACs in every bedroom. That's where HVAC zoning comes in.
What Is a Zoned HVAC System?
Traditional HVAC systems have one thermostat that controls the entire house. This thermostat is usually placed in a central area of the house, such as a main hallway. If you have more than one story, it's probably on the main floor. When the thermostat drops below or goes above the set temperature — depending on whether it's summer or winter — it triggers your HVAC system to kick on and start blowing air to either cool or heat your home. It blows air through all the vents into all the rooms at the same time. Once the room where the thermostat is located is back at the right temperature, the system shuts off.
A zoned HVAC system has a separate zone in your home. It's common to make each level of the house its own zone, but there may be a reason to create additional zones as well. For example, if you have a big owner's suite on one wing of the house, it may have trouble keeping temperature if it's a long way from the main HVAC unit. In this case, creating a zone just for that suite can help you stay comfortable all year round.
More Related Articles:
Talk to a Pro
Call to be connected to a local professional
What Does an HVAC Zoning System Work?
It's common for homes with traditional HVAC systems to struggle to maintain a comfortable temperature upstairs. This is because hot air rises and cold air sinks. This can lead to the upstairs being uncomfortably warm in the summer and the downstairs freezing in the winter. HVAC zoning systems combat this by treating each zone as its own system through the use of dampers and multiple thermostats.
When you have a zoned HVAC system installed, the technicians will install dampers so you can shut off vents in one zone while the vents in the other zone continue to work. Let's look at an example to help explain this:
It's summer, you have a two-story house and you have a traditional HVAC system with one thermostat in the center of the first floor. Your air conditioner runs until the thermostat on the first floor reads 72 degrees Fahrenheit, but upstairs it's still 76 degrees.  The thermostat doesn't tell the air conditioner to run again until the lower level is 73 degrees or above. This means the upstairs is likely to stay above the wanted temperature all day.
Now let's look at a zoned system under the same parameters, except you have a second thermostat in the hallway of the second floor. The bottom thermostat reads 74 degrees; the upstairs thermostat reads 77 degrees. You want the temperature to be 72 degrees. At first, all the vents are blowing because both levels are above temperature. But after an hour, the lower level is at 72 degrees and the upper level is at 75 degrees. The lower-level vents will be shut off via the dampers, but the upper-level vents will continue to run. Another hour later, the upper level is also at 72 degrees, so those vents shut off as well.
How Can I Use a Zoned HVAC System to Heat or Cool More Efficiently?
A zoned HVAC system heats and cools more efficiently because it directs the air where it's actually needed, instead of overheating or overcooling one space to the neglect of another. To get the most out of your zoning, pay close attention to where you place thermostats to ensure they're in central areas that will be representative of the surrounding temperature on that level. You'll also want to set your fan to auto, as running it all the time won't have the same circulating effect it would on a traditional system.
Elocal Editorial Content is for educational and entertainment purposes only. Editorial Content should not be used as a substitute for advice from a licensed professional in your state reviewing your issue. Systems, equipment, issues and circumstances vary. Follow the manufacturer's safety precautions. The opinions, beliefs and viewpoints expressed by the eLocal Editorial Team and other third-party content providers do not necessarily reflect the opinions, beliefs and viewpoints of eLocal or its affiliate companies. Use of the Blog is subject to the
Website Terms and Conditions.
The eLocal Editorial Team operates independently of eLocal USA's marketing and sales decisions.