How Often Should I Inspect and Maintain my HVAC System?
by Team eLocal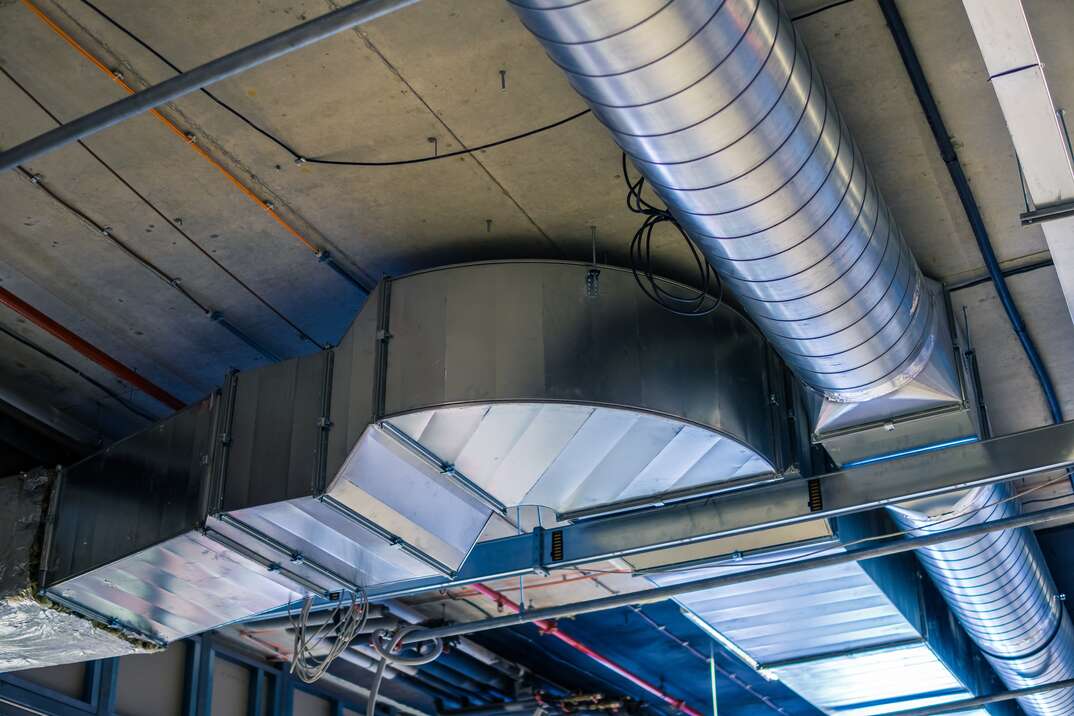 No one relishes shelling out for a professional HVAC inspection or tune-up.
However, a little help from the pros could save you money on your energy bills, extend your system's lifespan and even make your home safer.
How Often Should a Pro Inspect Your HVAC System?
Many HVAC professionals recommend having an HVAC inspection once per year. An inspection can diagnose minor problems before they turn into major issues, potentially saving you money on expensive repairs. It can also help prevent potentially fatal carbon monoxide leaks.
However, there are advantages to scheduling a professional HVAC inspection twice yearly. Different parts of your system work harder during certain times of the year, so inspections at six-month intervals can help prevent performance issues. Therefore, you could consider scheduling a furnace inspection when the weather starts warming up during spring and an air conditioner inspection at the beginning of fall.
These guidelines are just a general rule of thumb, and you may need more frequent inspections for an older or more inefficient system. Schedule a professional HVAC inspection as soon as possible if you notice any of the following signs:
Unusual noises coming from your furnace, air conditioner or another part of your HVAC system, such as banging or grinding
Units shutting down unexpectedly
Problems maintaining consistent indoor temperatures
Unexpected rises in your energy bills
Smoke escaping from your furnace or air conditioner
Talk to a Pro
Call to be connected to a local professional
How Often Do You Need an HVAC Tune-Up?
An HVAC tune-up differs from an inspection because a tune-up involves cleaning and servicing your system, while an inspection is a safety check. A yearly tune-up is usually enough for a newer HVAC system. Meanwhile, you should ideally schedule a tune-up twice yearly if your system is five years old or older.
It's a good idea to schedule HVAC tune-ups at certain times of the year. Booking a furnace service in springtime can help get your unit back in prime working order after working hard throughout the winter. A fall air conditioner service can resolve any issues after the hotter summer months when most homeowners use the AC more.
Remember to check your warranty before deciding how often to schedule an HVAC inspection or service. Your warranty may stipulate a minimum interval for having your system professionally maintained. If you don't schedule HVAC maintenance as often as stated in your warranty, you may struggle to gain approval for repair coverage.
More Related Articles:
DIY HVAC Maintenance
Professional maintenance is a great way to keep your HVAC system in mint condition, but it's also important to look after your system between appointments. Fortunately, many HVAC maintenance tasks are simple enough for even the most inexperienced homeowner to tackle.
Maintaining your HVAC system can easily fall off the end of your to-do list. Therefore, it's wise to create an HVAC maintenance checklist and schedule tasks in your calendar. You can look after the following jobs yourself:
Replace air conditioner and furnace filters: Approximately every three months
Clean air conditioner evaporator drain: Every month
Clean AC evaporator coil: Every six months
Clean outer units and remove debris: Every six months
Change thermostat battery: Once per year
Clean blower fans: Once per year
Clean AC ducts and remove debris: Every three to five years
The above schedule should suit most HVAC systems. However, you should defer to the maintenance timeline in your system's manual if it says to perform certain tasks more or less frequently. You may need to perform these simple HVAC maintenance tasks more often if you have an older system or use your furnace or AC heavily.
Elocal Editorial Content is for educational and entertainment purposes only. Editorial Content should not be used as a substitute for advice from a licensed professional in your state reviewing your issue. Systems, equipment, issues and circumstances vary. Follow the manufacturer's safety precautions. The opinions, beliefs and viewpoints expressed by the eLocal Editorial Team and other third-party content providers do not necessarily reflect the opinions, beliefs and viewpoints of eLocal or its affiliate companies. Use of the Blog is subject to the
Website Terms and Conditions.
The eLocal Editorial Team operates independently of eLocal USA's marketing and sales decisions.