What Does 'HVAC' Mean?
by Shelley Frost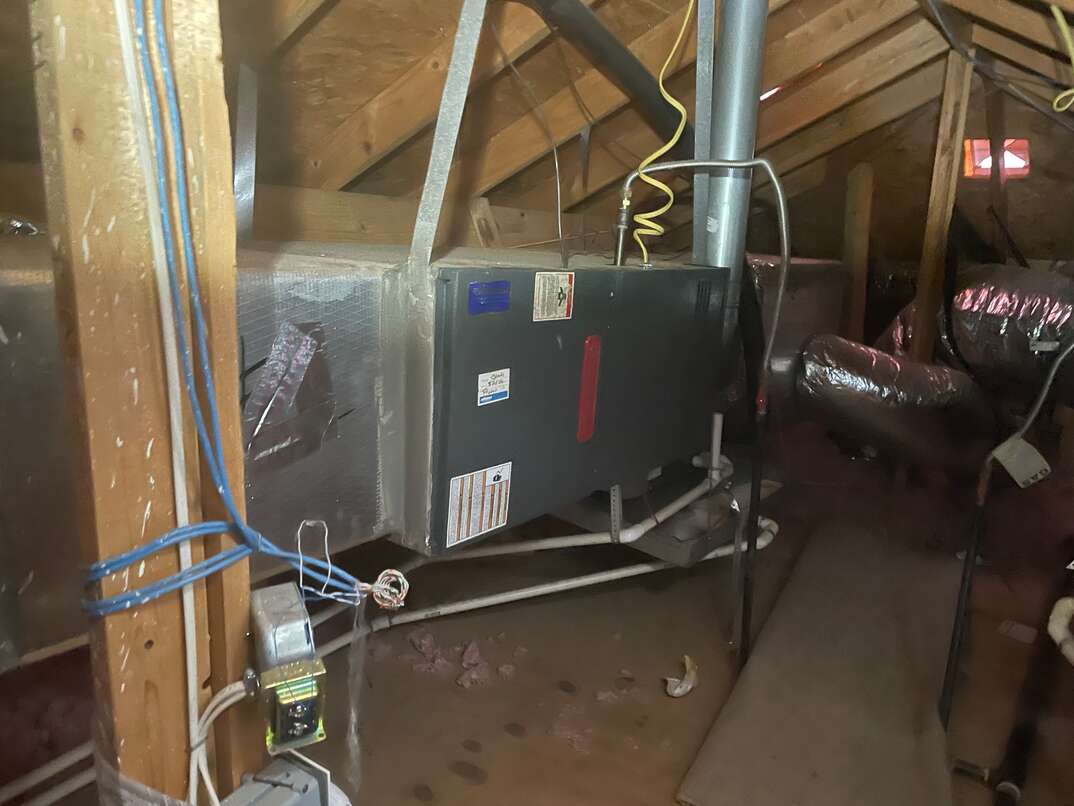 You use your HVAC system every day, even if you don't realize it. It's a big part of what keeps you comfortable in your home.
Read More Heating and Cooling Articles
Whether you're a homeowner or renter, knowing about your HVAC system is crucial for keeping your family comfortable and safe.
What Does 'HVAC' Stand For?
"HVAC" stands for "heating, ventilation and air conditioning," which is any type of home comfort equipment that helps control the temperature and air inside your home. It includes the equipment that heats your home in the winter and cools your home in the summer. Your HVAC system also affects the air quality in your home and could include additional features, such as air filtration, humidifiers and dehumidifiers, to improve your indoor comfort. HVAC systems usually include several components, including heating components, cooling units, ductwork, air handlers and thermostats. However, the configuration can vary in your home.
Talk to a Pro
Call to be connected to a local professional
What Are the Main HVAC Systems?
HVAC systems can include different combinations of components to achieve the goal of heating and cooling your home. Each type of system has pros and cons. It's easier to understand the HVAC definition with some examples. The following are common types of heating, ventilation and air conditioning systems you might find in your home.
Furnace: A furnace is a central heating unit that generates and pushes heated air through ductwork to all rooms of your home. Power sources for furnaces can include electricity, natural gas, oil or propane. A furnace is often combined with a central air unit for heating and cooling through one system.
Central air conditioner: The air conditioning component is what keeps you cool. A central air conditioner usually works with the furnace and has a separate outdoor condenser. The cooled air travels through the same ductwork.
Heat pump: Heat pumps can supply both heated and cooled air for year-round comfort by transferring heat. In the winter, they pull heat from different sources, such as the air or ground, and transfer that heat into your home. Some systems combine heat pumps and furnaces, with the furnace providing supplemental heat as needed. In the summer, they pull heat out of your home.
Ductless mini-split system: If your home doesn't have ductwork or you're putting on an addition, a ductless mini-split system is an option. It has an outdoor unit and individual indoor air handlers that usually mount to the wall. You can add multiple air handlers to cool several rooms. This allows for zone heating and cooling with different temperature settings in each room.
More Related Articles:
What Does an HVAC Technician Repair?
An HVAC technician can handle all types of repairs on your heating, ventilation and air conditioning system. They can help if your system stops working completely or if it still works but doesn't seem like normal. Common repairs include:
Refrigerant leaks
Dirty components
Clogged air filters
Frozen AC coils
Clogged drains
Worn parts
Loose connections
Power issues
Ductwork leaks
Short cycling
HVAC technicians also handle routine maintenance. Scheduling a tune-up for your furnace and AC at least once per year helps keep everything running smoothly. During the checkup, the technician looks for damage, cleans up the parts, lubricates moving parts and tightens loose connections. Those basics are usually included in the maintenance costs. If they find damage, they'll offer additional repairs that will come with additional costs.
When you need to replace your furnace or air conditioner, HVAC companies can handle the whole process. They'll look at your home's size and features to choose the right type of heating and cooling equipment for you. Proper installation is essential, so you always want to choose a highly experienced HVAC team to do the work. Many HVAC companies also offer indoor air quality services, including air testing, air filtration systems, humidifiers and dehumidifiers. A technician can add these components to your existing HVAC system to improve the overall environment inside your home.
Elocal Editorial Content is for educational and entertainment purposes only. Editorial Content should not be used as a substitute for advice from a licensed professional in your state reviewing your issue. Systems, equipment, issues and circumstances vary. Follow the manufacturer's safety precautions. The opinions, beliefs and viewpoints expressed by the eLocal Editorial Team and other third-party content providers do not necessarily reflect the opinions, beliefs and viewpoints of eLocal or its affiliate companies. Use of the Blog is subject to the
Website Terms and Conditions.
The eLocal Editorial Team operates independently of eLocal USA's marketing and sales decisions.