What's an Electric Wall Heater?
by Shelley Frost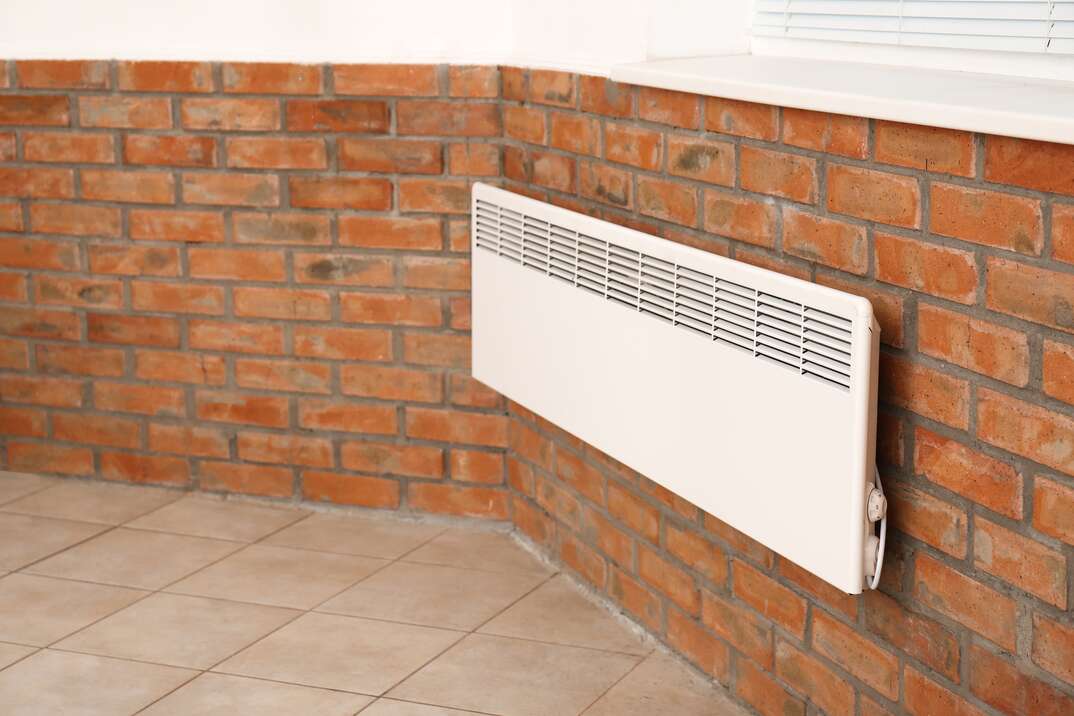 Dealing with chilly spots in your home? Keeping your home at the right temperature not only keeps you comfy, but it also protects your family and home from chilly temperatures and frozen pipes.
Read More Heating and Cooling Articles
No matter what type of HVAC system you have, you might need a supplementary heat source in some areas. An electric wall heater could be a convenient solution.
What Is a Wall Heater?
An electric wall heater is a hardwired heating unit that's installed into the wall to heat a specific area. This heating system usually looks like a small panel mounted to the wall. It's usually powerful enough to heat a single room. You can use it to add a little warmth to a room that always feels chilly. Electric wall-mounted heaters also offer a solution to a home addition or another area that's not connected to your home's ductwork.
Talk to a Pro
Call to be connected to a local professional
How Is It Different From a Space Heater or Radiator?
A wall heater might seem similar to a space heater, but they aren't the same. They both usually heat a single room. However, portable space heaters are freestanding units that sit on the floor in any room. You simply plug them into a wall. Since they're portable, you can move them to any area you need to heat.
An electric wall heater is hardwired and mounted to the wall. It isn't portable, so it's only a heating solution for the room where it's installed. However, you don't have to worry about cords, and the wall heater doesn't take up floor space.
Radiators and wall heaters are both mounted to the wall, but they heat a little differently. Wall heaters use convection to heat the air in the room. Radiators use a combination of convection and radiant heat, so they often heat more effectively. Panel wall heaters are often better for occasional use in areas you don't use often or where you just need extra heat occasionally. Radiators are designed as a constant source of heat.
More Related Articles:
Pros of an Electric Wall Heater
Considering an electric wall heater? Here are some pros of these types of heaters:
Fast heat: The unit gives you heat quickly, making it ideal when you need a quick blast of heat.
Space-saver: Since the heater mounts to the wall, you don't lose floor space like you would with a space heater.
No cords: These heaters don't have cords, so there are no tripping hazards.
Easy installation: The units are relatively easy to install, and you don't need ductwork to use them.
Cons of an Electric Wall Heater
There are some potential drawbacks of an electric wall heater, including:
Potential dangers: If curtains or other flammable objects touch the heating elements, it could start a fire.
Limited range: The unit only typically heats the room where it's installed, so it's not a whole-home heating solution.
Not portable: While wall heaters have a similar effect to space heaters, they aren't portable, so you're limited to using them where they're mounted.
Expensive to operate: Electricity is often a more expensive power option, so using the wall heater often could be costly.
Consider your heating needs and the pros and cons of a wall heater to determine whether it will work for your space.
Elocal Editorial Content is for educational and entertainment purposes only. Editorial Content should not be used as a substitute for advice from a licensed professional in your state reviewing your issue. Systems, equipment, issues and circumstances vary. Follow the manufacturer's safety precautions. The opinions, beliefs and viewpoints expressed by the eLocal Editorial Team and other third-party content providers do not necessarily reflect the opinions, beliefs and viewpoints of eLocal or its affiliate companies. Use of the Blog is subject to the
Website Terms and Conditions.
The eLocal Editorial Team operates independently of eLocal USA's marketing and sales decisions.