Duct Tales: A Homeowner's Guide to Ductless AC Systems
by Shelley Frost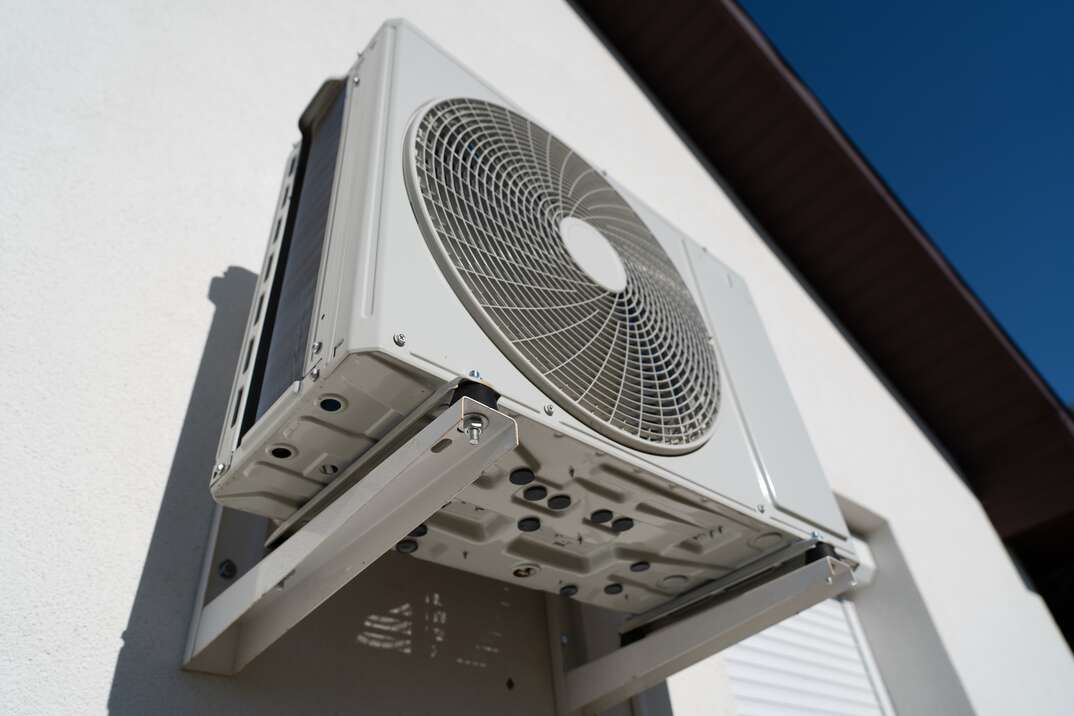 You expect to sweat it out at the gym during an intense workout, but you don't want to feel hot and sticky in your home.
Read More Heating and Cooling Articles
A ductless air conditioner is an option for homes without ductwork or in areas that aren't part of your current HVAC system.
What Is a Ductless Air Conditioner?
A ductless mini split is a cooling system that has separate indoor and outdoor components. The outdoor unit is the condenser, and the indoor air handlers mount to the wall and have individual controls. The system cools your home like other forms of air conditioners, and many systems also offer heating for a year-round solution. You can connect multiple air handlers to a single outdoor unit.
Talk to a Pro
Call to be connected to a local professional
How Do They Work?
A mini-split AC works somewhat like a traditional split system. The main difference is that the cooled air goes directly into a room via the air handler instead of from the central air unit and through a network of ducts to individual rooms.
The outside condenser unit connects to the indoor air handlers with copper refrigerant tubing and wiring. It pumps the refrigerant into the air handler, where it turns to gas and removes heat and humidity from the air. The gas returns to the outdoor unit, where the heat energy is released, and turns back to liquid. This cycle continues to keep your room cool and comfortable.
What Are the Pros and Cons of Ductless AC Systems?
A mini-split AC system can be a good alternative to a traditional heating and cooling system, but there are some potential drawbacks that you should consider. Explore the following pros and cons of having a ductless air conditioner to decide if it's right for you.
Pros of a Ductless Mini Split
Some reasons to consider a ductless mini-split system include:
Duct-free cooling: If your home doesn't have ductwork, a mini split offers an effective way to cool without the expense of installing ductwork.
Zone cooling: With ductless air conditioning, each area gets its own air handler with individual temperature controls. It's easier to adjust temperatures in different areas. For example, you may choose a higher temperature in a room that doesn't get used often.
Energy efficiency: Ductless air conditioners are energy efficient because the cooled air goes directly into the room. Ducts can be highly inefficient, with gaps and leaks that cause the cooled air to escape before reaching the destination.
Air quality: Each air handler has an air filter, which helps remove impurities from the air in the room.
Quiet operation: Mini-spit air conditioners are quiet, especially compared to window air conditioners.
No window blocking: Ductless air conditioners allow you to keep your windows accessible without blocking the view or light.
More Related Articles:
Cons of a Mini-Split AC
There are some potential drawbacks to consider before installing a mini split, including:
Visible air handlers: This system requires mounted air handlers that either go on the wall or ceiling. While they're not huge, they do stand out, and some people don't like the look of a bulky unit out in the open.
Cost: A mini-split system is cheaper than a traditional split system, but it costs significantly more than a window air conditioner.
Less effective in extremes: This type of HVAC system typically offers heating and cooling. However, it's not always as effective in extreme temperatures, especially in frigid temperatures when you need heat.
Maintenance: Any type of air conditioning and heating system needs some type of maintenance, but you typically need to change or clean the air filters in a mini split monthly. This is a little more frequent than other systems.
A ductless air conditioner can be a good alternative when traditional systems aren't ideal. For example, if you have an addition or an area that isn't connected to the rest of your ductwork, a mini-split AC could be a cost-effective solution.
Elocal Editorial Content is for educational and entertainment purposes only. Editorial Content should not be used as a substitute for advice from a licensed professional in your state reviewing your issue. Systems, equipment, issues and circumstances vary. Follow the manufacturer's safety precautions. The opinions, beliefs and viewpoints expressed by the eLocal Editorial Team and other third-party content providers do not necessarily reflect the opinions, beliefs and viewpoints of eLocal or its affiliate companies. Use of the Blog is subject to the
Website Terms and Conditions.
The eLocal Editorial Team operates independently of eLocal USA's marketing and sales decisions.