Why Do My Vents Smell Like They're Burning?
by Team eLocal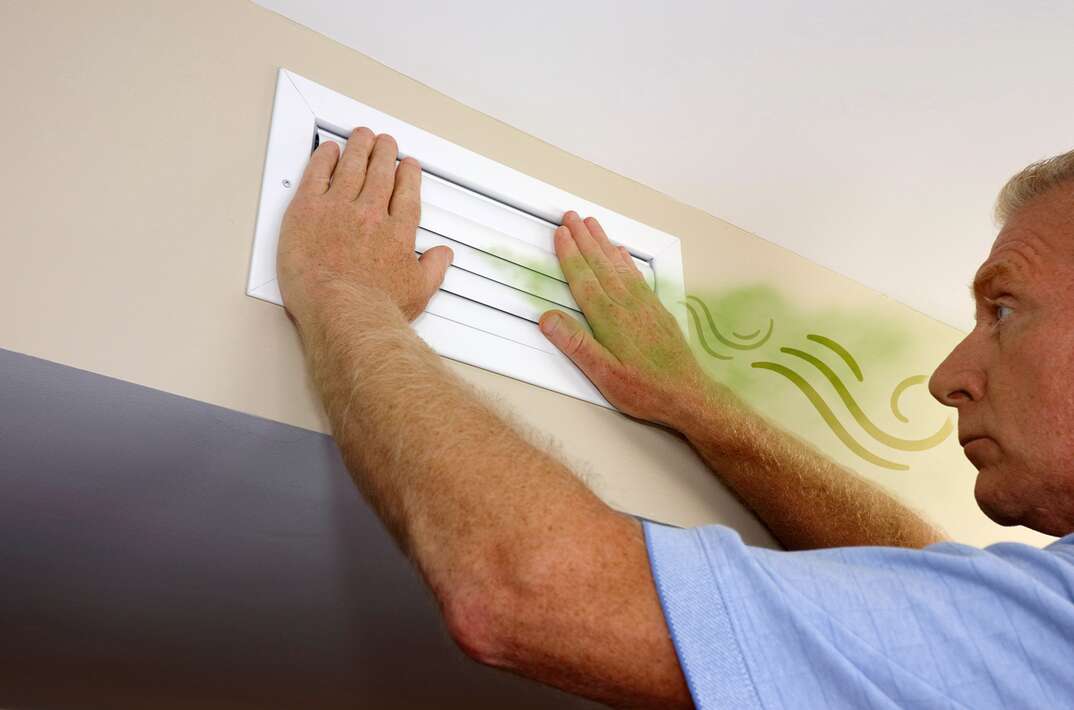 Noticing a burning smell from your HVAC vents is a scary experience for any homeowner, but it doesn't necessarily spell disaster. While you should never dismiss an acrid smell anywhere in your home, you may be able to panic a little less once you know that some of the causes of burning smells coming from your HVAC system have simple fixes.
Read More Home Improvement Articles
Smell something burning around your vents? Whatever you do, don't sit back and ignore it. This guide should help you determine what's causing the scent.
What Are Some Possible Reasons for a Burning Smell Coming From My Vents?
A burning smell coming from your HVAC vents doesn't necessarily mean you have a house fire on your hands. However, your HVAC system may circulate air from the source of a house fire along with the smoke. An alarm should alert you if there is indeed a fire.
If there's no fire, the most urgent cause of a burning smell coming from the vents in your house is an electrical short. An electrical short can melt the insulation around the wires in your AC unit, heat pump or furnace, creating a significant fire risk. Some other possible reasons to consider include the following:
Furnace Problems
Furnace problems are a common cause of burning smells coming from vents. Sometimes, a clogged furnace filter allows dust and other contaminants inside the blower and heat exchanger. As these particles heat up, they release a nasty smell that can enter your home through the vents.
Ductwork Issues
Over time, debris can find its way inside your HVAC ducts. A significant debris buildup can create a burning smell when the system kicks on, especially if you don't clean your ductwork regularly.
More Related Articles:
Faulty Air Conditioner
Your air conditioner can overheat when the motor or motor bearings wear out. Worn components can place the motor under additional strain, generating heat and even causing crucial parts to melt and produce a burning odor. Alternatively, worn bearings in the circulator fan can sometimes overheat and cause an unpleasant, smoky smell.
You should suspect an issue with your air conditioner unit if your AC stays in cooling mode longer than usual and you notice a burning smell from the AC vents in your house.
Dust
Dust can accumulate on your heat pump or furnace over the warmer months. Therefore, you may notice a burning smell when you first turn your HVAC system on during the winter as the dust burns away. The odor usually disappears after around half an hour. You should consider a different cause if your vents smell every time you turn your system on, or the odor lingers for longer.
Talk to a Pro
Call to be connected to a local professional
What Should I Do If I Notice a Burning Smell Coming From My HVAC Vents?
Sometimes, a burning smell from your HVAC vents signifies an emergency. If you notice smoke or the odor is overpowering, you should evacuate your house as quickly as possible and call the fire department.
Otherwise, a burning smell alone doesn't usually pose an immediate risk to your safety. However, that doesn't mean you should ignore the issue. Continuing to run your AC, furnace or heat blower when you notice a burning smell could make the problem worse and potentially lead to a house fire.
Unless you're confident you know the cause of the burning smell, turning off your HVAC system and calling a licensed HVAC technician is generally your best option. The technician can identify the cause of the funky smell and perform any necessary repairs.
Depending on the issue, fixing a fault causing a burning smell is often quick and affordable. For example, changing the furnace filter can fix the problem of debris burning inside the blower or heat exchanger. You can also resolve a burning smell caused by clogged ductwork by scheduling a professional duct cleaning service.
Elocal Editorial Content is for educational and entertainment purposes only. Editorial Content should not be used as a substitute for advice from a licensed professional in your state reviewing your issue. Systems, equipment, issues and circumstances vary. Follow the manufacturer's safety precautions. The opinions, beliefs and viewpoints expressed by the eLocal Editorial Team and other third-party content providers do not necessarily reflect the opinions, beliefs and viewpoints of eLocal or its affiliate companies. Use of the Blog is subject to the
Website Terms and Conditions.
The eLocal Editorial Team operates independently of eLocal USA's marketing and sales decisions.