What Is a Mini Split or Ductless Air Conditioner?
by Team eLocal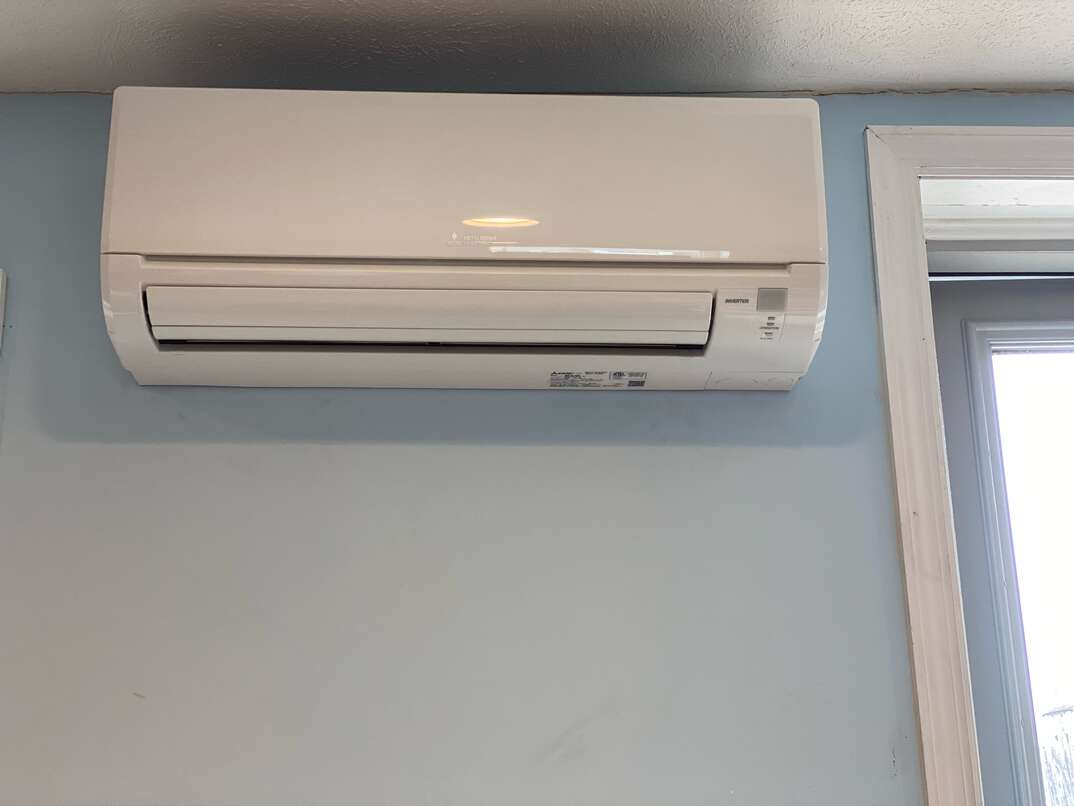 Is your current home climate system leaving you sweltering in the heat? A mini-split air conditioner is one cooling solution that can work in a variety of settings.
Read More Heating and Cooling Articles
A mini-split AC unit is similar to a central air system in many ways. The main difference is that it's ductless — meaning you don't need to install expensive ductwork in order to put one to use in your house.
What Is a Mini-Split Air Conditioner?
A mini-split air conditioner is a two-part system with an outdoor condenser and one or more indoor evaporators or air-handling units that connect via wiring and tubes. This is a similar setup to central air, except the air blows directly into the room from the evaporator instead of traveling through ductwork to different parts of your home.
Talk to a Pro
Call to be connected to a local professional
Is It the Same as a Ductless System?
Yes, a mini-split air conditioner is the same as a ductless system. The terms are used interchangeably. Ductless systems can also include a heating component, which allows you to use them year-round for your heating and cooling needs.
What Is a Ductless Air Conditioning System?
A ductless air conditioning system is the same as a mini-split air conditioner. These systems use air handlers in individual rooms, instead of using ductwork to direct the cooled air to different areas of your home. You can use a ductless air conditioner for your entire home or certain areas. For example, if you build an addition to your existing home, you might use a mini-split system in the new portion, instead of connecting it to your existing ductwork.
More Related Articles:
What Are Some of the Pros and Cons of a Mini-Split AC Unit?
A mini-split air conditioner can be a good alternative to central air in some situations, but these systems also have some limitations.
Pros
Flexibility: A mini-split air conditioner lets you decide how many air-handling units you need, allowing for a single or multi-zone system based on your needs.
Easy installation: Installing a mini-split AC is much easier than installing central air. You only need a small hole cut through the exterior wall to connect the interior units to the outdoor condenser. While the process is easier, it's still a job for a professional.
Cheaper: A mini-split is more affordable than a central air system.
Zone cooling: You can set different temperatures in different areas of your home. Many systems offer remotes and other convenient controls.
Energy efficient: These systems are typically more energy efficient than window AC units. They also don't lose energy in ductwork like central AC, so more cooled air reaches your room.
Quiet operation: Since the condenser is outside, a ductless air conditioner is usually quieter than a window unit.
Cons
Visible air handlers: Unlike discreet vents in a central AC system, the air handlers in a mini-split setup are more noticeable. They typically mount near the top of the wall and are larger than vents. Some people don't like the look of the air handlers.
Expense: While a ductless air conditioner is significantly cheaper than a new central air system, it's a lot more expensive than window units.
Size limitations: A single condenser can operate up to four air handlers. If you have a larger home, you might need more than that, which requires additional condensers. A large, open room with high ceilings might need more than one air handler to keep it cool.
Installation requirements: While a ductless air conditioner is easier to install than central air, it still requires professional installation. It can be difficult to find an experienced mini-split installer to do the job correctly.
Weighing the pros and cons of ductless air conditioner systems can help you decide whether it's the right solution for your cooling needs.
Elocal Editorial Content is for educational and entertainment purposes only. Editorial Content should not be used as a substitute for advice from a licensed professional in your state reviewing your issue. Systems, equipment, issues and circumstances vary. Follow the manufacturer's safety precautions. The opinions, beliefs and viewpoints expressed by the eLocal Editorial Team and other third-party content providers do not necessarily reflect the opinions, beliefs and viewpoints of eLocal or its affiliate companies. Use of the Blog is subject to the
Website Terms and Conditions.
The eLocal Editorial Team operates independently of eLocal USA's marketing and sales decisions.