Here's How Much Emergency HVAC Repair Costs
by Team eLocal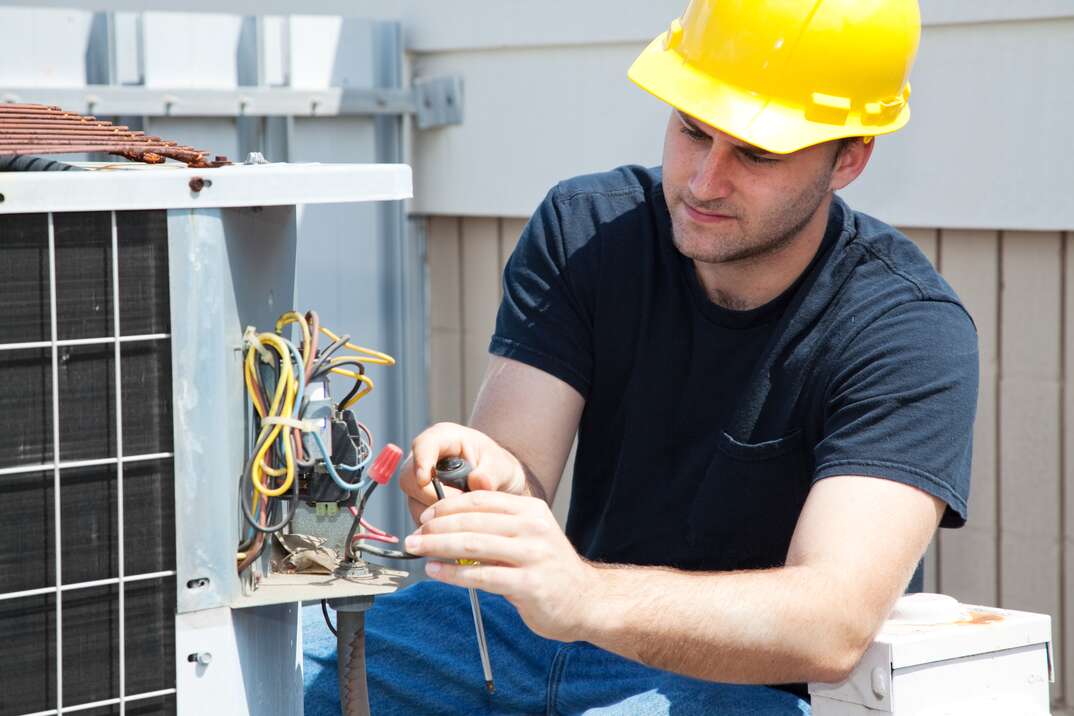 It's easy to take modern conveniences — such as your furnace or central air — for granted when they're working correctly.
Read More Home Improvement Articles
But waking up in the middle of a winter night shivering because the furnace stopped or sweating on a summer Saturday when your AC goes out quickly reminds you of how important the HVAC system is. Unfortunately, you can't just call your regular HVAC tech to come fix your system in the off-hours. You'll need a 24-hour service, which, while convenient, comes at a price.
What Services Does an Emergency HVAC Tech or 24-Hour HVAC Tech Provide?
Emergency HVAC technicians can perform any repair services that get your HVAC system running properly again. Emergency services are generally considered any service calls that happen outside of normal business hours, including evenings, nights, weekends and holidays.
Some situations an emergency tech can fix include:
An HVAC system that won't turn on at all
Not enough heated or cooled air coming out of the vents to keep the home comfortable
Strange, loud noises, such as hissing, which could be a refrigerant leak, or grinding, which can be a mechanical problem
Electrical issues, such as the HVAC system tripping the breakers frequently
Odd smells, especially a gas smell
Faster than normal cycling with the unit turning off and on quickly
Ice formation inside the unit while running the AC
A technician will often come to your house outside of normal hours for any repair, but you'll usually pay more for the service. These technicians can complete all types of work on your HVAC system. However, most people only call for situations that are dangerous or make their HVAC system unusable.
When Should You Call an Emergency HVAC Technician?
You should call an emergency HVAC technician when your system isn't working correctly, and it creates a potentially dangerous situation. For example, if your furnace stops working when the outdoor temperature is below freezing, the temperature inside your home could drop to an uncomfortable or dangerous level for your family and cause your plumbing pipes to freeze. If your AC stops working when it's 100 degrees Fahrenheit, your home could quickly become too hot, which is also dangerous. Emergency repairs can be particularly important in these situations if you have an elderly person, young children or someone who's sick in the home.
Some situations also create general safety risks. For example, if your furnace isn't working correctly and you smell gas, you could be dealing with a gas leak that could cause a fire or explosion. Refrigerant leaking from your HVAC unit can also cause a hazardous situation. These situations need to be repaired quickly to keep your home and family safe.
You might be able to wait until the next day to avoid an emergency HVAC repair if the issue is minor and the weather doesn't force it. If your AC stops working, but the outside temperature is only 75 degrees, you can likely deal with it until the next day.
More Related Articles:
How Much Does It Cost to Hire an Emergency HVAC Technician?
Emergency repairs cost more because they're outside the normal working hours of the technicians.  According to Fixr, the average cost for an emergency HVAC repair is $135 to $200 per hour, but it could cost more depending on where you live and your particular situation. The company may use a per-hour upcharge for emergency services, or they might charge a flat fee for all services performed outside of business hours. The normal rate for an HVAC technician is $75 to $150 per hour.
How Can You Avoid an Emergency HVAC Repair?
Maintaining your HVAC system regularly can help it run better with fewer issues. One of the easiest parts of maintenance is replacing the filter regularly. For most units, the filter needs to be replaced every one to three months, but the frequency can vary based on the type of filter and how much dust, pet hair and other debris you have in your home. Regular checkups from an HVAC technician can also help you avoid emergency visits since they can spot and repair issues when they're minor.
Even with maintenance, your HVAC system will eventually need repairs. If you notice strange sounds, differences in how the system runs or other signs of an issue, call an HVAC technician during normal business hours to investigate. Ignoring those sounds could result in the problem getting worse, which could force you to call for an emergency HVAC repair.
Elocal Editorial Content is for educational and entertainment purposes only. Editorial Content should not be used as a substitute for advice from a licensed professional in your state reviewing your issue. Systems, equipment, issues and circumstances vary. Follow the manufacturer's safety precautions. The opinions, beliefs and viewpoints expressed by the eLocal Editorial Team and other third-party content providers do not necessarily reflect the opinions, beliefs and viewpoints of eLocal or its affiliate companies. Use of the Blog is subject to the
Website Terms and Conditions.
The eLocal Editorial Team operates independently of eLocal USA's marketing and sales decisions.