How Much Does a Dehumidifier Cost?
by Team eLocal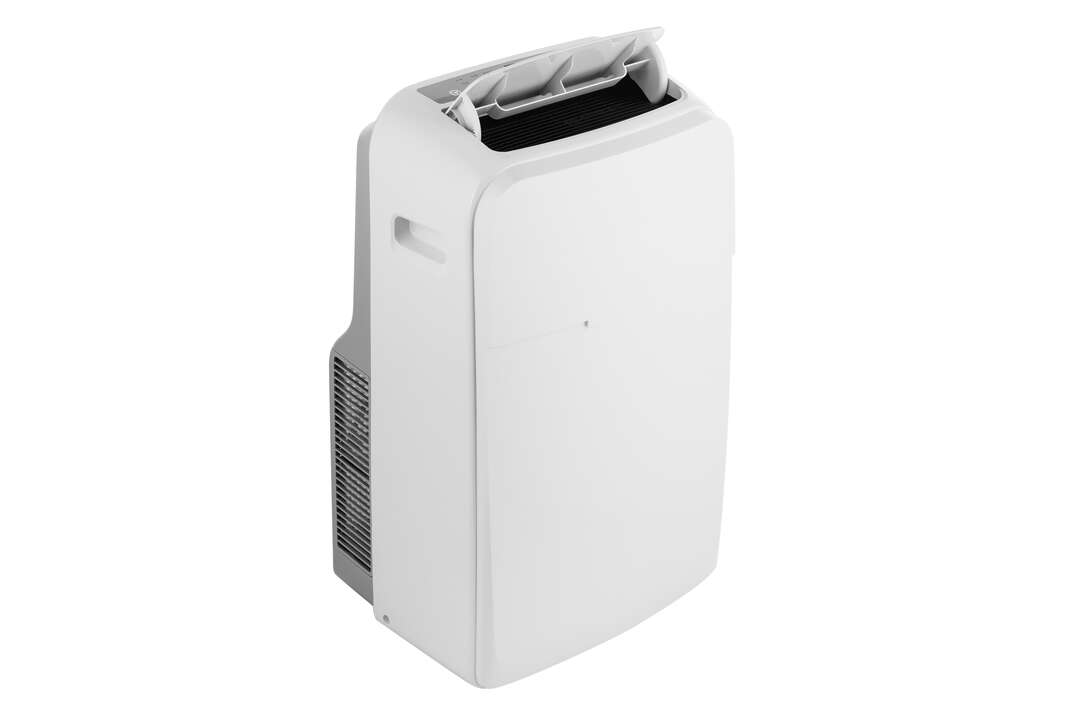 Cooking up a storm in the kitchen or taking a long, hot shower can be relaxing, but it can also cause the humidity inside your home to skyrocket. Extra moisture in the air forms condensation when it comes into contact with cool surfaces, potentially leading to damp, mold and funky smells.
Read More Heating and Cooling Articles
Dampness with a structural cause requires professional assessment and remediation, but you can often tackle excessive condensation with a portable home dehumidifier. Fortunately, there's a home dehumidifier to suit most budgets.
How Much Does a Dehumidifier Cost on Average?
According to CNET, most portable dehumidifiers cost between $200 and $300 (CAD 275 and CAD 415). However, you can purchase a small home dehumidifier for as little as $100 (CAD 140), while larger, high-quality models could cost up to $1,000 (CAD 1,400) or more.
How Much Do Dehumidifiers Cost at Different Price Points?
Various factors can affect the price of a dehumidifier, including its capacity, brand and special features. Understanding what you get for your money at each price point can help you choose the most cost-effective option.
Mini Dehumidifiers
Mini dehumidifiers are the cheapest option, and you can pick one up from Walmart for as little as $8.69 (CAD 12).
Unlike electric dehumidifiers, these models contain a desiccant, such as silica beads. The desiccant absorbs moisture from the air to prevent dampness and condensation. They're exceptionally cheap to use because they don't require a power supply, and you can often reuse them by allowing the desiccant to dry out or inserting a new cartridge.
However, mini dehumidifiers have extremely limited capacities. The most affordable options are only suitable for dehumidifying compact, enclosed spaces, such as closets or cupboards. They probably won't be powerful enough to dry damp environments, although you could consider purchasing multiple units if you're on a tight budget.
Larger units cost more, but they contain more powerful desiccants and often feature a small water tank to contain water removed from the air. These dehumidifiers can cover a larger area but are only suitable for very small bedrooms or other compact spaces, such as home offices.
More Related Articles:
Average Dehumidifiers
Many home and DIY stores sell small electric dehumidifiers with greater drying capacities than desiccant-based units. For example, Lowe's sells compact dehumidifiers for around $39.99 to $99.99 (CAD 55 to CAD 140).
Dehumidifiers at this price point are a more powerful option for dehumidifying small rooms, but they're unsuitable for larger spaces, whole homes and areas with severe damp or condensation issues. Most models have relatively small reservoirs holding around a pint of water or less, and many have a single-speed setting. Therefore, they tend to offer slower drying rates, and you can't customize the speed to suit the humidity levels inside your home.
Midrange dehumidifiers typically offer fewer features than premium models, such as integrated smart technology or bucket full indicators. Most don't carry the Energy Star certification, so they could also be more expensive to run than pricier alternatives.
Premium Dehumidifiers
According to pricing at Lowe's, premium dehumidifiers start from around $179.99 (CAD 250), although you could pay up to $530 (CAD 735) or more for large-capacity models with cutting-edge features. Expensive dehumidifiers have a larger footprint, so they take up significantly more space inside your home. However, they feature larger reservoirs and multiple fan speeds, making them suitable for large rooms and areas with more severe condensation problems.
Many premium models boast compatibility with smart home systems, and they may have smart features themselves that you can control with your smartphone. They often include drain hoses that allow you to drain the unit continuously instead of manually emptying the reservoir. Most units also feature multiple settings, timer features and alerts to remind you to empty any accumulated water.
Another advantage of spending more on a dehumidifier is that costlier models often carry Energy Star certification. Therefore, they may be cheaper to run than uncertified alternatives.
Commercial Dehumidifiers
Commercial portable dehumidifiers are significantly more expensive than dehumidifiers for houses, costing up to $1,500 (CAD 2,050) or more. However, they provide exceptional drying power and often feature integrated pumps. A commercial dehumidifier could be a worthwhile investment if you have a serious condensation problem or need to dehumidify a small apartment.
All CAD conversions are based on the exchange rate on the date of publication.
Elocal Editorial Content is for educational and entertainment purposes only. Editorial Content should not be used as a substitute for advice from a licensed professional in your state reviewing your issue. Systems, equipment, issues and circumstances vary. Follow the manufacturer's safety precautions. The opinions, beliefs and viewpoints expressed by the eLocal Editorial Team and other third-party content providers do not necessarily reflect the opinions, beliefs and viewpoints of eLocal or its affiliate companies. Use of the Blog is subject to the
Website Terms and Conditions.
The eLocal Editorial Team operates independently of eLocal USA's marketing and sales decisions.