How Much Does It Cost to Install a New AC Unit?
by Team eLocal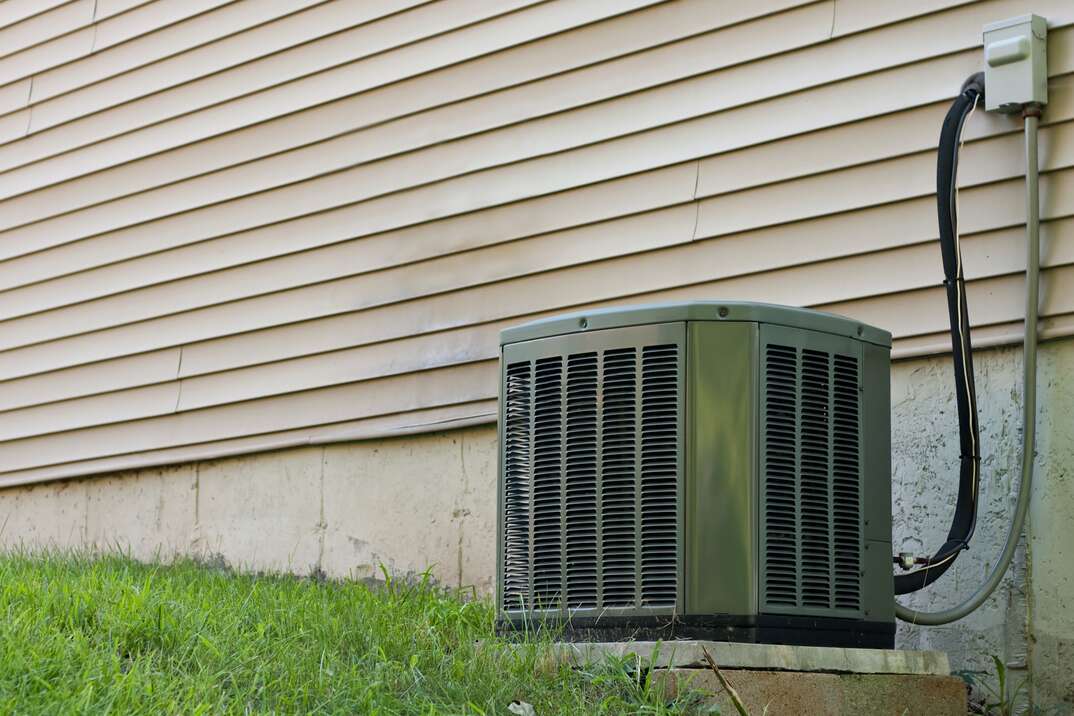 If scorching summer temperatures have you reaching for the AC remote, you're not alone. Around 75% of American homes have air conditioning, but installing these systems can be expensive.
Read More Home Improvement Articles
Understanding how much air conditioner installation costs can help you choose an option that suits your budget while keeping your living space cool and comfortable.
What's the Average Total Price to Have a New AC Unit Installed?
According to data from Fixr, it costs about $7,000, on average, to install a new AC unit. However, you could spend as much as $17,000 on air conditioning installation if you need new ductwork and select a model with a high seasonal energy efficiency ratio (SEER) rating. Meanwhile, installing a basic window unit could cost as little as $500.
Talk to a Pro
Call to be connected to a local professional
How Much Does a New Central Air Conditioner Cost?
Central air conditioners cool all the rooms in your house simultaneously by delivering cool air through ducts. Sometimes, professionals install central air-cons alongside forced hot air furnaces to create a split HVAC system. Most homeowners spend between $2,500 and $7,500 on central air conditioning installation, according to HomeGuide.
Labor Costs
How much air conditioner installation costs varies significantly, depending on your unit type. Generally, contractors charge between $50 and $150 in labor fees to install a basic window AC. Meanwhile, installing central air conditioning or a variable capacity AC usually costs between $1,400 and $3,500 for labor.
More Related Articles:
What Are Some Factors That Impact Air Conditioner Installation Cost?
The size of your home is one of the biggest factors in determining air conditioner installation costs. Bob Vila says you should expect to pay between $2.50 and $6 per square foot. Other factors affecting the price include:
Unit Type
The type of unit you select can significantly affect your overall project costs. Window units and portable units are the cheapest air conditioners to purchase and install, often costing between $200 and $1,500. The average costs for other common types of air conditioners, including labor, are:
Swamp coolers: $1,500 to $3,500
Ductless units: $3,000 to $9,000
Variable-capacity systems: $4,200 to $15,600
SEER Rating
The higher your AC's SEER rating, the more energy-efficient it is. Models with higher SEER ratings also tend to be more expensive. However, efficient air conditioners are less expensive to run, so it's often more cost-effective over time to purchase the most energy-efficient unit you can afford.
System Capacity
AC systems also have tonnage ratings, which describe their cooling capacity. The higher the tonnage, the greater the unit's ability to cool, and the more you'll pay to buy and install it. You should base your unit's size on your home's square footage.
A small 1.5-ton unit capable of cooling an apartment measuring between 600 and 1,000 square feet usually costs between $2,800 and $4,600. Most single-family homes require a 2-ton or 2.5-ton AC unit, costing between $3,400 and $6,700.
Are There Other Costs to Consider?
Many homeowners can install an AC system using their home's existing ductwork. However, you may need to repair some of the ducts or install new ductwork if you have an older property. It usually costs between $1,400 and $5,600 to install new ducts, according to HomeGuide.
It's also worth considering installing insulation around your new AC unit to help it operate more efficiently. Your contractor may be able to do this at the same time as installing your system. Adding a basic insulation panel can cost as little as $15, while insulating pipes costs between $1 and $3 per pipe.
Maintaining your air conditioner can help prolong its lifespan and prevent minor issues from developing into more significant problems requiring expensive repairs. Generally, you should aim to have your air conditioner serviced once a year or more often if you notice issues with its performance. Air conditioner servicing usually costs between $50 and $500, not including the cost of any repairs.
Elocal Editorial Content is for educational and entertainment purposes only. Editorial Content should not be used as a substitute for advice from a licensed professional in your state reviewing your issue. Systems, equipment, issues and circumstances vary. Follow the manufacturer's safety precautions. The opinions, beliefs and viewpoints expressed by the eLocal Editorial Team and other third-party content providers do not necessarily reflect the opinions, beliefs and viewpoints of eLocal or its affiliate companies. Use of the Blog is subject to the
Website Terms and Conditions.
The eLocal Editorial Team operates independently of eLocal USA's marketing and sales decisions.