What Type of Air Conditioner Is Best for My Home?
by Team eLocal
Most Americans rely on their air conditioners to keep the heat at bay during sweltering summers, but what suits one home may not suit another.
Read More Heating and Cooling Articles
Understanding the different types of air conditioners and how they work can help you choose the best cooling system for your budget and needs.
Common Types of Air Conditioners
Various types of air conditioners are available, from small, single-room units to whole-house systems. The most common systems used in residential settings include the following: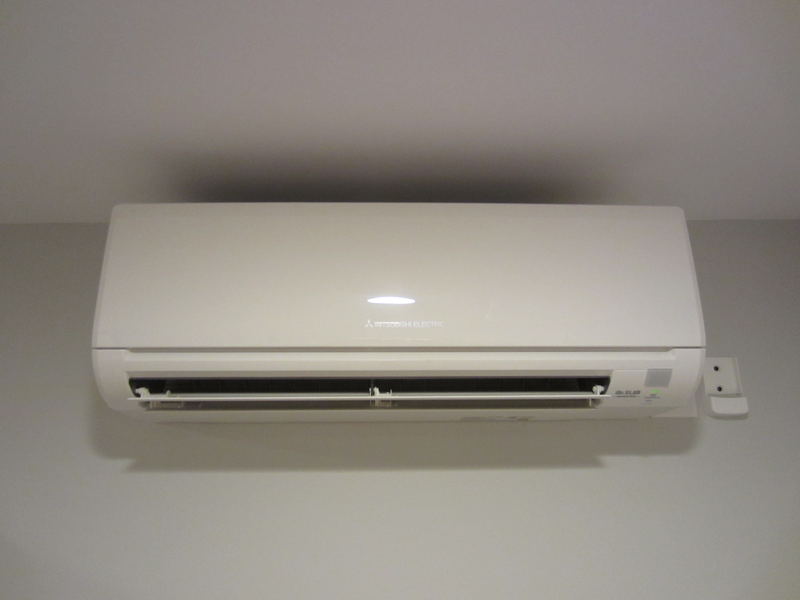 Mini-Split Air Conditioners
Mini-split air conditioners feature a dedicated AC unit for each room or zone inside your home, allowing you to control the temperature in each area separately. You can mount the units on the wall, ceiling or floor, and each AC links to an outdoor unit. Mini-split air conditioners can both heat and cool your home.
Central Air Conditioners
Central air conditioning systems are relatively common in American homes. They have a central unit distributing cool air around your home via a network of ducts. You can install the AC unit in several locations, but it's most common to place it on the roof or adjacent to the house's foundation.
These AC systems have powerful fans to push cool air through the ducts. The same unit supplies every room, so these systems don't enable zoned climate control.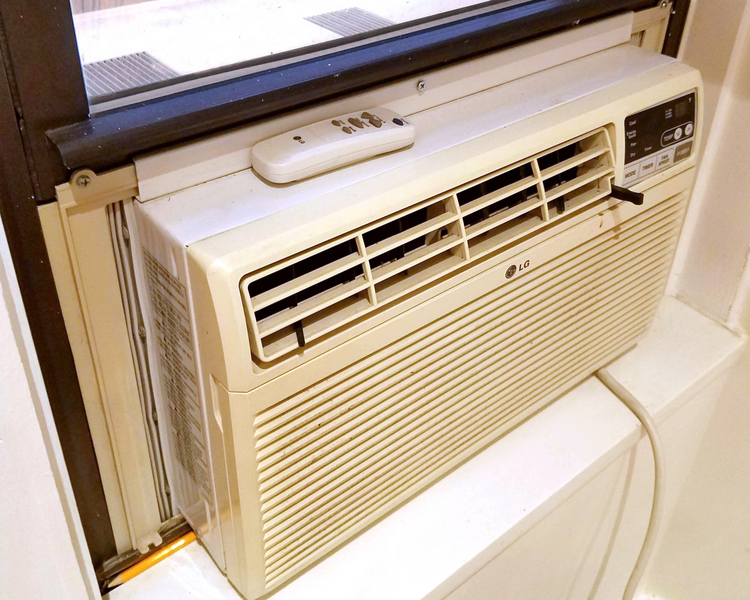 Window AC Units
Window AC units are small air conditioners that extract warm air from your room while pushing cooled air inside. You can mount this type of air conditioner on a window or door frame.
Generally, a window AC unit won't be powerful enough to supply cool air to your entire home unless you live in a very small apartment. However, you could install this type of air conditioner alongside a central AC system for additional cooling in the hottest or most frequently used spaces.
Portable AC Units
Portable AC units are similar to window units because they're designed to cool a single room. However, they're self-contained machines, allowing you to move them between areas. Some portable ACs come mounted on wheels for easier portability.
You'll usually need to vent a portable AC out of a window to allow hot air to exit your home. Ventless portable ACs are available, but they're often less effective because removing hot air is more challenging.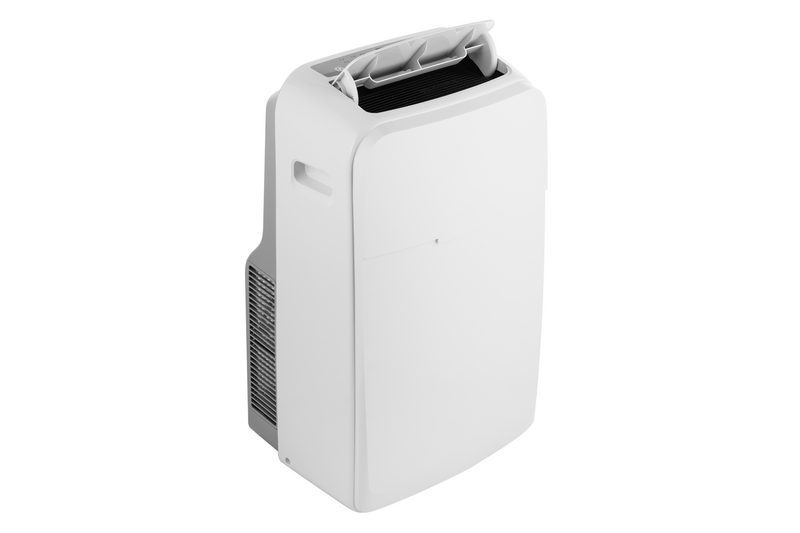 Swamp Coolers
A swamp cooler — also known as an evaporative cooler — is an alternative to a regular air conditioner. It works by passing hot air over wet pads to increase the humidity and cool the air.
Generally, you'll need to operate a swamp cooler with the windows partly open, as they work best with good air circulation. However, you can use this type of cooler with the windows shut to cool a smaller area.
More Related Articles:
How Do I Determine the Best Type of Air Conditioner for My Home?
There's no one-size-fits-all air conditioning solution. Consider the following points when deciding which system to install:
Climate and Location
Some air conditioners work better in certain climates. For example, swamp coolers can be a great solution in dry conditions because they cool the air by adding water. However, they won't work as effectively in very hot or humid environments where the amount of water in the air is actually adding to the intense heat that you feel. Mini-split or central air conditioners are often the best options for hot climates.
Existing Ductwork
Whether your home has existing ductwork is another crucial factor because you can't install a central AC system without ducts. New ductwork is expensive, so installing a mini-split system or using window AC units may be more cost-effective than building a duct system from scratch.
Home Size
Portable air conditioners and swamp coolers are unlikely to be powerful enough for larger homes, but they could be cost-effective options in smaller apartments or camper vans. If you have a larger home, a mini-split or central AC system is usually required to cool your entire house.
Remember to install the correct unit size for your home's square footage. An undersized unit won't provide adequate cooling, while a larger unit than you need will consume excessive energy and may wear out prematurely.
Budget
If you're on a tight budget, portable ACs, swamp coolers and window air conditioners are usually the cheapest options. For example, according to This Old House, a window AC unit costs around $150 to $750 (CAD 200 to CAD 1,020).
Furthermore, you won't usually need a professional to install these types of air conditioners, saving you a significant amount of money on labor. However, they could end up being more expensive in a larger home because you'll likely need a separate unit for each room. Mini-split units are pricier, costing up to $5,500 (CAD 7,500). A brand-new central AC is also expensive, at a price of about $4,500 (CAD 6,100) for the unit alone. You'll have to pay extra to install ductwork.
All CAD conversions are based on the exchange rate on the date of publication.
Elocal Editorial Content is for educational and entertainment purposes only. Editorial Content should not be used as a substitute for advice from a licensed professional in your state reviewing your issue. Systems, equipment, issues and circumstances vary. Follow the manufacturer's safety precautions. The opinions, beliefs and viewpoints expressed by the eLocal Editorial Team and other third-party content providers do not necessarily reflect the opinions, beliefs and viewpoints of eLocal or its affiliate companies. Use of the Blog is subject to the
Website Terms and Conditions.
The eLocal Editorial Team operates independently of eLocal USA's marketing and sales decisions.