How Does a Solar Water Heater Work?
by Kaia Koglin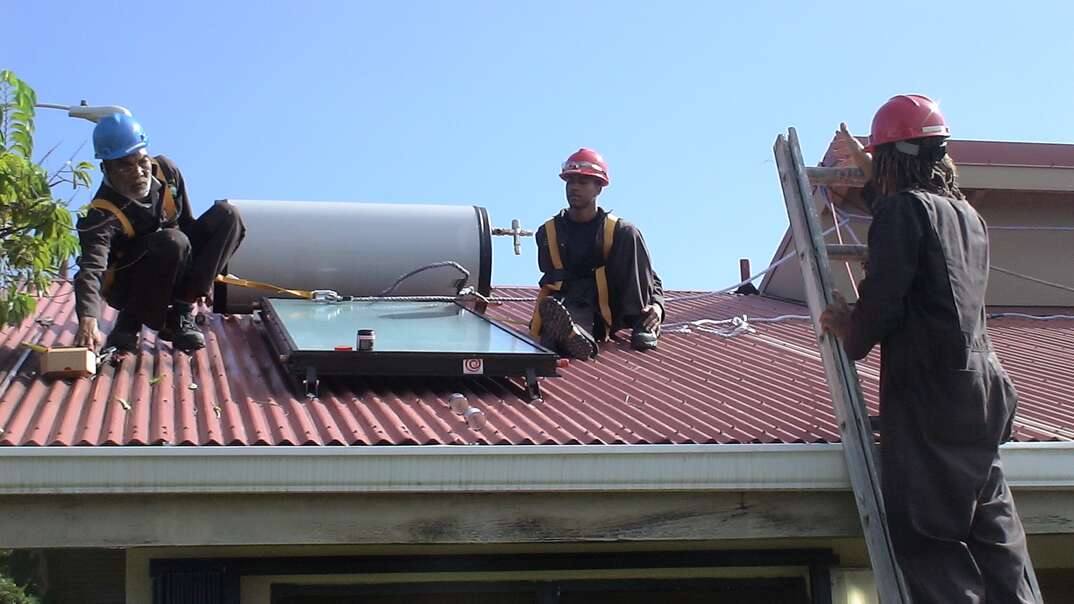 There's nothing like a hot shower to ease away the stress of the day. But heating water accounts for 20% of your home energy use, so that shower could be adding to your worries.
Save money by switching to a solar water heater that uses free energy from the sun to heat your water.
What Is a Solar Water Heater?
Solar hot water systems are an alternative to traditional water heaters that use gas, oil or electricity for power. These heaters use the sun's energy to heat water. The first solar water heater was patented in 1891, and the technology has continued to improve since then.
Talk to a Pro
Call to be connected to a local professional
How Do They Work?
Solar-powered water heaters have three main components:
The sun falls on the collector, and a special surface absorbs the solar radiation. This heat energy is transferred to the water that flows through the collector. This is different from a solar electric system that converts radiation to energy. Instead, the sun essentially heats the water directly, although the collector makes the process very efficient.
The heated water is collected in the tank, and insulation ensures it stays hot. When you turn on the faucet, water goes through pipes to your home as it would for any other hot water system. Most systems also have a gas or electric component that acts as a backup. This ensures you continue to get hot water even when the sun isn't shining.
The two main types of solar hot water systems are active and passive. Active systems have circulating pumps and controls, while passive ones don't. Passive solar hot water heaters tend to be less efficient, but they're also less expensive and usually last longer than an active system.
More Related Articles:
What Are Some of the Pros and Cons of a Solar Hot Water System?
While there are many benefits to a solar water heater, these systems aren't for everyone. Understanding the advantages and disadvantages can help you decide whether to buy one for your home.
Pros of Solar Water Heaters
The advantages of solar water heaters include:
Cons of Solar Water Heaters
The disadvantages of solar heaters include:
All CAD conversions are based on the exchange rate on the date of publication.
Elocal Editorial Content is for educational and entertainment purposes only. Editorial Content should not be used as a substitute for advice from a licensed professional in your state reviewing your issue. Systems, equipment, issues and circumstances vary. Follow the manufacturer's safety precautions. The opinions, beliefs and viewpoints expressed by the eLocal Editorial Team and other third-party content providers do not necessarily reflect the opinions, beliefs and viewpoints of eLocal or its affiliate companies. Use of the Blog is subject to the
Website Terms and Conditions.
The eLocal Editorial Team operates independently of eLocal USA's marketing and sales decisions.